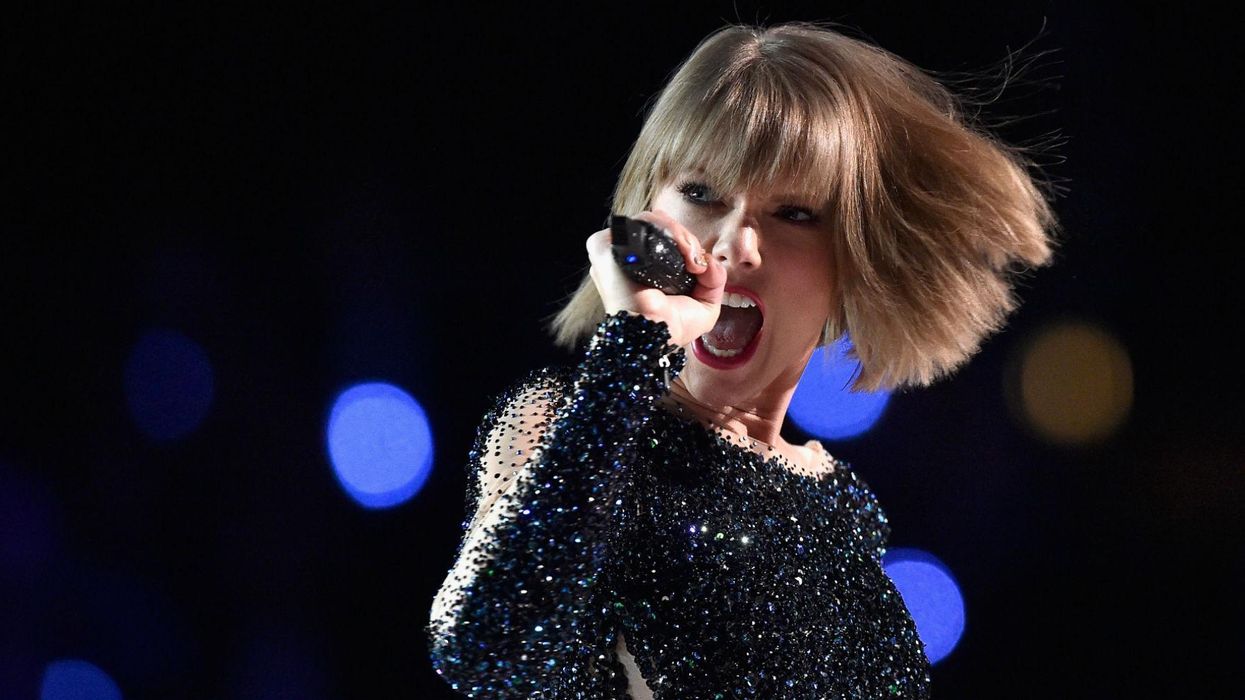 Kevork Djansezian / Stringer / Getty Images
Taylor Swift has allegedly tried to register the lyric 'The old Taylor can't come to the phone right now'.
The phrase features in the new song 'Look What You Made Me Do' which was released on 24 August.
According to TMZ, Swift has filed a trademark for multiple lyrics and phrases from her soon to be released album Reputation.
The phrases will then be used on merchandise.
Swift has something of an empire of English phrases. In 2015 she trademarked the phrase 'this sick beat', a line from her 1989 single 'Shake It Off'.
Sarah Palin
The former Vice Presidential candidate and governor of Alaska Sarah Palin tried to trademark her own name, and her daughter's (Bristol) in 2011.
It was declined by the United States Patent and Trademark Office (USPTO) because... She reportedly forgot to sign her name on the appropriate document.
Mobot
Olympian Mo Farah registered his 'Mobot' symbol from the 2012 London Summer Olympics.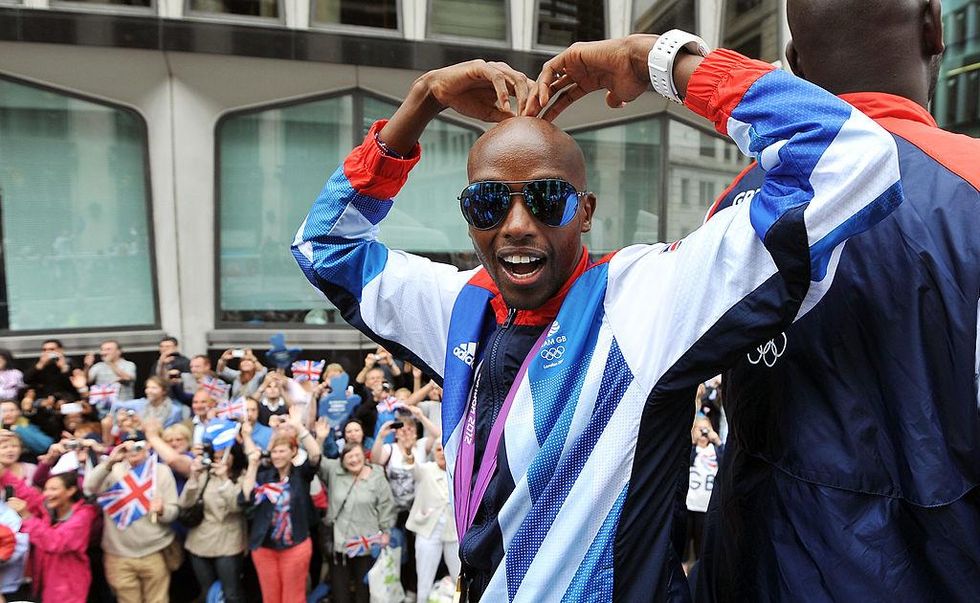 Picture: WPA Pool/Getty Images
'That's hot'
In 2007 Paris Hilton successfully sued greetings card company Hallmark for using her catchphrase 'That's Hot' and using her likeness on one of its products.
The complaint filed in a US District Court sought $500,000 USD in actual damages.
According to The Smoking Gun, the Hallmark card in question was on sale at $2.49.
Not hot.
Snooki
According to Business Insider, in 2010 Nicola 'Snooki' Polizzi, one of the stars of reality show The Jersey Shore attempted to trademark her nickname 'Snooki'.
The USPTO denied her request because a cat with that name already had it trademarked.
The Adventures of Snooky are a series of books made by Brian J. Publishing Inc.
Face
Mark Zuckerberg's company owns your personality, your photos, your secrets, your future, your past, and the also the word 'Face'.
According to TechCrunch, an application to the USPTO was approved in 2010, which granted the company a 'Notice of Allowance' meaning it has a trademark on the word 'Face' in certain conditions.
These generally mean the word 'Face' in the realm of telecommunications.
You're fired
The President of the United States, Donald Trump, when he was just the host of The Apprentice and Celebrity Apprentice applied to get the phrase 'You're fired' trademarked.
The catchphrase was used to eliminate contestants from the show, and according toSF GateTrump wanted to put the slogan on merchandise.
It is also used by Lord Sugar on the original British version of the show.
The application was rejected for sounding too similar to 'You're Hired', a board game made by Franklin Learning.
Keep your eyes peeled for applications akin to 'President for Life' and 'Fire the yuge nukes'.