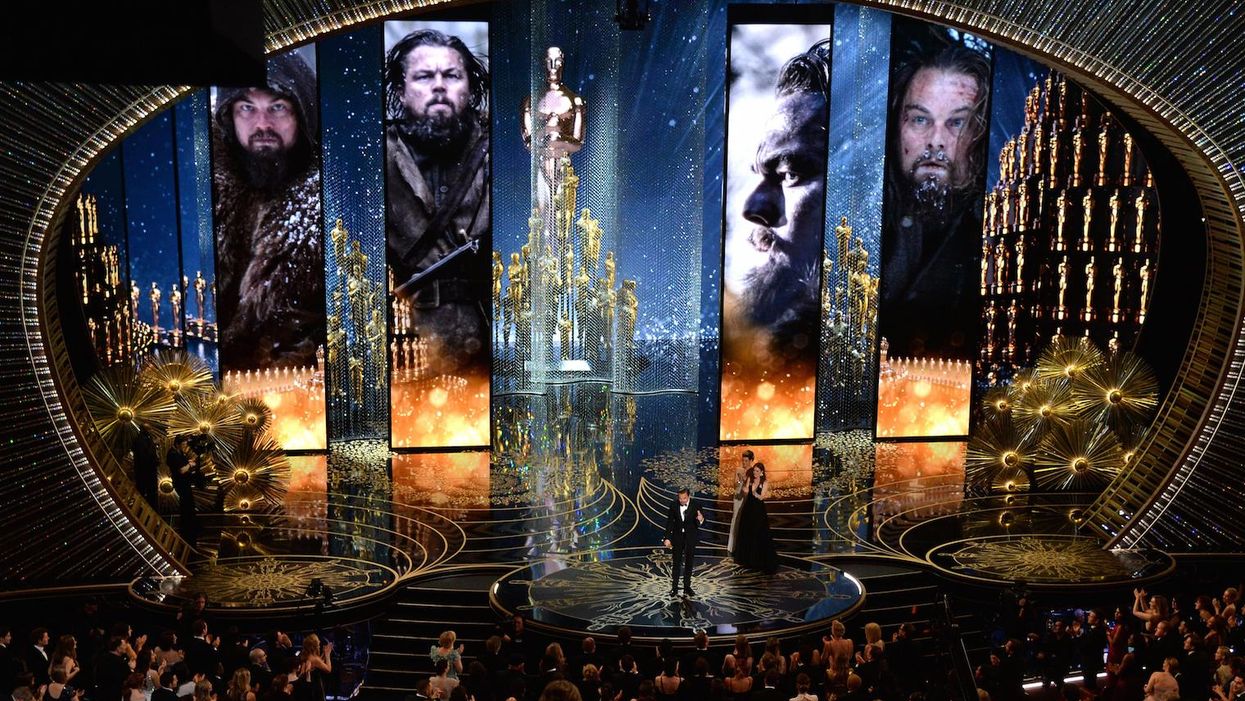 In case you somehow missed it Leonardo DiCaprio [finally] won an Oscar at the Oscars.
As you can imagine, everyone was very pleased for him.
However, considering the recent media coverage around the Academy Awards, the threats of boycotting and the justified anger around the 'whitewashing' of the film industry, you'd be forgiven for thinking people just didn't give two hoots about the Oscars anymore.
BUT YOU WOULD BE WRONG.
In 2014 this selfie become the most-tweeted minute of an Oscars telecast ever with a staggering 255,000 tweets per minute.
In 2016 that record was completely smashed as DiCaprio claimed his gong. His win for Best Actor for his performance in The Revenant generated more than 440,000 tweets per minute.