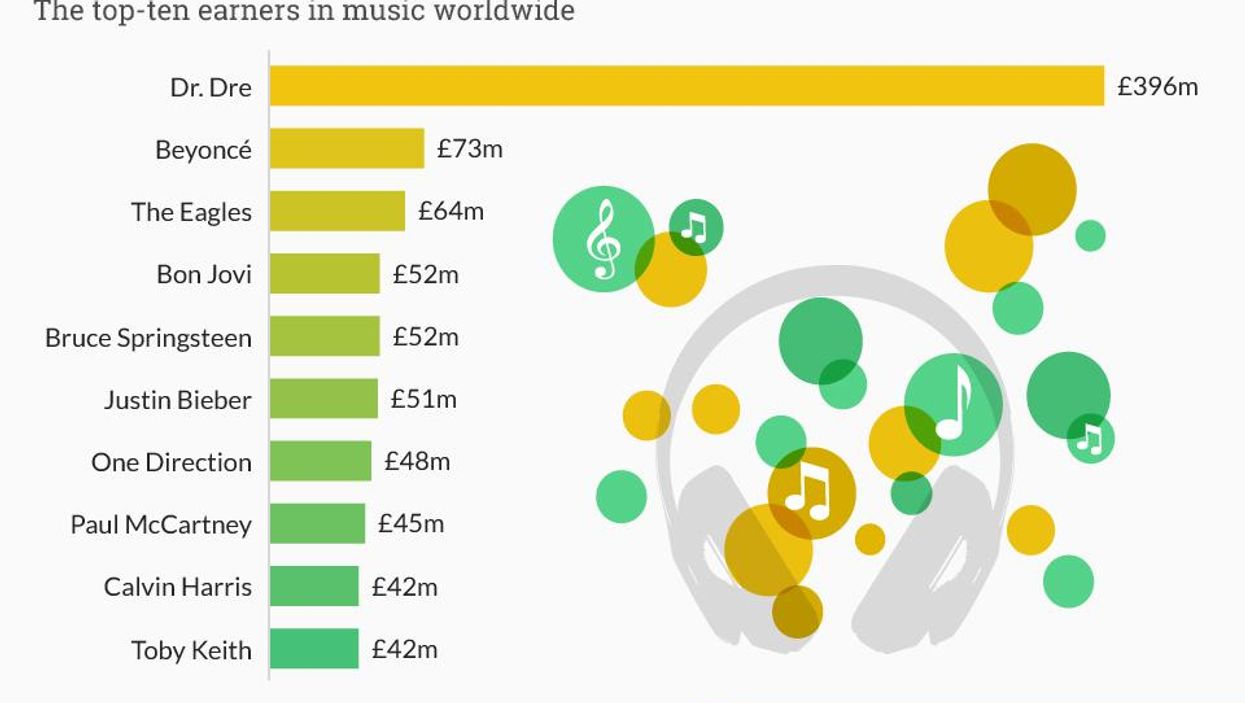 Dr Dre was by far the highest paid musician in the world in 2014, earning five times more than his nearest rival.
As this chart from Statista, using data from Forbes, shows, the producer earned £396m in the last year - mainly thanks to the success of headphone brand Beats.
Beyonce is in second, following the completion of her Mrs Carter Show world tour the On the Run tour with husband Jay Z.