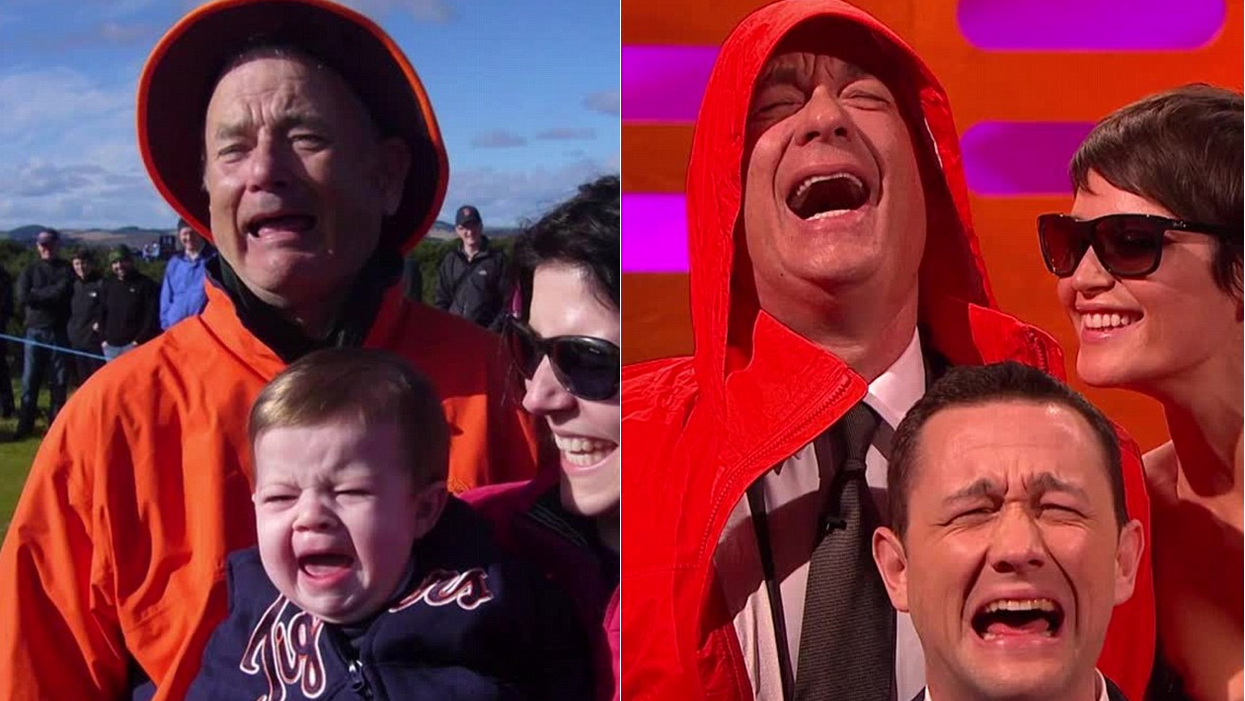 The Graham Norton Show
Never mind whether that dress was white or gold, the more pressing question has been: Tom Hanks or Bill Murray?
A photo from 2013 recently went viral after the internet couldn't decide if it was Hanks or Murray that was holding a crying baby.
And now, after confirming the original photo was Murray. Hanks has recreated it, thanks to the initiative of Graham Norton, who had the actor on his talkshow.
Here's a video of the photo being recreated with Murray's doppelganger, also featuring Gemma Arterton and Joseph Gordon-Levitt.
We certainly can't fault that attention-to-detail.