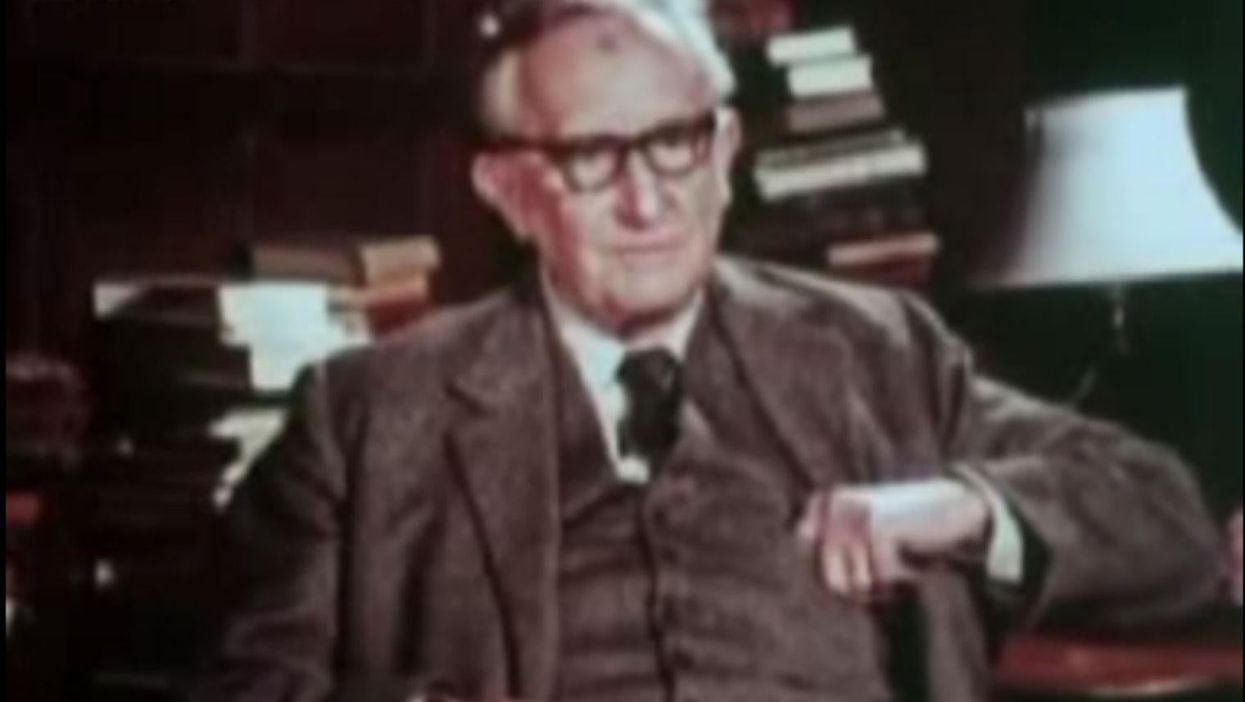 Picture: BBC/YouTube
JRR Tolkien continues to write from the grave - or so it seems.
Two poems, believed to have been written by the Lord of the Rings author during a spell as a professor of Anglo-Saxon history at Oxford university were found in the 1936 annual of Our Lady's School in Oxfordshire.
Whilst conducting research, Wayne Hammond, a US Tolkien scholar found a note by the author that suggested he had published two poems in the Abingdon Chronicle.
Hammond had contacted Our Lady's headteacher Stephen Oliver, also an avid Tolkien fan, who eventually found the magazine in the archives of the Sisters of Mercy. They had founded the school in 1860.
The two poems Noel (only ever published in the magazine) and The Shadow Man (an earlier version of a poem that Tolkien went on to publish in his 1962 collection The Adventures of Tom Bombadil) are said to exhibit Tolkien's experimentation with style.
The Guardian reports that The Shadow Man:
...tells of 'a man who dwelt alone/ beneath the moon in shadow', who 'sat as long as lasting stone,/and yet he had no shadow'. When 'a lady clad in grey' arrives, he wakes, and 'clasped her fast, both flesh and bone;/and they were clad in shadow'.
Both poems will be shown by the school in an event that celebrates their history.
Tolkien fans everywhere can rejoice in a discovery that brings them closer to a much loved author.