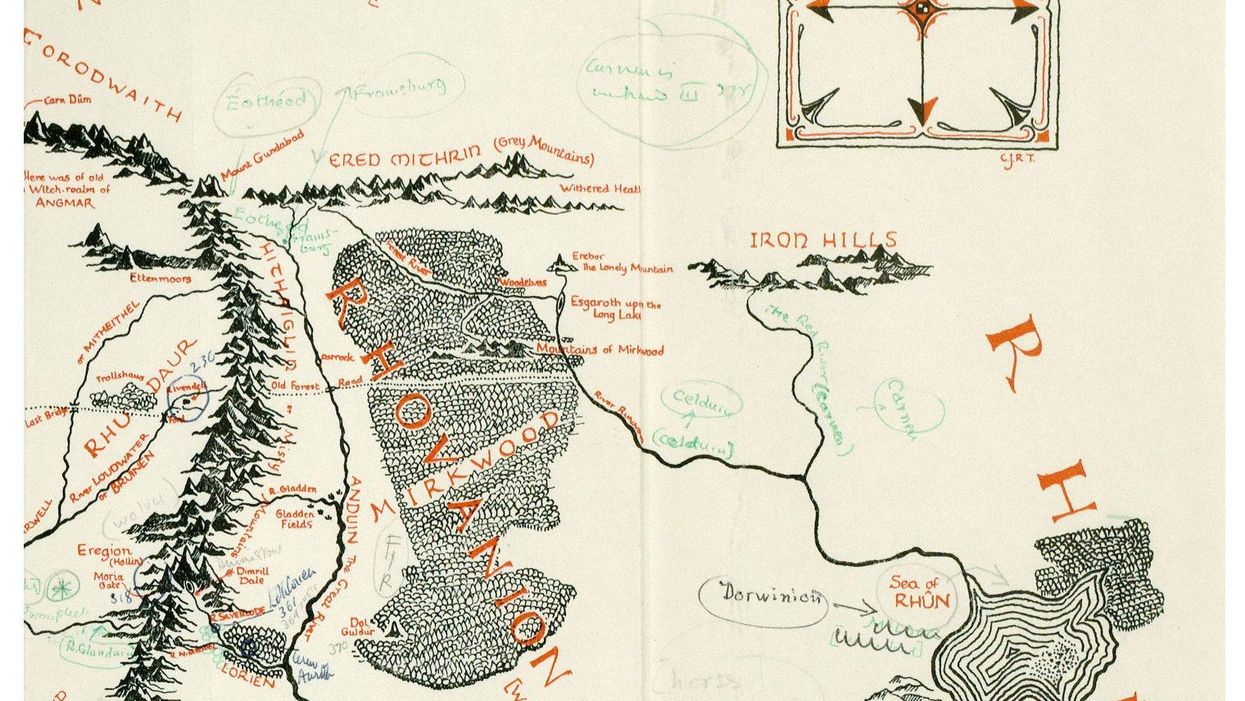 A map of Middle-earth annotated by JRR Tolkien himself has been discovered in a copy of The Lord of the Rings.
Tolkien's comments, in green ink and pencil, show that Hobbiton is on the same latitude as Oxford, and the Italian city of Ravenna was the inspiration for the fortress city of Minas Tirith.
He also references Belgrade, Cyprus, and Jerusalem as influences on how Middle-earth was supposed to look.
The map was found loose in a copy of the books owned by illustrator Pauline Baynes, who worked on several of Tolkien's books, as well as CS Lewis' Tales of Narnia.
A specialist at Blackwell's Rare Books in Oxford discovered Baynes had removed the map from another edition as she was working on her own version of Middle-earth for a 1970 edition of the trilogy.
Tolkien's loving attention to detail is apparent in the annotations, as he worked with Baynes to bring his creative vision to life. In dozens of notes he gives her suggestions for flora and fauna, extra place names and corrects mistakes.
The shop called it "an important document" which shows for the first time just how collaborative the duo's working process was. According to Blackwell's the map is "the finest piece of Tolkien ephemera to emerge in the last 20 years at least".
The map is currently being exhibited in Blackwell's and the shop plans to sell it later this month for £60,000.