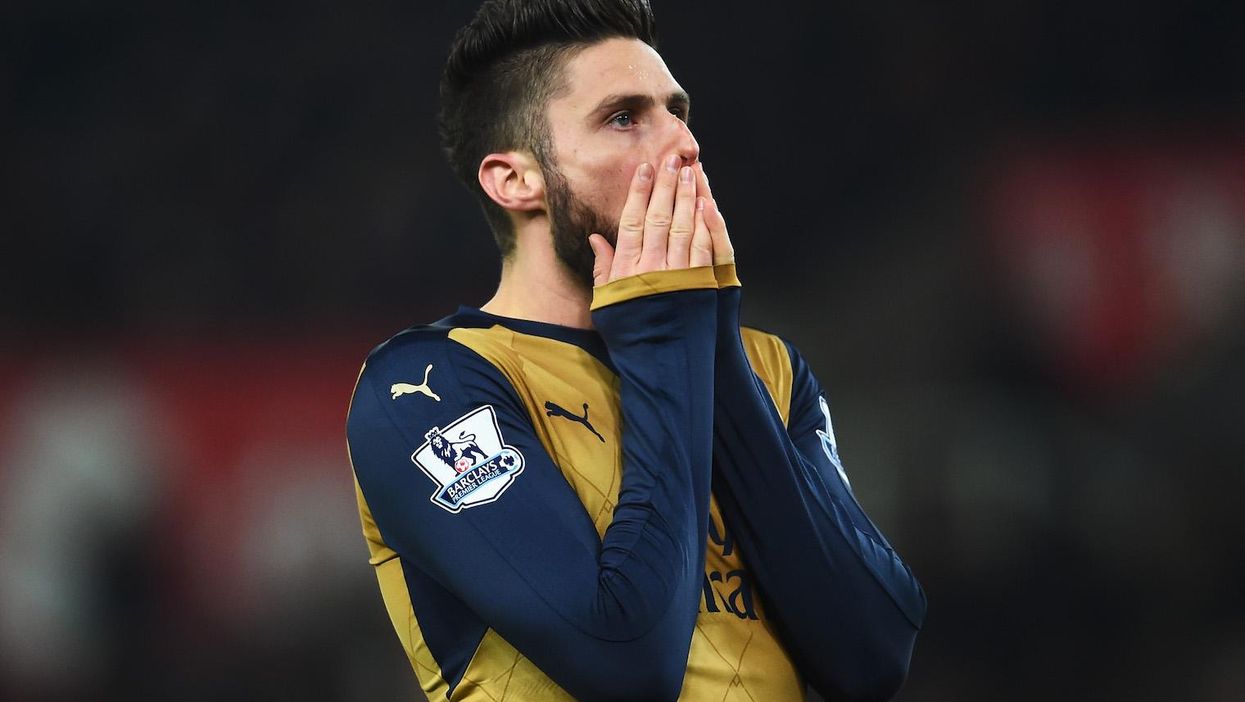 There is an old adage about Arsenal for the very casual observer of football, stemming from an episode of Channel Four's The IT Crowd.
It goes:
Picture: BEN STANSALL/AFP/Getty Images
Suffice to say, the tactical commentary from 2008 is a little out of date, as the Gunners sit in third place in the Premier League, level on points with Spurs and trailing a miraculous Leicester side by five points with 13 games remaining.
Much of their success this season is popularly accredited to the signing of keeper Petr Cech, who has transformed the defence which now ranks joint second for the least conceded goals.
Scoring goals remains a little bit of a sore point for Arsenal, however. They rank fifth in the league for them with 39 - Everton (8th) have scored seven more.
Despite links with prominent strikers in every transfer window in memory, the oft-cited lack of striking options available to manager Arsene Wenger has simmered down this season following Olivier Giroud's tally of 18 league goals, and Alexis Sanchez's ten.
They still play a possession-based control game, as stats show:
...and they're taking more shots too:
So it's all good, right? Not quite.
Analysis by Opta and the Mirror's Row Zed has shown that the side continues to fail to put away big chances.
Arsenal are the worst in the league at turning clear-cut chances into goals defined as:
A situation where a player should reasonably be expected to score, usually in a one-on-one scenario or from very close range.
Their sides 'big chance conversion rate' has been 32.1 per cent this season, behind every single team in the league:
Time to look for another striker then?
Picture: David Price/Arsenal FC via Getty Images