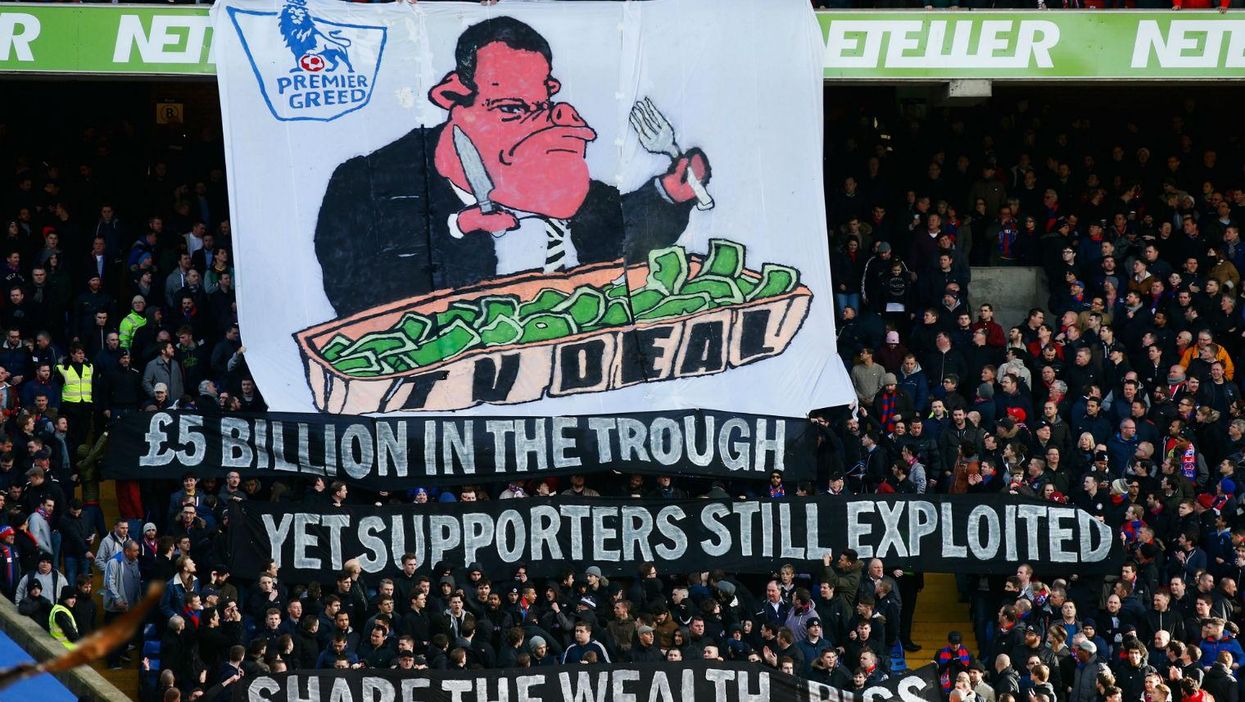 In their home game against Arsenal on Saturday afternoon, a group of Crystal Palace supporters unfurled a banner to protest against the "greed" of the Premier League.
The move comes after a record-breaking television deal the league struck with Sky Sports and BT Sport last week.
While those television companies paid over £5bn to broadcast live matches on their subscription-only channels, many fans feel priced out of watching their favourite team - either at the match or on TV.
As the Independent's head of business James Ashton pointed out at the time: "Neither would be so unsubtle as to try to pass on their soaring costs directly to customers. Bills must get bigger, under the guise of more "value" in the bundle of TV and phone services they market. Be in no doubt who is paying for this sky-high splurge in the long run."
It has also been revealed that staff at some clubs in the Premier League, who are more than happy to pay their players millions of pounds each season, are not being paid a living wage and are often employing them on zero hour contracts.
Even Bayern Munich fans unveiled a banner last week decrying "the English model". Now it looks like Crystal Palace fans have done the same.
Ian Herbert: It defies belief that the £5.1bn Premier League won't paying a living wage
More: English football so expensive, even German fans are protesting against it
More: TV channels have paid an astonishing amount of money for football