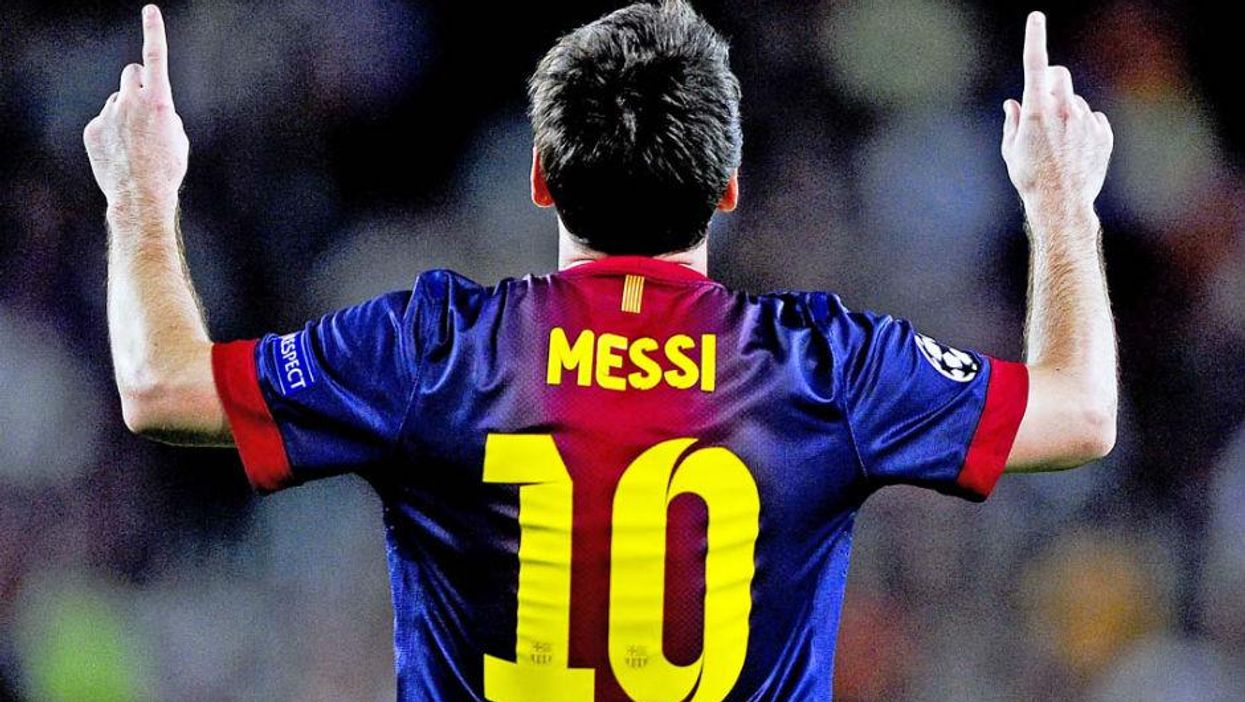 Rumourshavebeenspreading online this afternoon that Barcelona forward Lionel Messi considered a move to Arsenal shortly before signing a new contract with the Catalan club in May.
A story on a Spanish website called Voz Populi suggests that the World Cup finalist, four-time Ballon d'Or winner, three-time Champions League winner and six-time La Liga winner was lining up a move to the FA Cup winners.
The article, written by Spanish journalist Enrique 'Kike' Marin, suggested Messi's then teammate, and former Arsenal midfielder, Cesc Fabregas was acting as a go-between before he moved to Chelsea.
Although there seem to be a distinct lack of sources cited or quotes given from any of the parties involved...
Lionel Messi pictured just days after apparently posturing for a move to Arsenal... (Picture: AFP/Getty)
Messi went on to sign a €20m (£15.7m)/year deal plus add-ons with Barcelona just days later to make him the highest paid footballer in the world.
Messi's contracts (both old and new) also contain a minimum fee release clause of circa £250m meaning Arsenal would have had to break the world transfer record at least two and a half times over to sign him.
When you add in the facts that Barcelona club president has unequivocally stated that Messi is not for sale and that the Argentinean "repeatedly expressed his excitement" at signing a new contract, it all starts to sound like a bit of an unlikely deal.
Anyway, back to the rumour mill...