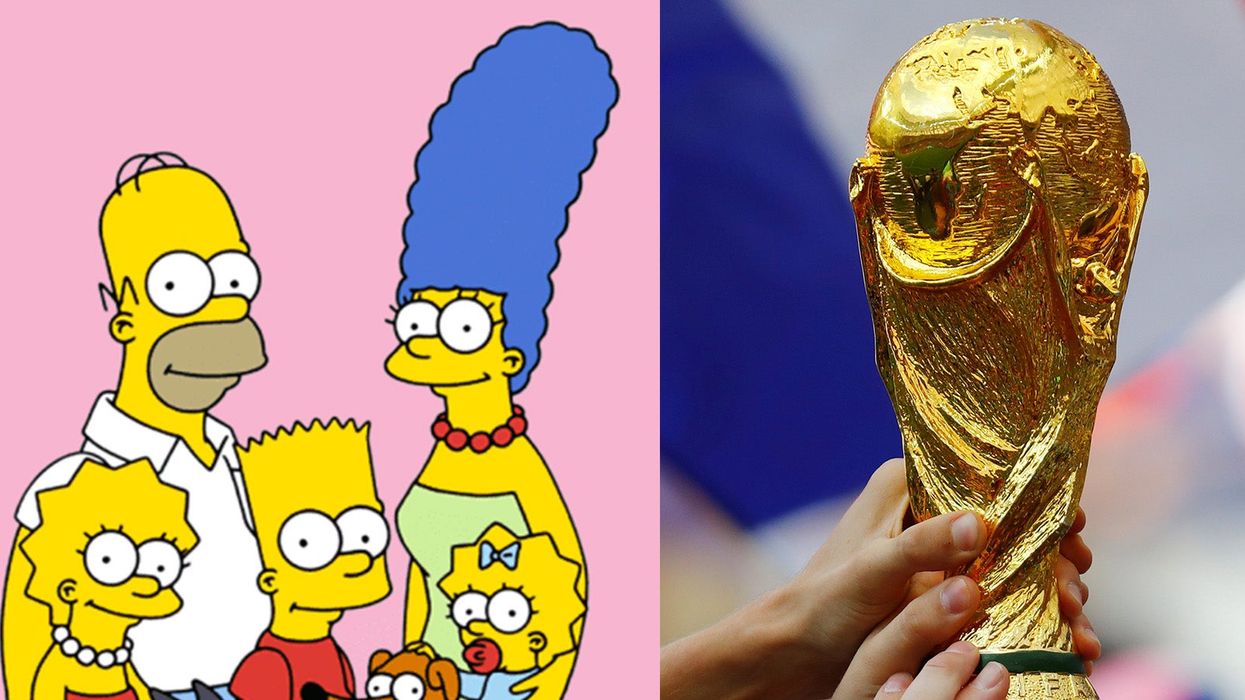 20 Century Fox/ Kai Pfaffenbach/ Reuters
It's unsurprising that a show that has been on the air since 1989 and has more than 600 episodes under its belt has managed to cover a lot of subjects.
Throughout its thousands of hours of airtime, The Simpsons have managed to seemingly predict a variety of big events that have happened in the past few years.
Donald Trump becoming president, the death of Stephen Hawking, the Winter Olympics and even the downfall of Toys 'R' Us have all been foreshadowed by the show.
Now, with the 2018 World Cup in Russia preparing to enter its knockout stages, people believe that Homer and co have already predicted what the final might be.
In the fifth episode of season nine, 'The Cartridge Family', first aired in 1997, the family and the residents of Springfield attend an infamous football game between Mexico and Portugal, in a match to determine which team is the best in the world.
In terms of Simpsons' intros, it's probably one of the finest and funniest in the show's history.
Now, it's not like people online to get carried away, but people believe that this could very well be the two teams that contest this year's World Cup final in Moscow on 15 July.
However, there appear to be a few logical links to this theory. Not only have Mexico and Portugal already qualified for the next round, they're also on opposite sides of the draw, meaning they can only possibly meet in the final.
As the Portuguese newspaper Eco also reports, the episode makes a reference to a sex scandal, not unlike the one that dogged the actual Mexican team in the build-up to the tournament.
The publication writes:
Although there is no concrete indication regarding the year of the game, there is a detail that leads viewers to believe that it is the final of the 2018 World Cup, during the episode there seems to be a reference to the scandal that recently struck the team Mexican woman who was accompanied by several women at a party.
Considering that Portugal has been handed a tough last 16 draw against Uruguay, and Mexico haven't reached a World Cup quarter-final - let alone a final - since 1986, we're certain that this might not happen.
But strangers things have occurred at the World Cup and this potentially juicy prediction has already got people thinking.
Why not? Just as reliable as a predictive octopus, I'd say. https://t.co/8qiXyC79QV

— footballportugal (@footballportugal) 1530053887
HT BBC