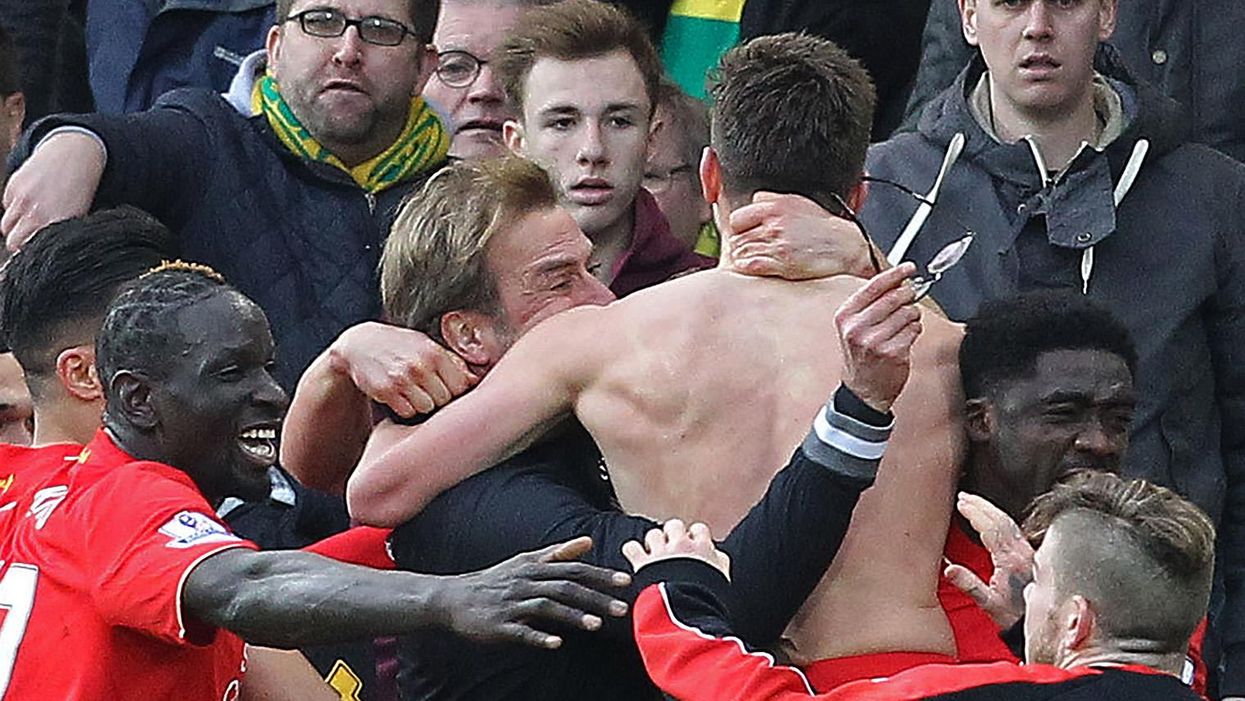 Saturday afternoon, Liverpool beat Norwich 4-5 with an Adam Lallana goal four minutes into injury time.
Celebrating a dramatic end to probably the finest game so far in this season's Premier League, Klopp sprinted down the touchline to hug his players.
The goal was not the only one of injury time, after Sebastien Bassong had pulled out a 4-4 equaliser for Norwich in the 91st minute.
Klopp's fury was evident, which turned instantly to joy after Adam Lallana's strike settled the game in favour of the Merseyside team.
However, it wasn't all smiles after the whistle, as Klopp's glasses had broken during the celebration, for which Lallana was given a booking.
What a time to be a Liverpool fan.