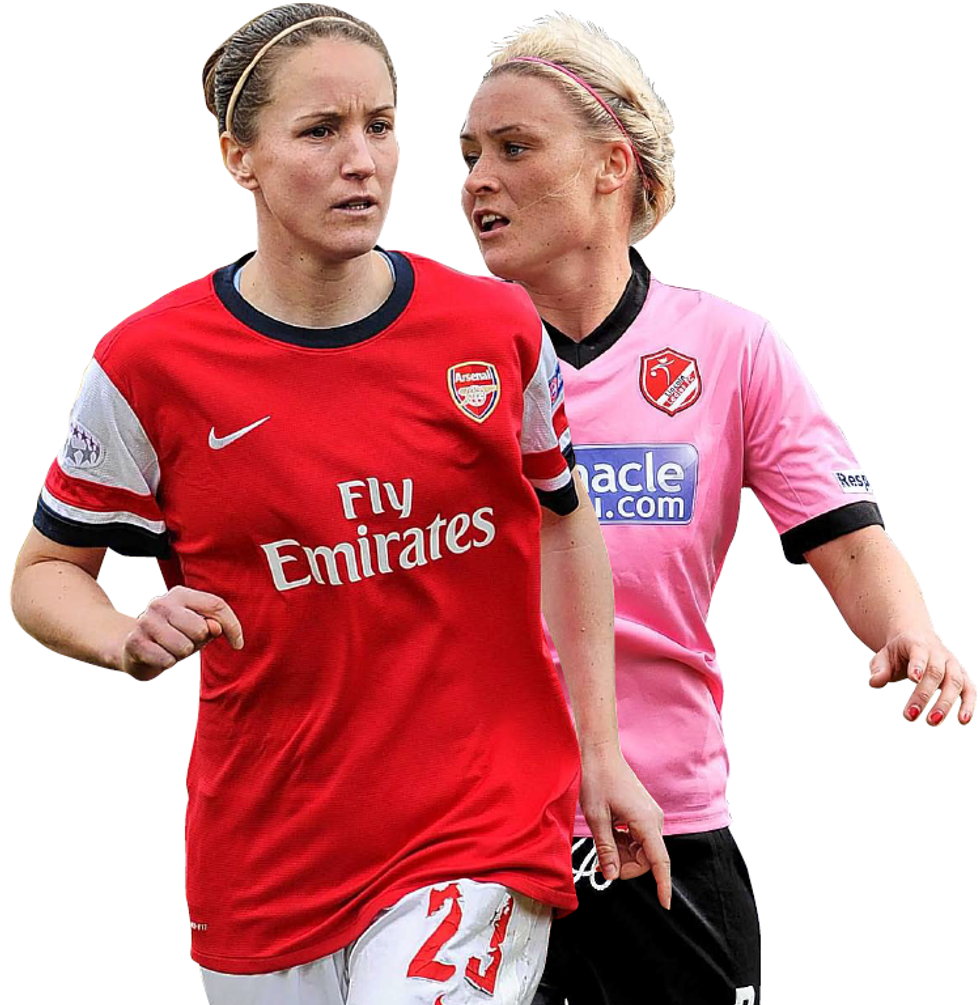 A football match made in heaven…
England and Arsenal Ladies defender Casey Stoney (left) has announced that she is expecting twins with her partner Megan Harris (right), also a footballer.
The 32-year old came out as gay earlier this year. "It was the scariest and most amazing moment of my life," she said.
She also said then that she was planning a family with her partner. The pair played together at Lincoln Ladies last season.
How did they decide who was going to carry their children?
Stoney told the BBC that Harris's desire to be a mum "far outweighed her ambitions in football", which made the decision easy for the couple. Harris is still involved in the game, but not playing at the moment.
The kids will have no choice but to be football fans then?
It appears that way. Harris said that as she's a Manchester United fan the babies will be wearing club baby grows in a few months' time – it looks like Stoney won't have much of a say in the matter.
The pair won't be forcing their footie boots on the kids though, and have said that they will expose them to sports, but the children can make their own decisions.
Is Stoney hoping to kick a football up to smash the glass ceiling and carry on as a professional player?
Absolutely. She's keen to continue playing and has no plans to retire just yet. In fact, she reckons that motherhood will "have a positive impact" on her career.
"I am in a very fortunate position where I can become a mum in women's football without it impacting on my career negatively," she said.
Stoney is focusing on qualifying for the World Cup in Canada next year, where she hopes to win back her spot in the England squad.
We hope the women do better than the men just did…