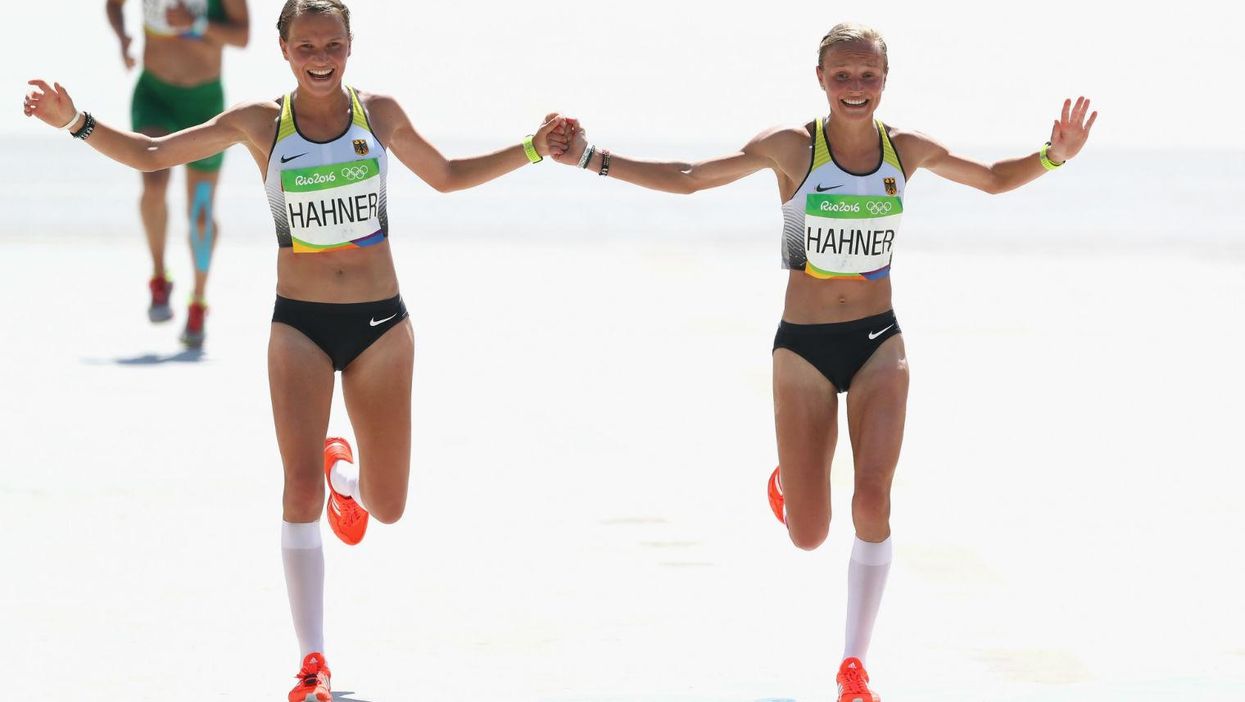 Twins and German athletes Anna and Lisa Hahner are being criticised for crossing the finishing line during Sunday's women's marathon holding hands.
People got quite annoyed with the sisterly display of solidarity:
It's about money! They are going towards a claim in sports management. Advertising contracts?
According to the BBC newspaper columnist Lars Wallrodt wrote in Die Welt, a Germany daily newspaper:
If the Hahners want to cross the finish line together, beaming and holding hands, then they can do that all they like - in a local fun run in St Polten or the Miss Plaits run in Solingen.
German Athletics Federation director Thomas Kurschilgen wasn't impressed either, and told reporters:
[it was] disrespectful and a slap in the face to all the other athletes in the German team.
The twins have YouTube channels. And they're fans of social media. According to some, that screams publicity! Stunt!
However some Germans were supportive...
To the Hahner twins: Here are two young sportswomen making something of their talent. Business efficient . Clever. Nothing else
The twins insist that they get no funding from the German Athletics association, which gives their 81st and 82nd place another layer of meaning:
Writing on their Facebook page, the twins say that while they are not satisfied with the result, crossing the finishing line at the Olympics is still one of their "biggest sporting moments."
Ultimately, this tweet probably sums it up the best: