Hearts midfielder Sam Nicholson was left needing stitches to several "puncture marks" on his face following an astonishingly high tackle from Livingston captain Jason Talbot yesterday afternoon.
But what may be even more astonishing than the tackle itself is that Talbot was only shown a yellow card by the referee.
Sam is going to be OK, but he has three or four puncture marks on his face. It wasn't a great tackle and I've let the referee know my views on it.
Hearts' manager Robbie Neilson
"It wasn't a great tackle." Indeed...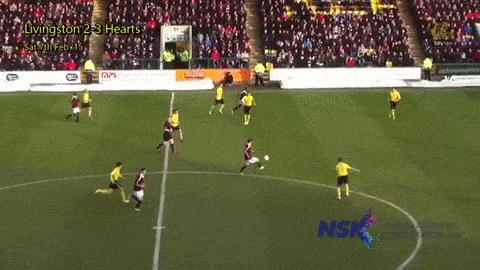 More: BBC accidentally interviews ex-footballer about match he played in
More: The one newspaper Aston Villa fans won't want to buy this weekend