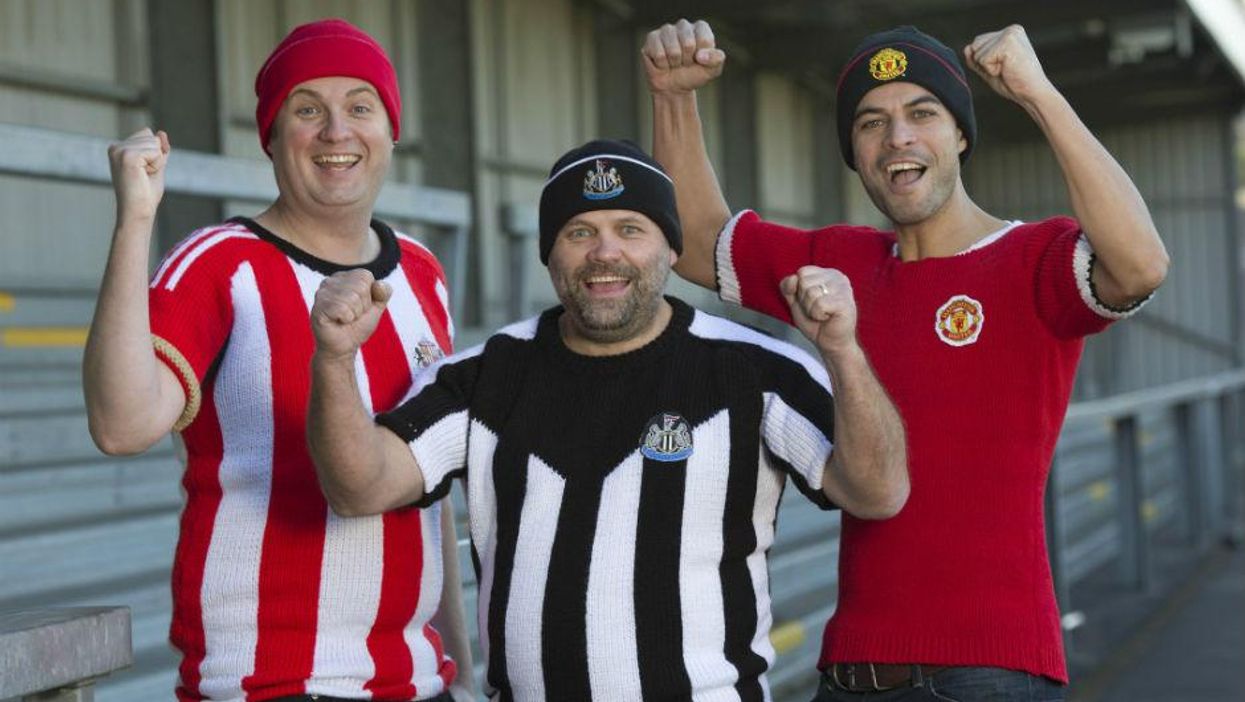 Supporters - male ones, anyway - from the north-east are frequently seen paying scant regard to the weather; shivering, topless and swinging their replica shirts around their heads.
Well now we have scientific (sort of) proof that the "footy mad, flesh-baring fans" of Newcastle United, shortly followed by rivals Sunderland, are indeed the most weather-hardened fans in the Premier League.
Bookmaker William Hill asked over 200 supporters to name five clubs where they thought fans were most likely to throw caution, and their shirts, to the wind, even in the depths of winter.
Here's the top 10:
1. Newcastle United - 48%
2. Sunderland - 28%
3. Manchester United – 23%
4. Liverpool – 18%
5. Hull City - 10%
6. Stoke City – 10%
7. Burnley - 9%
8. Manchester City - 8%
9. Everton - 5%
10. Swansea City - 4%
As a result of the study, William Hill are encouraging supporters to knit their own woolly replica shirts (see image above) to keep out the cold and stave off hypothermia.
The bookies say the jumpers "have been described [presumably by themselves] as the perfect addition to a die-hard supporter's wardrobe".
What a time to be alive.