Scottish football club Partick Thistle unveiled their new mascot "Kingsley" to the world on Monday to a mix of bewilderment, derision and outright fear.
But British sports clubs aren't the only ones, our research shows the US also has a particular penchant for creating absolutely terrifying mascots.
Here are some of the world's worst:
1. WuShock, Wichita State
2. Sammy the Shrimp, Southend United
3. King Cake Baby, New Orleans Pelicans
Not the official mascot of the Pelicans, but the baby is pulled out annually for Mardi Gras celebrations.
Because their official mascot is not terrifying at all...
4. Pierre, New Orleans Pelicans
5. Crazy Crab, San Francisco Giants
Sadly pulled after just one season in 1984.
6. Jack Box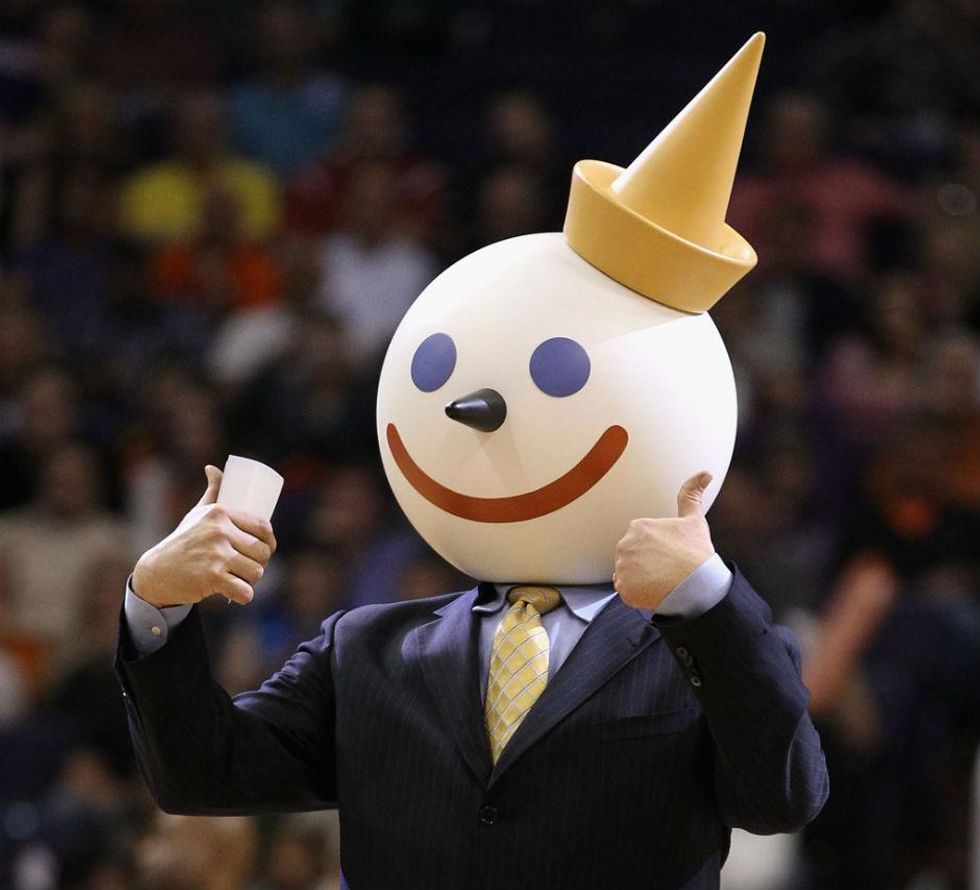 Ok, so not strictly a sports mascot, but the Jack in the Box restaurant chain's talisman sure is creepy.
7. Big Red, Western Kentucky
8. Purdue Pete, Purdue Boilermakers
Pete is dead behind the eyes.
9. Saluki, Southern Illinois
10. The Friar, Providence College
11. Testudo, Maryland Terrapins
12. Mascotte Expo 2015, Milan
The official mascot of the Milan fruit and veg fair made an appearance at Javier Zanetti's testimonial in May.
13. Bazi, Bayern Munich
Now retired in favour of a much more cuddly bear.
14. Fin the Whale, Vancouver Canucks