With a mere 0.2 seconds left on the shot clock, Utah Jazz forward Trevor Brooker was left with little option but to go for the extraordinary.
The result, a tap shot over his head which smoothly penetrated the net, has been described as one of "quirkiest shots in NBA history". As the commentator says, "sometimes you just gotta tip your cap".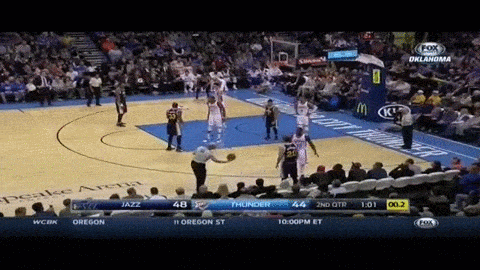 But despite Brooker's efforts, the Jazz went on to lost their game against the Oklahoma City Thunder.