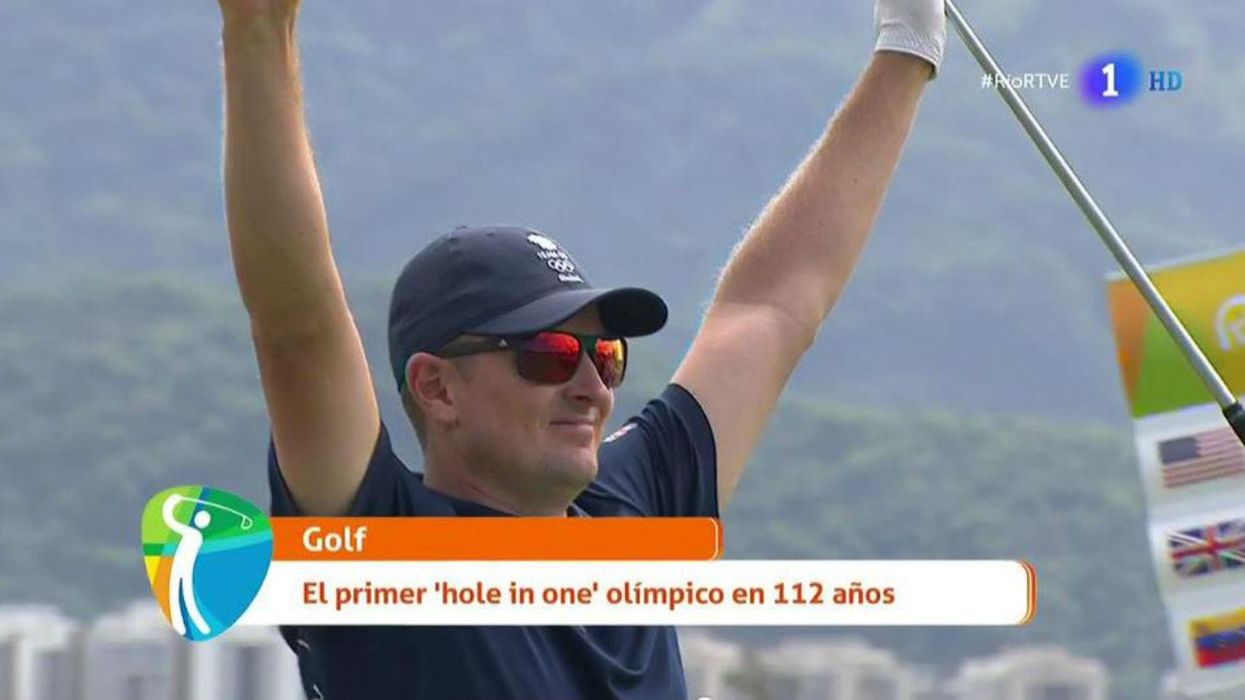 People have been sharing an image of Spanish TV accidentally calling a 'hole in one' a 'glory hole' during the Olympic golf. The only problem is, they didn't.
On Thursday, Britain's Justin Rose scored the first hole in one at the Olympics for 112 years. The gap in years was largely due to fact that golf has not been included in the Olympics since 1904. But well done, anyway.
The event gained more coverage on social media because of an alleged faux pas by Spanish state television company TVE, which users claimed had used the term 'glory hole' to refer to the hole in one shot.
As amusing as this is, it isn't true.
Viewers in Spanish countries can see as much by going to 3 hours and 19 minutes on TVE's version of catch up television. For those of us outside of the region, here's a screen grab.
Picture: Screen grab RTVE
Writing on Magnet Andrés P. Mohorte debunked the viral 'glory hole' hoax.
The prank was also exposed on Spanish language site Libertad Digital. Users on Reddit, from which the 'glory hole' post appears to have originated, were also quick to debunk the screen grab.
Sorry, everyone.