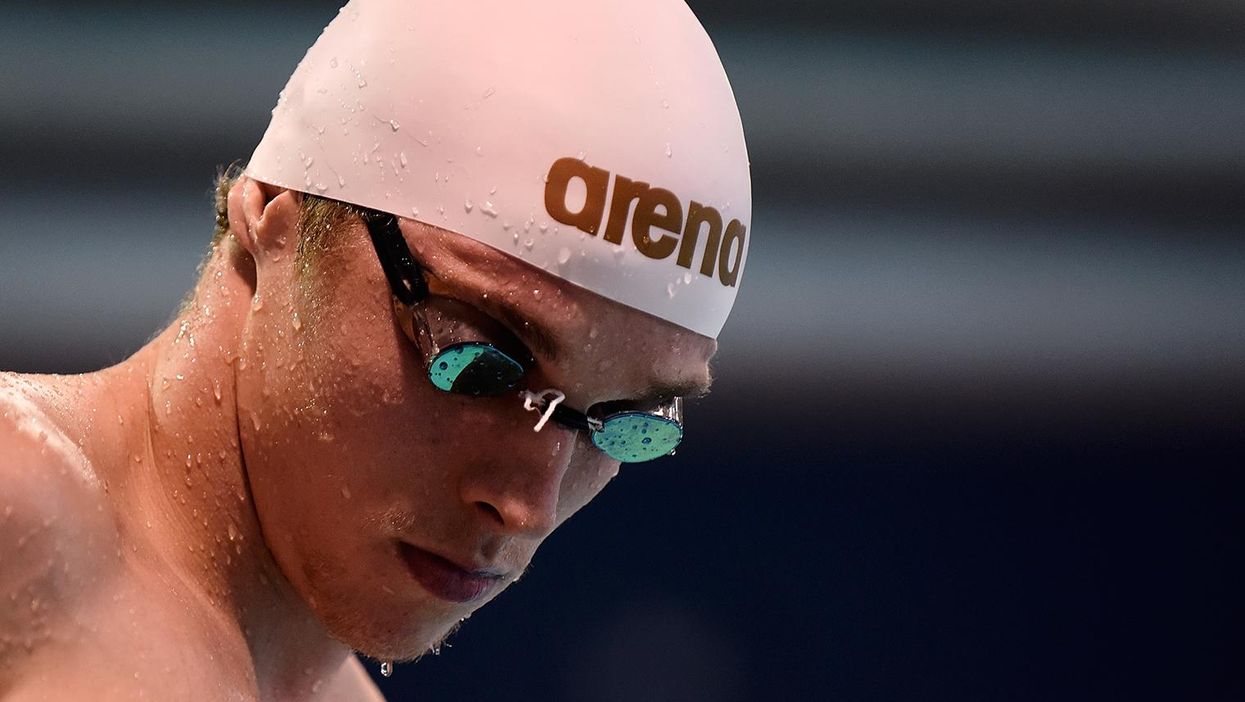 If you watch Canadian Olympian Santo Condorelli swim in Rio, you might get the impression he doesn't like the audience. Like, really doesn't like them.
His pre-swim routine consists of giving the middle finger to his dad on the starting blocks.
It's a routine that has landed the 21-year-old in hot water previously - while racing in junior nationals he appeared to make the gesture to the TV cameras, behind which his father was standing.
He was later forced to write an apology for the incident.
So why does he do this?
Santo told CBC that he started the gesture as an eight year old, after he was frustrated at getting beaten by older swimmers.
Santo said his father told him:
'You've got to build your confidence yourself and say eff everybody else that you're racing.'

He said 'Every time you're behind the blocks, give me the finger and I'll give it back to you.'
Over the years the gesture has taken a little modification to inflame onlookers less, now more a finger just in front of his forehead than a brandished flip-off for the ages.
However, he's told CBC he doesn't intend to be sly about the gesture at the Olympics.
Athletes always have that one thing that gets them going that they need to do.

That happens to be mine and still is. Seeing everybody's reaction to it has been interesting.
If you want to try and catch the gesture, Santo will race in the freestyle relay on Sunday, the 100m freestyle on Tuesday and the 50m freestyle next Thursday.