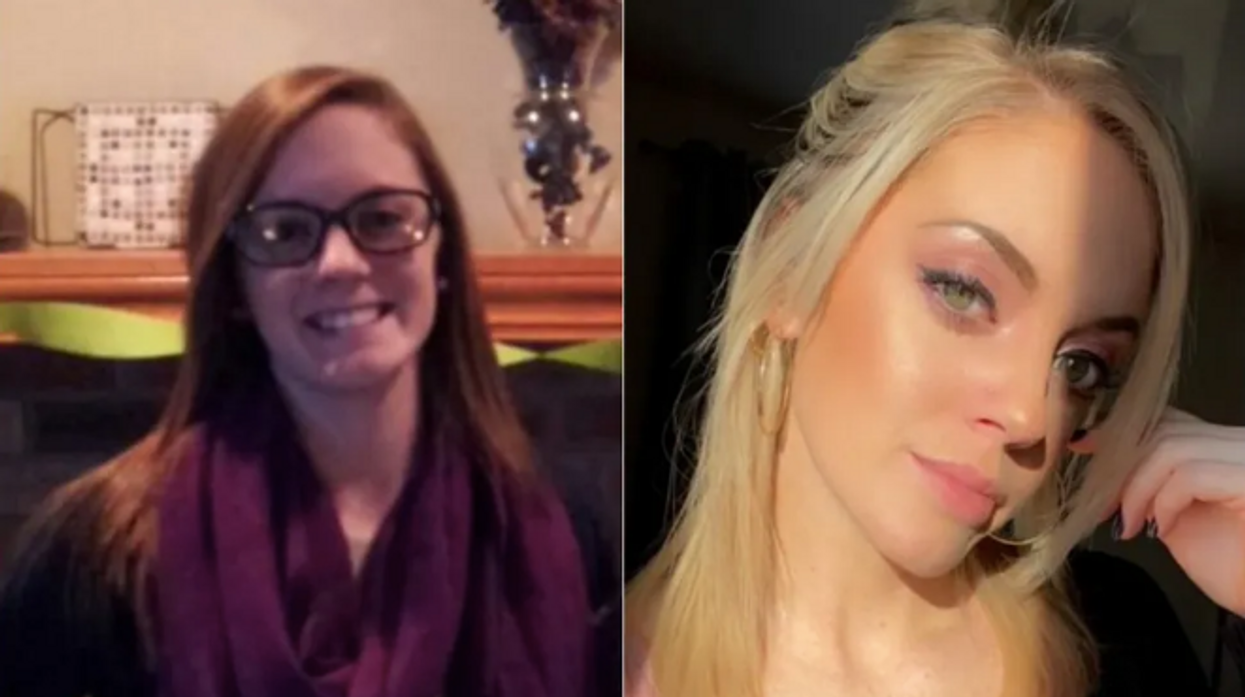 TikTok/kittykatttt04
A woman who was once bullied in high school has shared how she's had the last laugh by showing the "glow up" she's had in the years since she graduated.
TikToker Kat ( @kittykatttt04 ) posted a series of photos last year of what she looked like when she was younger and some of her outfits included glasses, a top and a chunky scarf in one snap, and a grey hoodie with trousers and a black top and leopard print skirt.
"Imagine bullying me in high school just for me to become hotter than you," the on-screen caption reads before photos appear of what Kat looks like now.
Sign up to our free Indy100 weekly newsletter
Today, Kat has blonde and pink hair and the 28-year-old also showed off her makeup skills as she sported winged eyeliner, eyeshadow and contour.
In the video caption, she added: "Maybe I'd be nicer & more humble about it had I been treated better."
Viewers have been leaving positive and supportive comments on Kat's video since it has been posted.
"S/O to all of us who were nice and didn't peak in high school we just keep getting better," one person said.
Another person added: "Them late-bloomers, I tell ya. It's a real thing, and the look on their faces is pricelesssssss!"
"I mean high school is a really awkward time. I'm too old to comment but you just look like a normal teen to me idk hey kids r so evil at that age," a third replied.
A fourth commented: "It's usually the hot ones that look rundown years later. While the 'not so pretty ones' glow up as they age."
Have your say in our news democracy. Click the upvote icon at the top of the page to help raise this article through the indy100 rankings.