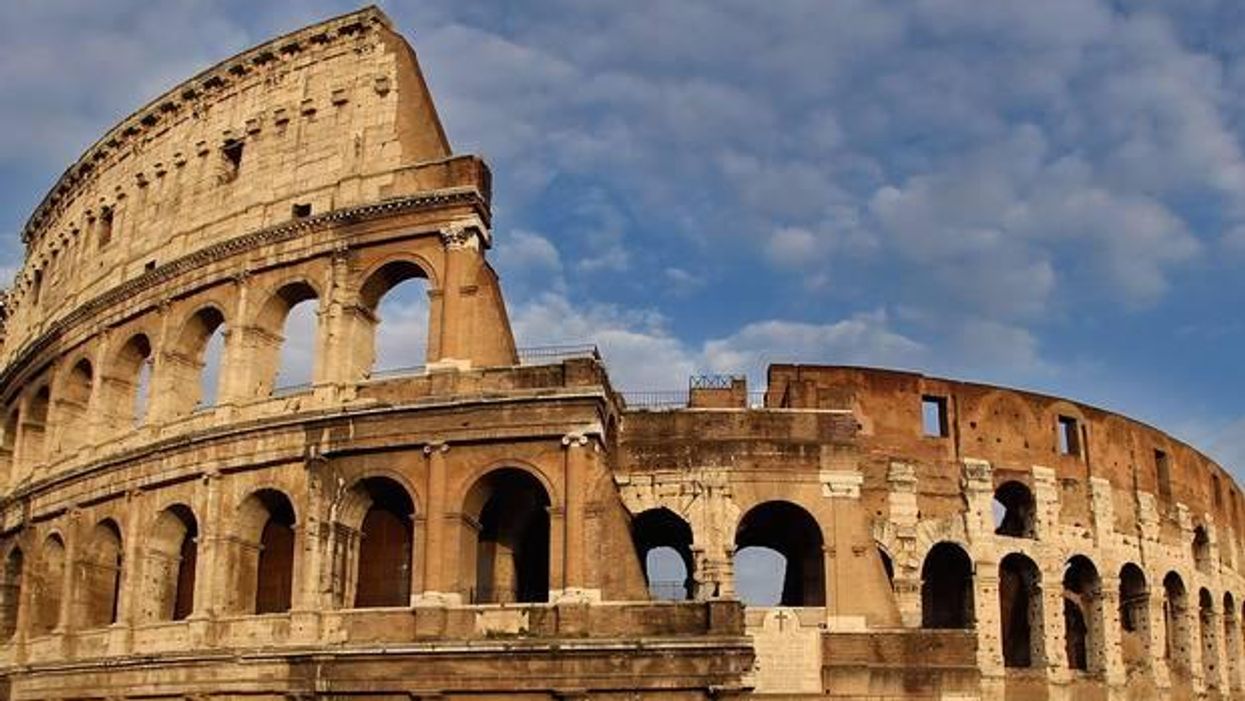 A pair of American tourists achieved the rare feat of provoking a global "WTF?!" after carving their initials into the wall of Rome's Colosseum this weekend.
But defacing a monument that has stood for two millennia is not the only unbelievably stupid thing tourists have done when on holiday.
Here is a selection of the others...
1. Abducting a penguin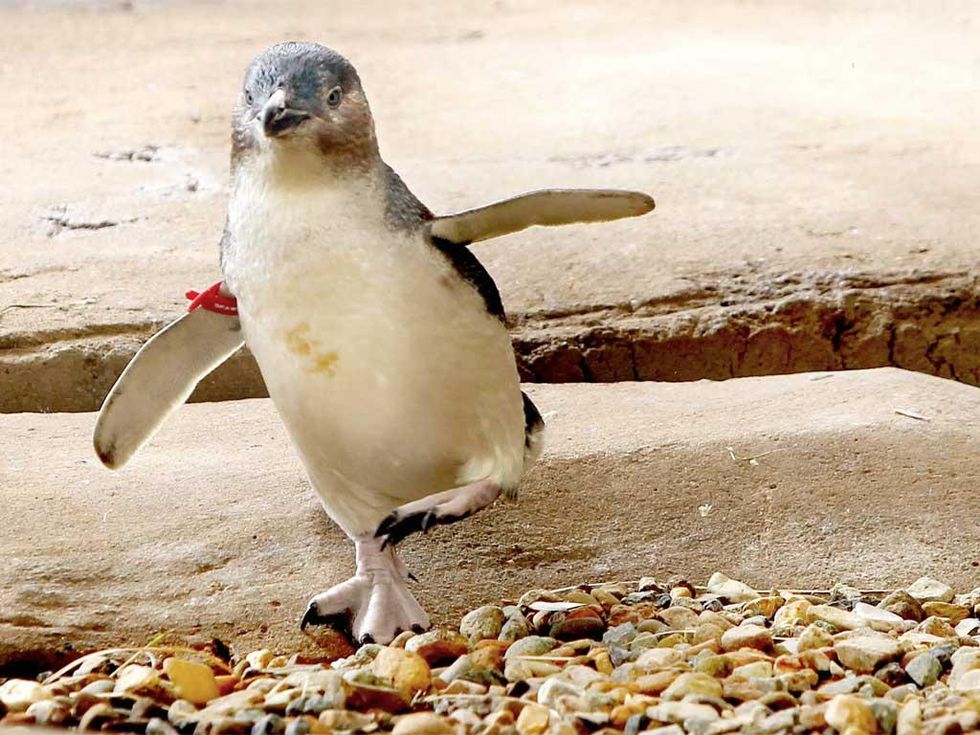 In 2012 two British tourists were arrested after breaking into a theme park in Australia and stealing a penguin named Dirk. They were also reported to have swam with dolphins and let off a fire extinguisher in a shark enclosure.
2. Abducting a llama
Two years ago a group of teenagers were arrested after drunkenly stealing a llama from a closed down circus in Bordeaux and trying to take it on a tour of the city's tram system.
3. Disrespecting a memorial
4. Deported for taking nude selfies in Cambodia
Two American sisters were deported in from Cambodia February 2015 after taking nude photos of themselves inside one of the sacred temples at Angkor Wat.
5. Spilling coffee on the Ground Zero memorial
Visitors to New York were condemned for disrespecting the memorial to those who died in the 9/11 attacks. People were seen splashing themselves with water from the fountains, treating the memorial like a picnic area and even spilling coffee on the engraved names of the dead.
6. Treating Brazilian women like sex objects
Visitors to the World Cup in Brazil last summer were criticised for leering and wolf-whistling at local women. Brazil's first female president Dilma Rousseff also spoke out after clothes manufacturer Adidas started selling t-shirts bearing the slogan "lookin' to score" with a picture of a semi-clad woman.
7. Stealing an Easter Island statue's earlobe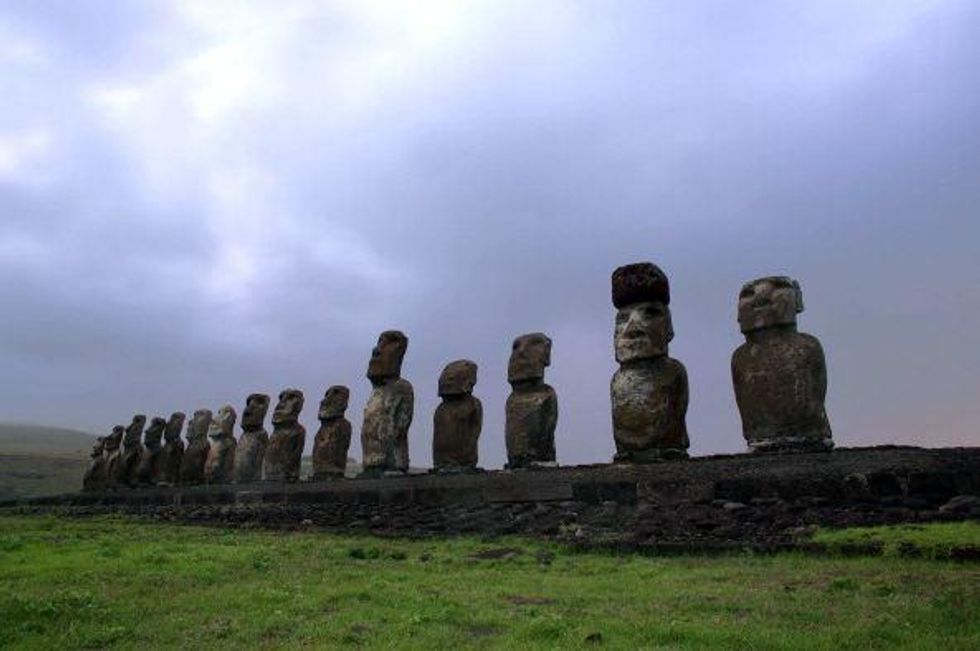 A Finnish tourist was arrested in 2008 on suspicion of trying to steal an earlobe from one of Easter Island's famous statues. Incensed at the damage, the mayor of the island said he wished the Finn could have his earlobe clipped off in retaliation.
8. Defacing a 3,500 year-old temple
A 15-year-old Chinese boy was reported to have cried all night after being identified as the person who scratched his name into the Amenhotep III temple in Luxor, Egypt in 2013. Images emerged on Weibo which showed that what he had written effectively translated to "Ding Jinhao woz 'ere".
9. Snapping off the finger of a 14th century sculpture
A 55-year-old surgeon from Connecticut accidentally snapped the finger off a 14th century marble sculpture at Florence's Museo dell'Opera del Duomo in 2013.
10. Biting people in Magaluf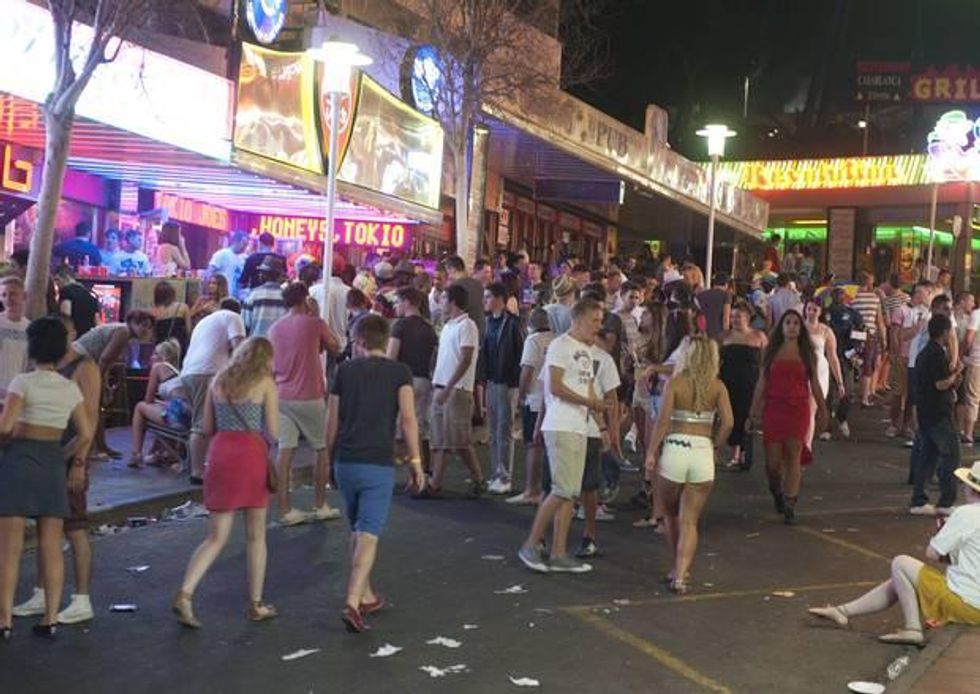 A British tourist was arrested by 10 police officers in the Spanish party resort of Magaluf last summer after reportedly walking down the beach and repeatedly trying to bite people. According to the Daily Mail the man later admitted to having taken "a load of drugs".
11. Groping the breasts of Egyptian statues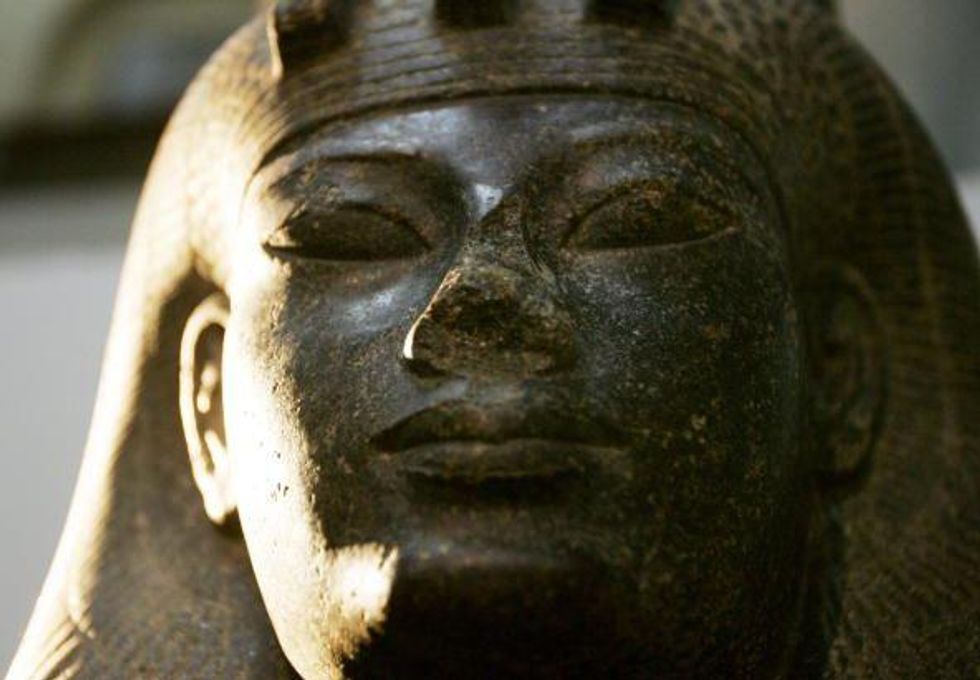 Curators at the British Museum were forced to place a lot of the exhibits behind glass screens in 2006 because tourists kept touching them - including one group of schoolboys who reportedly groped the breasts of a 3,500-year-old statue of an Egyptian queen.
12. Streaking through Barcelona, sparking demonstrations
After images of a group of Italian men streaking through the Barceloneta neighbourhood went viral in summer 2014, locals had decided they had had enough. One hundred people marched through the streets of Barcelona to demand that local authorities do more to curb the behaviour of unruly tourists.
13. Scaling Brooklyn Bridge, getting arrested
A French tourist was arrested in New York in November 2014 after scaling one of the cables on the Brooklyn Bridge in order to get the "perfect photo".
14. Getting drunk, passing out, waking up on an airport conveyor belt
In 2012 a Norwegian tourist, who was thought to have been drunk at the time, was found passed out on a luggage carousel at Rome's Fiumicino airport. It is believed he had climbed over a check-in desk and then fallen asleep. When the belt started moving he travelled approximately 50m curled up in the foetal position before being discovered by airport staff.