Getty Images/iStockphoto
2017 had its moments.
Whether it's the small and insignificant, like getting barged on the train, or the big and serious, like Brexit and Donald Trump's frivolities online, it's been tough.
Sometimes, we need reminding that the world can be a good place to live.
And what better way to do that, then to showcase a few good deeds?
1. Kate McClure, who raised almost half a million dollars for a homeless man who had spent his last $20 (£15) to fill her car with gas so she could go home.
She set up a GoFundMe page for Johnny Bobbitt, which quickly gained traction.
So far she's raised $402,581 (£300,748), and Bobbitt said he will buy a house and a tractor with the money, as well as pay the kindness forward by donating to a number of organisations and charities close to his heart.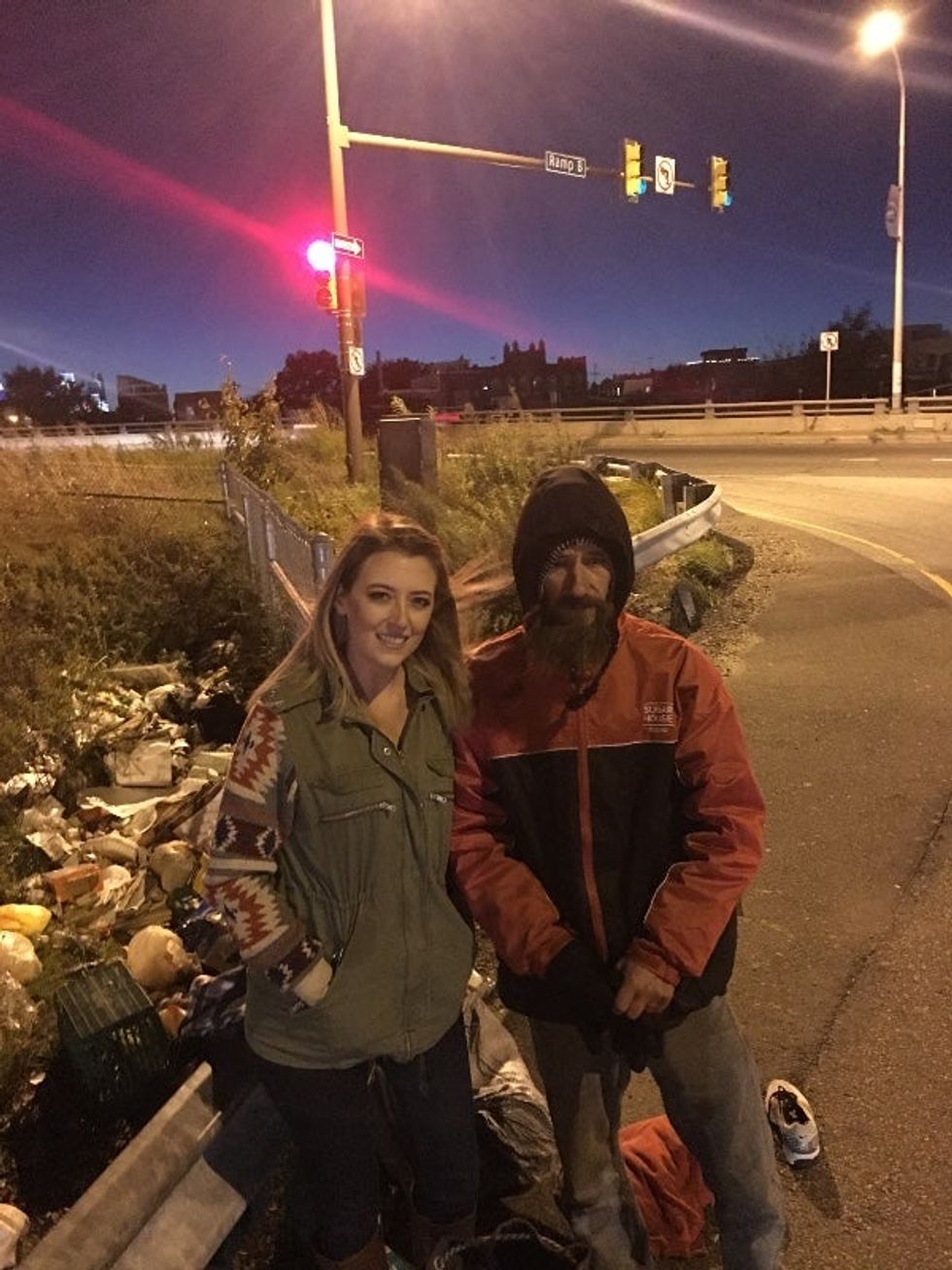 Picture: Kate McClure (left) with Johnny Bobbitt (right) (Kate McClure, GoFundMe )
2. The Reddit community went above and beyond to help a man called Kevin get help fixing his wheelchair and broken van.
A reddit user posted Kevin's video on r/videos, and hundreds of people offered to help.
One wrote:
Wait this guy is in Ohio?

If someone can find this guy I'll give him a van free of charge!

Seems his van is broke.

I'll need help knowing what's wrong with old van so I can figure out how to fix old van and I'll give him a new (used) Van.

I'm not far from Cincinnati. Reddit get me in contact with him.
Since then, $48,765 (£3,6429) has been raised out of a $5,000 (£3,735) goal on GoFundMe.
3. A man who gave his generator during Hurricane Irma to a stranger whose dad used an oxygen tank to breath
Pam Brekke's father is on oxygen.
During the run up to Hurricane Irma she went to hardware stores in the hopes of buying a generator so she could keep her father's oxygen tank working if the storm cut the power to her house.
However everywhere she went, generators were sold out. Finally, she travelled over 30 miles to a store in Orlando, only to watch as the customer in front of her got the final generator.
Brekke broke down in tears, and a man called Ramon Santiago – who at the time had no idea why she was crying – approached her and gave her the generator he was going to purchase.
He told WFTV:
She need the generator...It's OK. No worry for them.
4. A seven-year-old boy bought a police man breakfast with his birthday money
A seven-year old boy called Noah was eating at a Denny's restaurant in the US when he noticed a police officer there too.
He asked his mum if he could use his birthday money to pay Officer Benitez's meal.
He did, and wrote on the receipt:
I want to be you when I grow up.

Thank you for your service. 
5. A woman who paid for a single mum's shopping after her card got declined got a thank you – three years later.
After Tash's card got declined at the till, Rachaele paid for her shopping.
She wrote:
I told the cashier I would pay for her shopping & handed over my debit card. 

She tried to stop me, told me she didn't know when she would be able to pay me back and she offered to put all her items back - items such as Aptimil, nappies & wet wipes. 

I told her not to worry, I told her it was fine, I didn't want the money back and she left the store looking broken & ashamed.
Three years later, Tash found her on Facebook and wrote her a letter filled with gratitude.
I doubt you will remember me but I've just found your page and it's amazing.

A few years ago you & your husband paid for my shopping when my debit card declined at the till. You had no idea but that day you saved my whole world.

24 hours previous to that shopping trip I was put on strong anti0depressants by my GP as I was severely depressed & had attempted suicide after my husband walked out on me, our 6 month old son, our marriage and our home.

Now I'm ok, I'm off meds, I have my career back and a beautiful home – and I'm raising a king.

Please – send me your bank details & I'll pay you back.

Forever grateful, keep doing what you do, you're saving worlds.