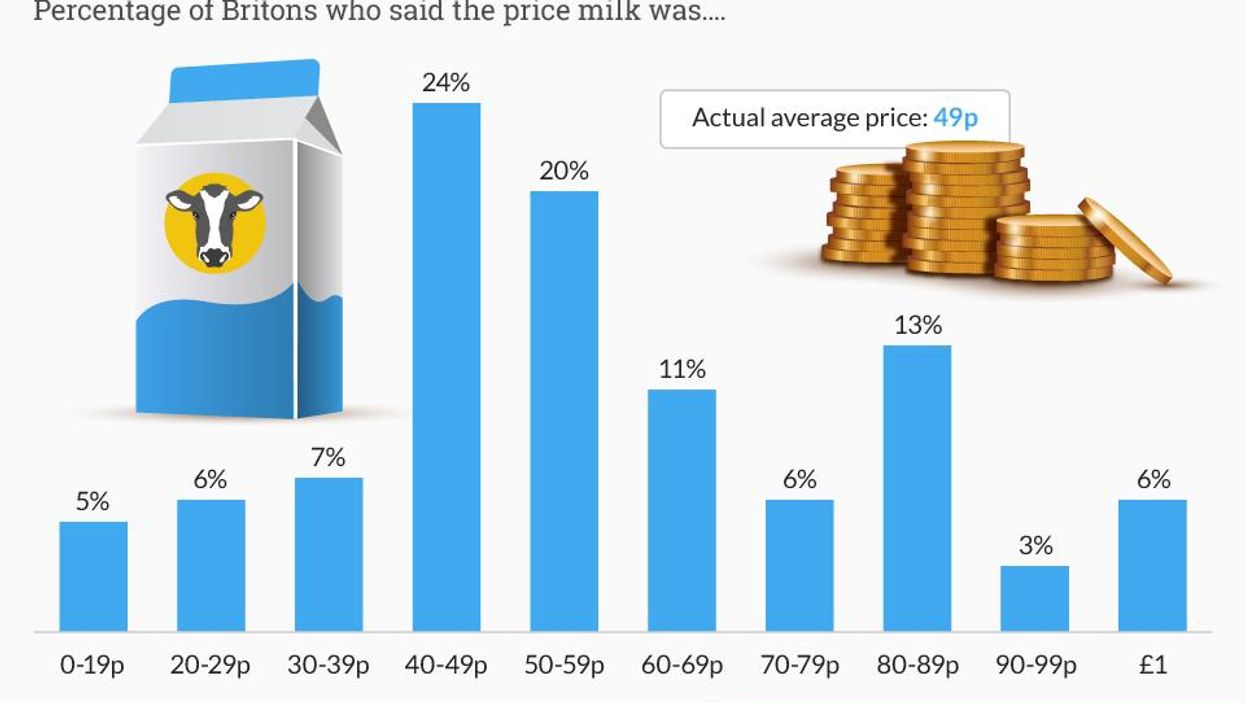 Slight confession time: There is no rhyme or reason linking these graphics, but here at i100.co.uk we like to provide you with thought-provoking insights.
So without further ado, here are some maps and charts that we thought were interesting, and we hope you will too. Enjoy!
1) It's not just politicians. Most of us don't know how much a pint of milk costs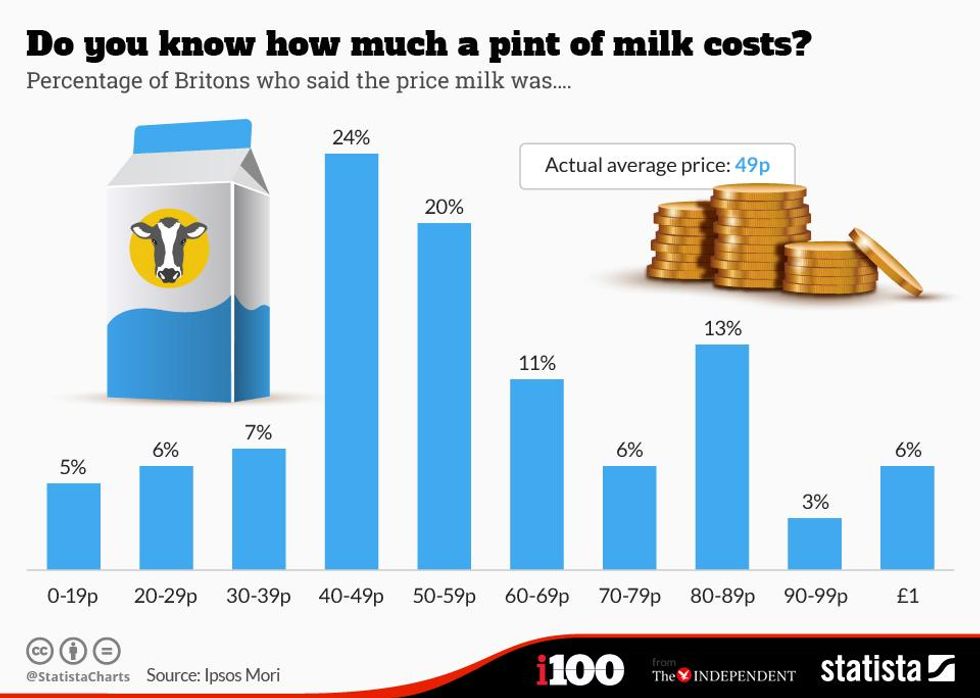 2) Americans increasingly see more guns as the solution to crime…
3)…and increasingly see gun's rights as more important than gun control.
4) As poverty decreases and countries develop larger populations, people have fewer children
...and 2005-10.**
5) Only 60 per cent globally have heard of climate change and very few believe it's caused by human activity
6) Britain and America are not among the world's greenest countries
7) People in Qatar emit more than twice the amount of CO2 per head as America?
8) That 'the' is the most common words in the English language
9) Where the population of Europe is growing and declining