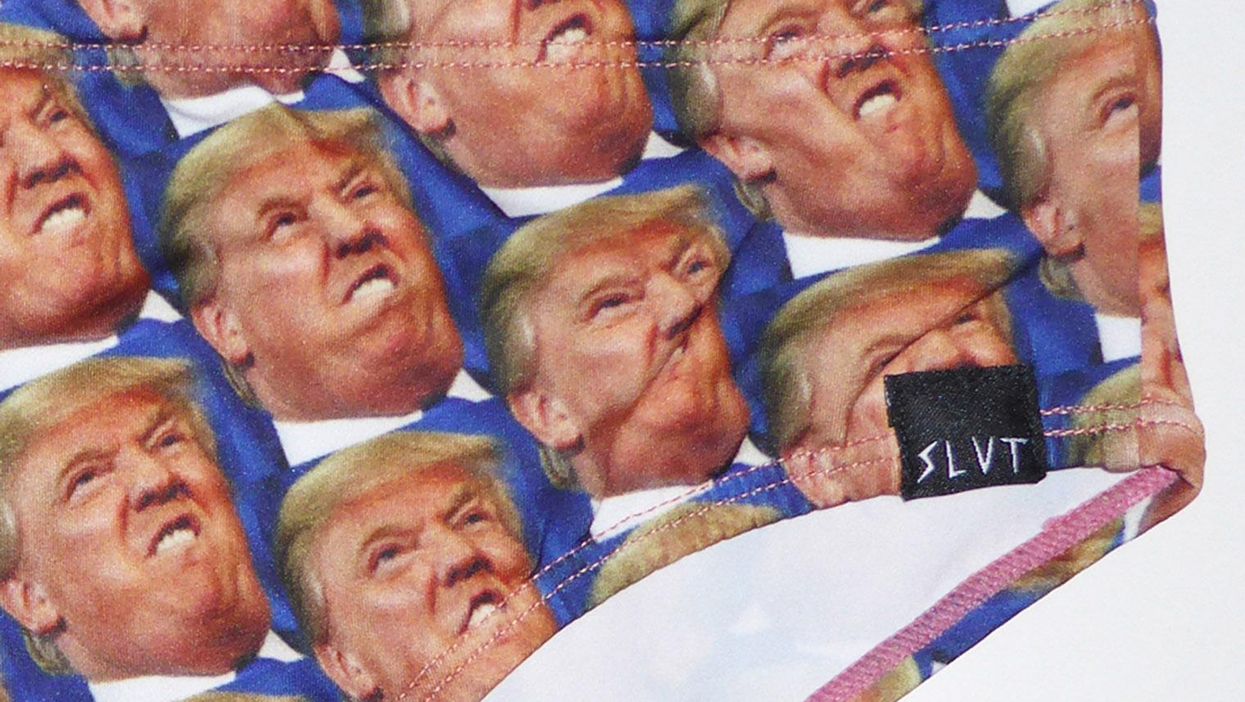 Do you want to go on holiday and wear some Donald Trunks? Nope, we don't either.
A clothing company, which has decided to call itself 'Slut', has attempted to create the most offensive swimwear it possibly can.
It may have succeeded.
Here's the front...
Picture: Slut
...and here's the back...
Picture: Slut
...apparently we need to make swimwear great again.
The description of the product, which is priced at £29, reads:
These badboys are perfect for warm water surfing, and getting weird at Festivals. We've only made a very limited number though, so GET AMONGST IT.
That's a bold strategy.
Who knows, if it pays off for them maybe we should adopt something similar?
On second thoughts...