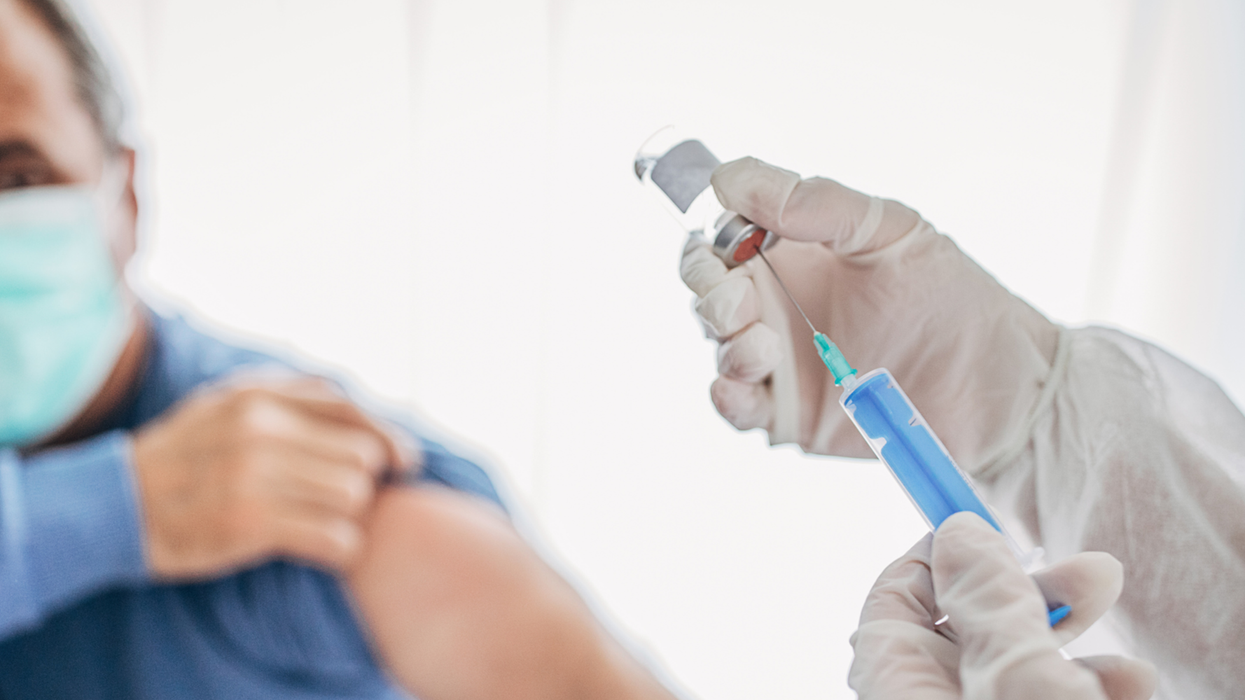 Getty Images
A viral trend on TikTok where creators pretend to suffer side effects from an imaginary Covid-19 vaccine has been criticised by medical professionals.
In these 'point-of-view' videos, creators play-act as patients who have been given early access to a coronavirus vaccine.
They then invent fictional scenarios whereby they suffer painful side-effects or, in some cases, die.
Insider, which first identified this trend, has found around 30 of these videos.
They say that, collectively, these videos have been viewed over a million times.
In one of the videos, for example, a young man play-acts being given a vaccine which is actually a tracking device.
This scenario is a common conspiracy theory with anti-vaxxers.
Healthcare experts and scientists worry that these light-hearted videos might actually contribute towards an anti-vaccine sentiment and general misinformation.
This is partly because the comments beneath the videos embrace vaccine scepticism.
Dr Noc, an immunologist, told Insider: "The creator of the video could be doing it completely as a joke and could be totally on board with taking a vaccine."
He continued: "But then it's very clear that when you look in the comment section, there's a huge group of people who see that and it's obvious that they've interpreted it as the vaccine is dangerous and that Bill Gates or the government is trying to inject a microchip in you, which is totally false."
Similarly, Dr Nicole Baldwin – a doctor – said:
I think it plants these seeds of doubt in anybody's head about what is in a vaccine. And that's a huge myth that has been perpetuated not only by TikTok but by other social media platforms.
TikTok has begun to remove some of these videos after initially just removing the comments under them.