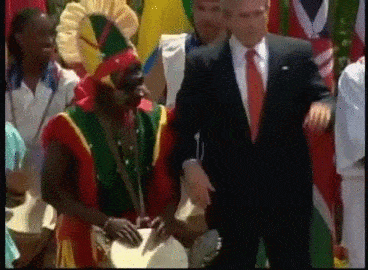 Argentinian president Cristina Fernandez de Kirchner (yes, that's Argentina's president in the white suit) channelled her inner George W Bush this weekend at a celebration of democracy in the country.
Kirchner, who has led the country since 2007, spent a stint in hospital recently following brain surgery but showed her ailment was behind her as she threw some shapes on the Plaza de Mayo in Buenos Aires to the song Asesino de Bombon.
Her performance continues an illustrious tradition among leading politicians...