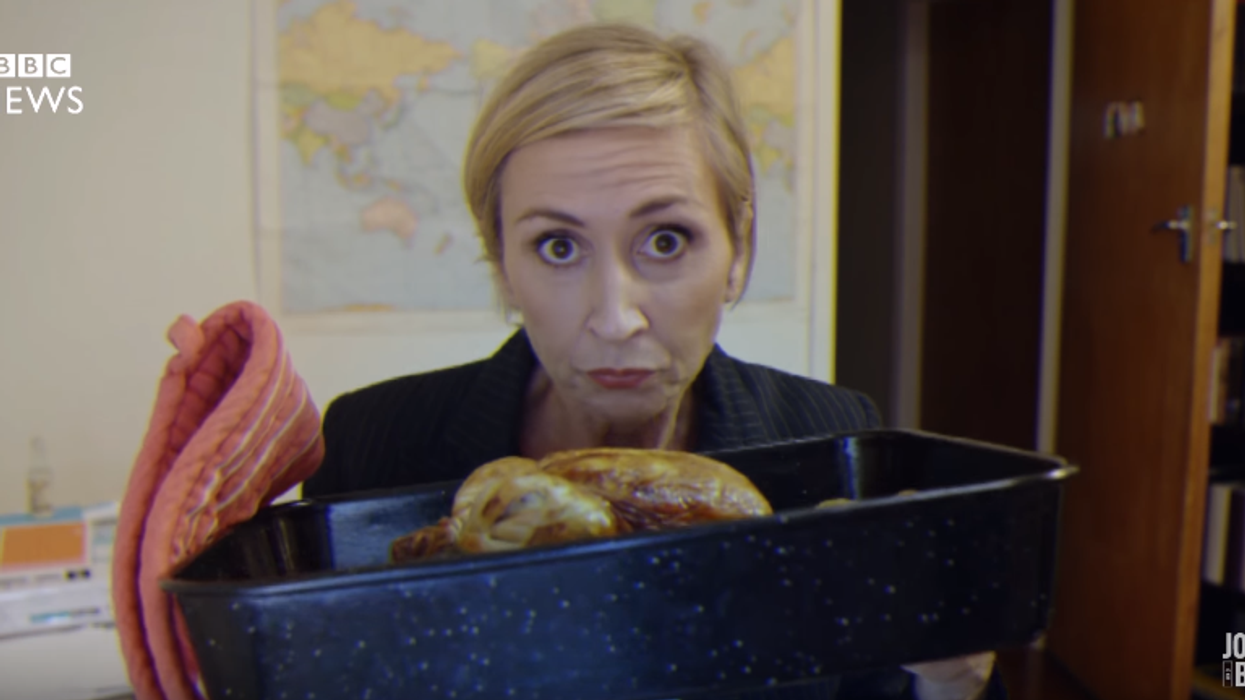 Jono and Ben / YouTube
We've talked about nothing else since thatBBC interview last week.
Robert Kelly was discussing South Korea live on the BBC when his children came into the room.
In a new parody video, we can now see what it would have looked like if it were a mother that had been in the hot seat.
The woman picks up her daughter when she walks in the room, and puts her on her knee. She has a bottle of milk and a toy ready for such an event.
She then picks up a baking tray of food, and a shirt, cleans the toilet, and helps a SWAT team prevent a bomb from exploding. All without missing a beat.
Then her husband comes in, flustered and saying he can't find his other sock.
It's brilliant.
Of course Robert and his amazing wife handled the situation in their own brilliant way.
More: Dad explains what was really going on during that viral interview
More: These kids brilliantly recreated that viral BBC interview