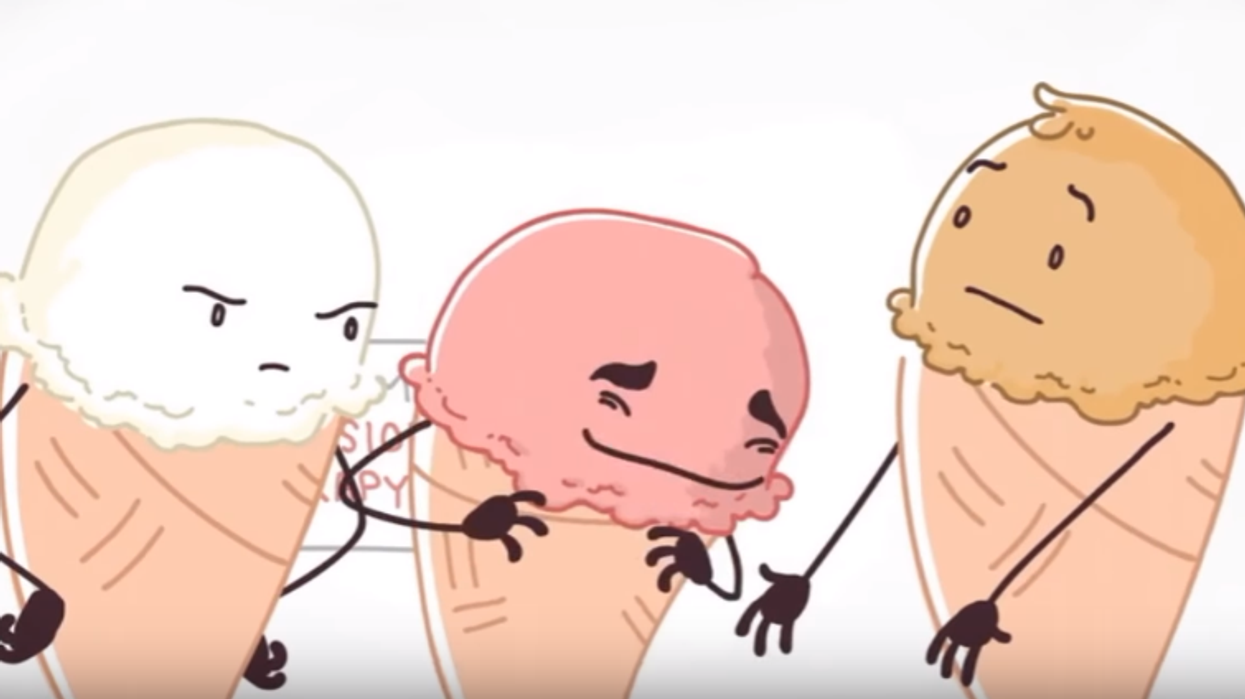 YouTube
On his new Netflix series, "Bill Nye Saves the World,"​ the enigmatic scientist uses a video about ice cream to demonstrate the craziness of so called gay 'conversion therapy'. Because when there's ice cream involved, even the most ignorant will listen.
We are enlightened by forward thinking, but not everyone sees it this way. There are lots of 'flavours' to sexuality, Nye explains.
In the video, titled "Ice cream conversion therapy," the vanilla ice cream says everyone else should be vanilla to, based on the "science of feelings".
"Everyone should pretend to be vanilla until they no longer have the urge not to be vanilla," it says.
Then mint chocolate chip comes in and explains it was late because it was busy being two things at once.
Nobody wants just one flavour of ice cream, it tells vanilla.
Then they all get in the bowl together, in some sort of metaphor for for life, we can assume.
Here's the video:
The whole episode in which the video clip features in great. How can you be sure? Because Breitbart hates it.
And the Conservative Tribune called it a 'sick Ice Cream orgy', which is pretty amusing.