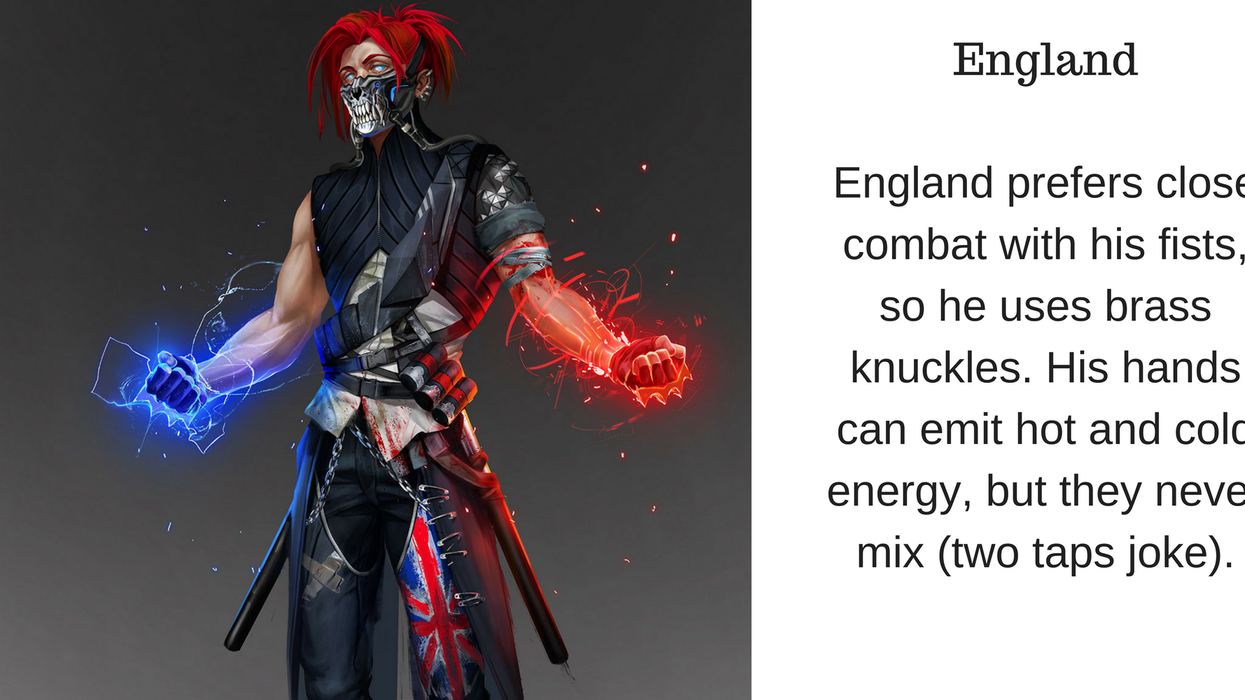 Anastasia Bulgakova
Anastasia Bulgakova is a Russian digital illustrator and she is behind these incredible works of art of countries as people.
She imagined the characters with some stereotypical attributes but also created an imaginative backstory, often drawing on the relationships between different countries in the real world.
Anastasia usually uses Photoshop to create her art and posts it to her page on Art Station.
The form of art she produces is similar to a kind of manga known as Hetalia - which was adapted from Japanese webcomic Hetalia: Axis Powers
She wrote on her page: