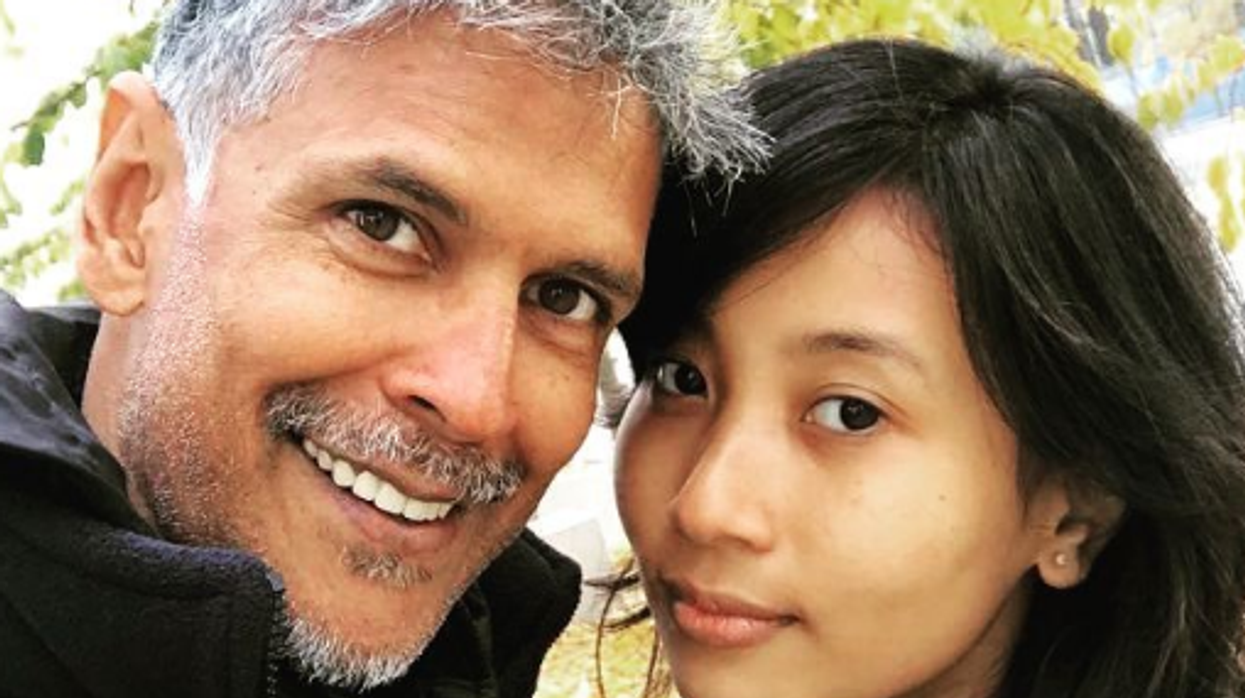 Instagram / @milindrunning
Age might just be a number, but are some relationship age-gaps too wide to be done away with a sweet saying?
The internet is divided over 52-year-old Indian actor Milind Soman's relationship with flight attendant Ankita Konwar, whose age the media have pegged at everything from 18 to 23.
Not that Soman seems to care, posting multiple selfies with his girlfriend of four months on Instagram.
But behind the smiling selfies, an argument is raging on social media.
Some see a power imbalance, with age, fame and gender tipping the scales.
Others think that Konwar's decision should not be questioned as a consenting adult.