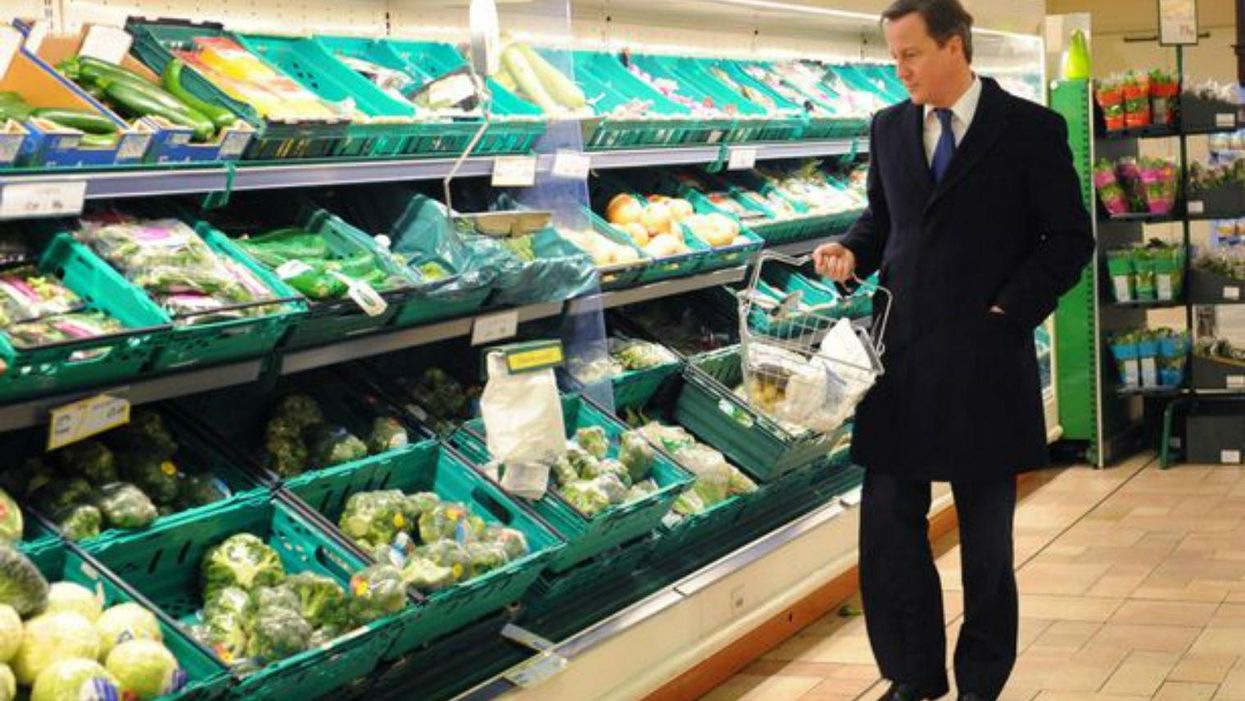 Today's Brexit headline (stay with us, we promise it's worth it): leaving the EU will make grocery shopping more expensive.
Prime minister David Cameron took to the pages of The Sun on Sunday to warn voters that a family's annual food, clothes and shoe shopping bill would rise by £220 in the event that we decide to leave the EU in next month's referendum.
Citing Treasury analysis, the PM wrote:
Are these price hikes really worth it? Are we really going to make hard-working families, especially those who already feel stressed as the end of every month approaches, take this kind of hit?

The evidence is clear - leaving the EU carries serious risks to your job, to your wages, to the economic security that families rightly prize above all else.

And as we show today, it would hit you in the wallet and at the checkout, too.
That's all fair enough, we suppose. But the story was accompanied by a picture of a rather bemused and robotic looking Cameron with a full shopping trolley.
And since we all know our Eton and Oxford educated prime minister is not sure of the price of a loaf of bread or pint of milk, the jokes came rolling in:
To make matters worse, the PM spent a few hours on Sunday morning at an Asda with Harriet Harman (we know, we never expected to read those words either) to drive the point home:
Picture: PA
But he appeared to need some help with cooked meats.
Picture: PA
And the fruit and veg aisles just perplexed him.
#Sadnessinhiseyes.
Top marks for effort, Dave. You tried.