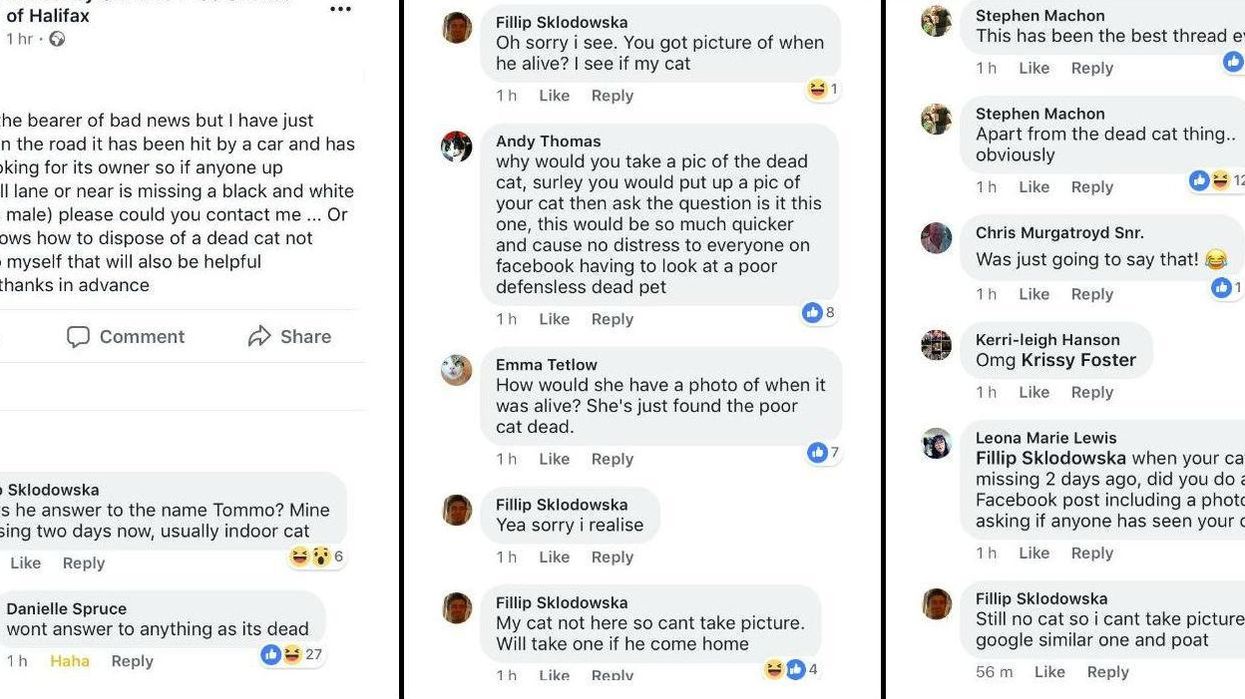 Facebook/50 Shades of Halifax screengrab
A bizarre exchange on Facebook between a resident who found a dead cat and a man has been making the rounds online.
It all began when Kimberley Griffiths, a resident of Halifax, Yorkshire posted on a local Facebook page called 50 Shades of Halifax.
She found a dead cat on the road. It had been hit by a car, and she wanted to know if there was a resident who was missing a cat.
A distressing situation, to be sure, and Filip Sklodowska was the first to respond, and asked if the cat responded to Tommo.
Another person quickly answered him – the cat wasn't answering to anything, as it was dead.
It only got stranger...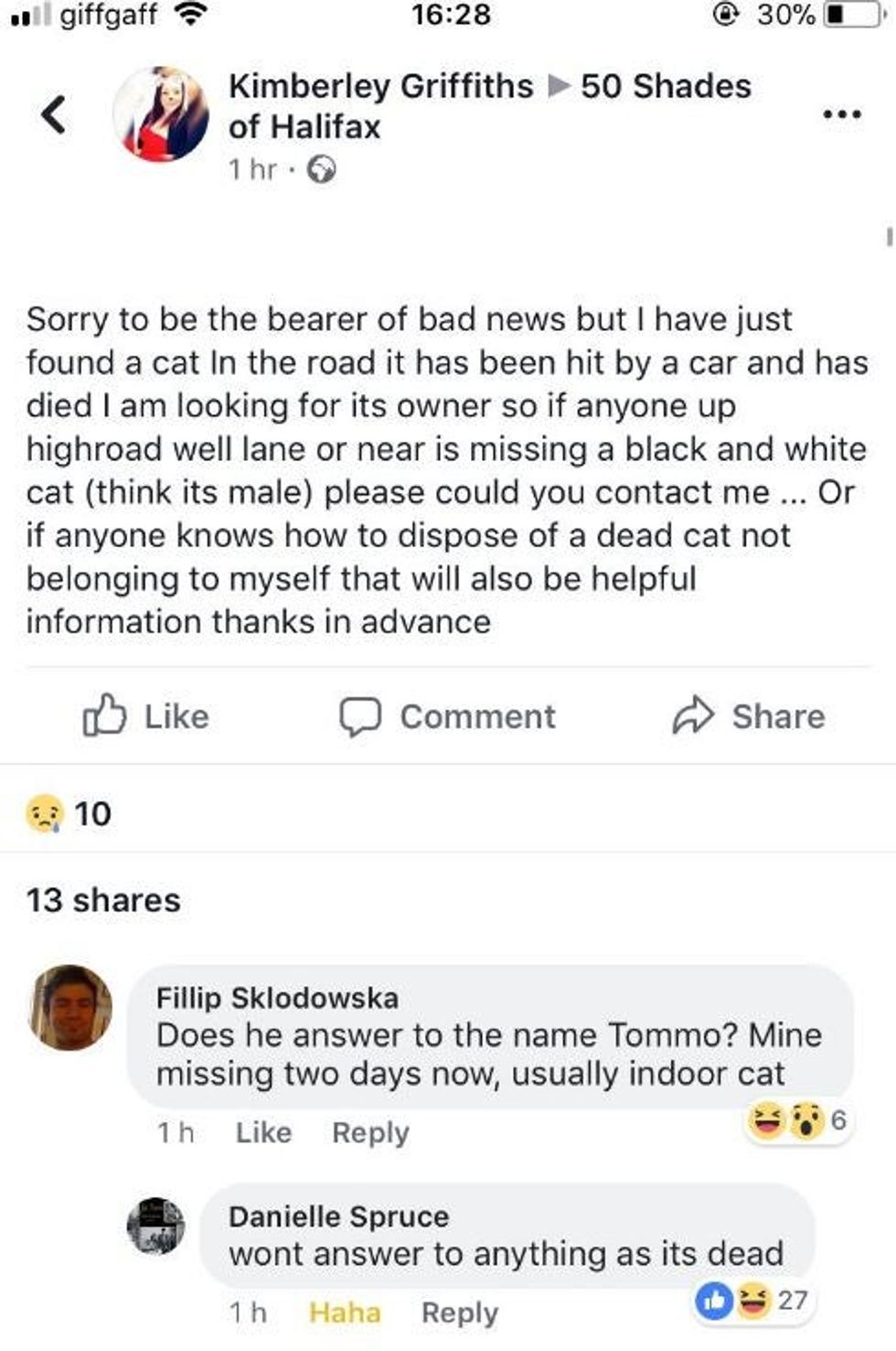 Picture: Facebook screengrab
Filip continued by asking for a picture of the cat from when it was alive...
Right.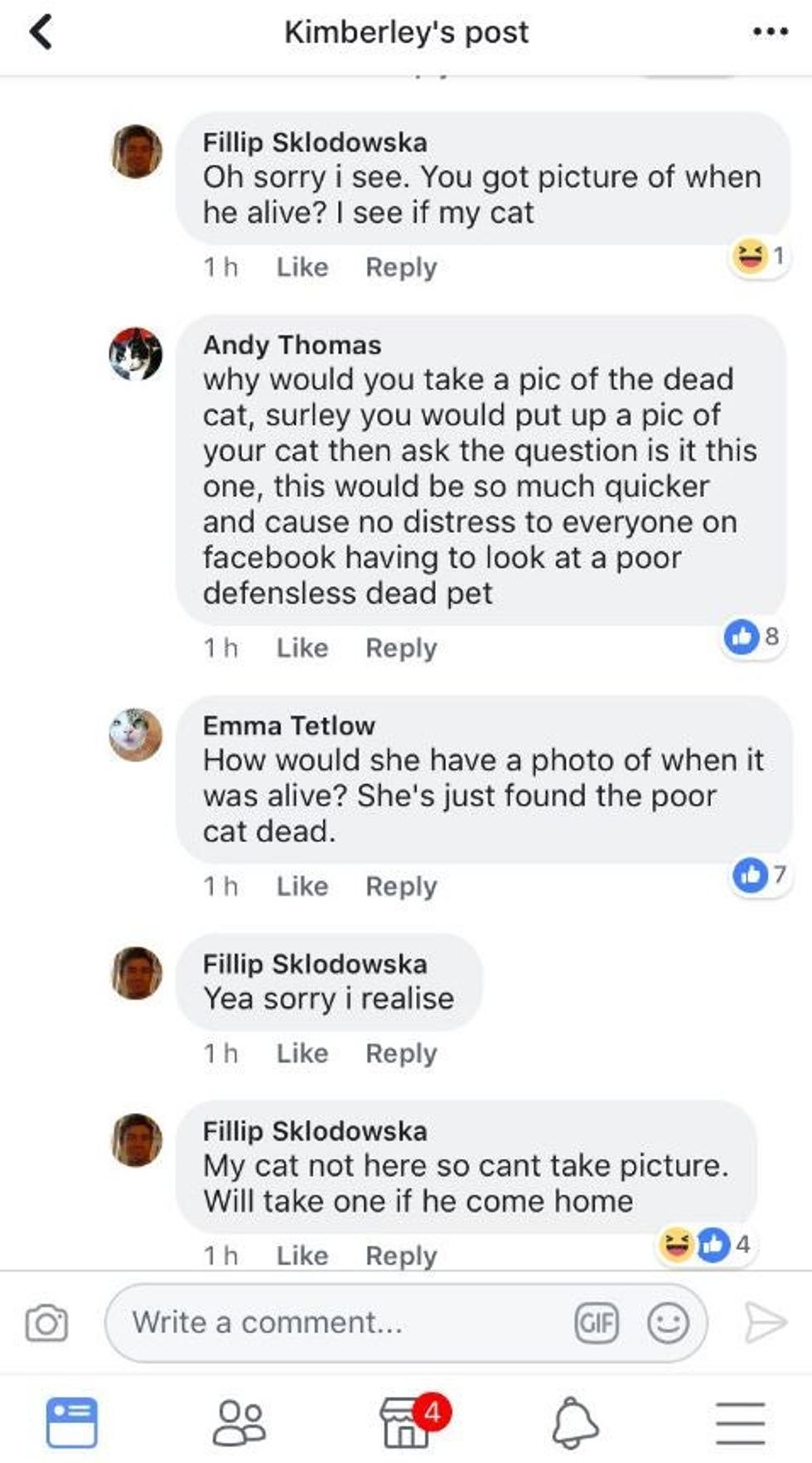 Picture: Facebook screengrab
At this point, people were getting a little bit suspicious of Filip.
And then he said he'll send a photo of what his cat looked like...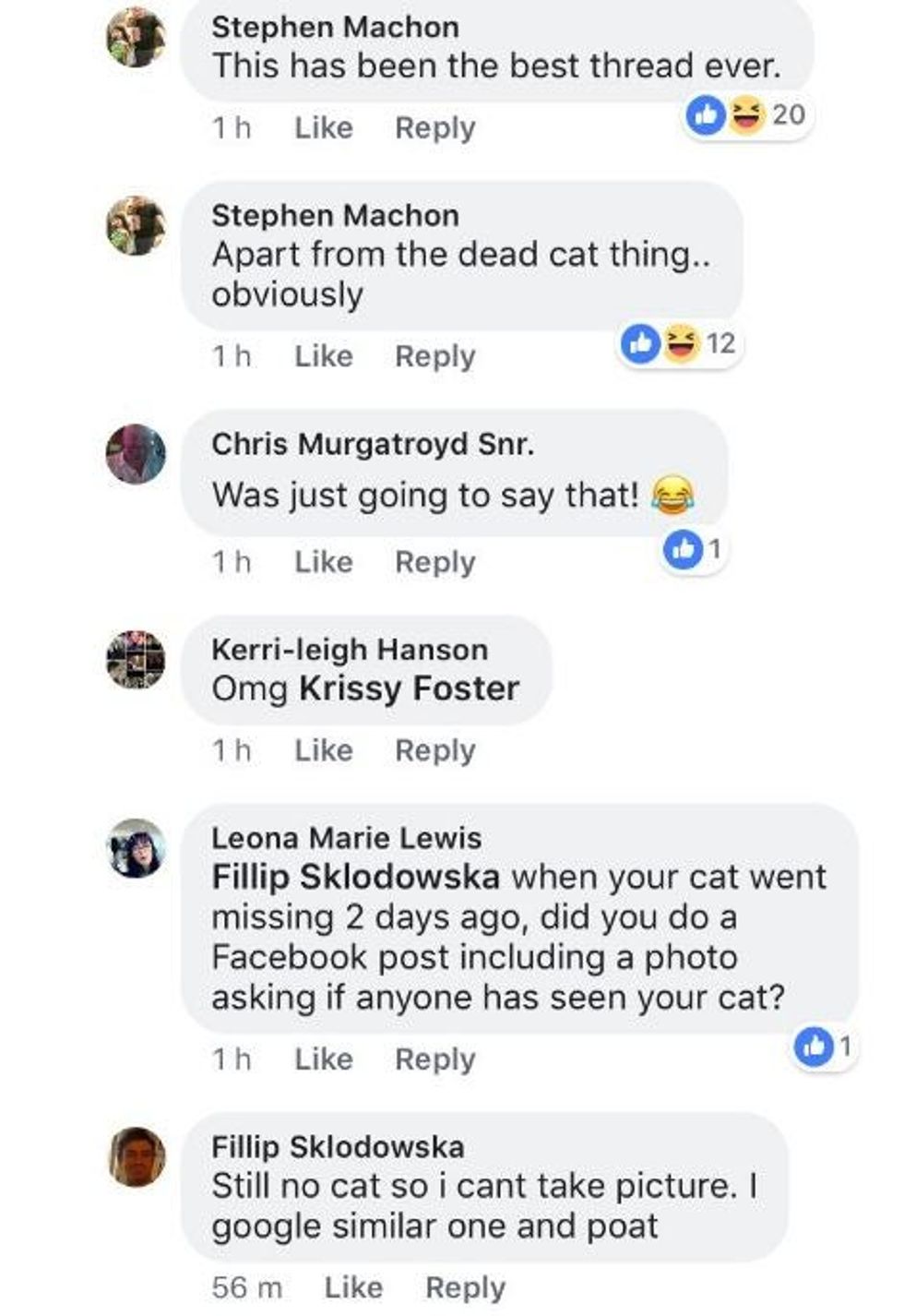 Facebook screengrab
...And sent the following: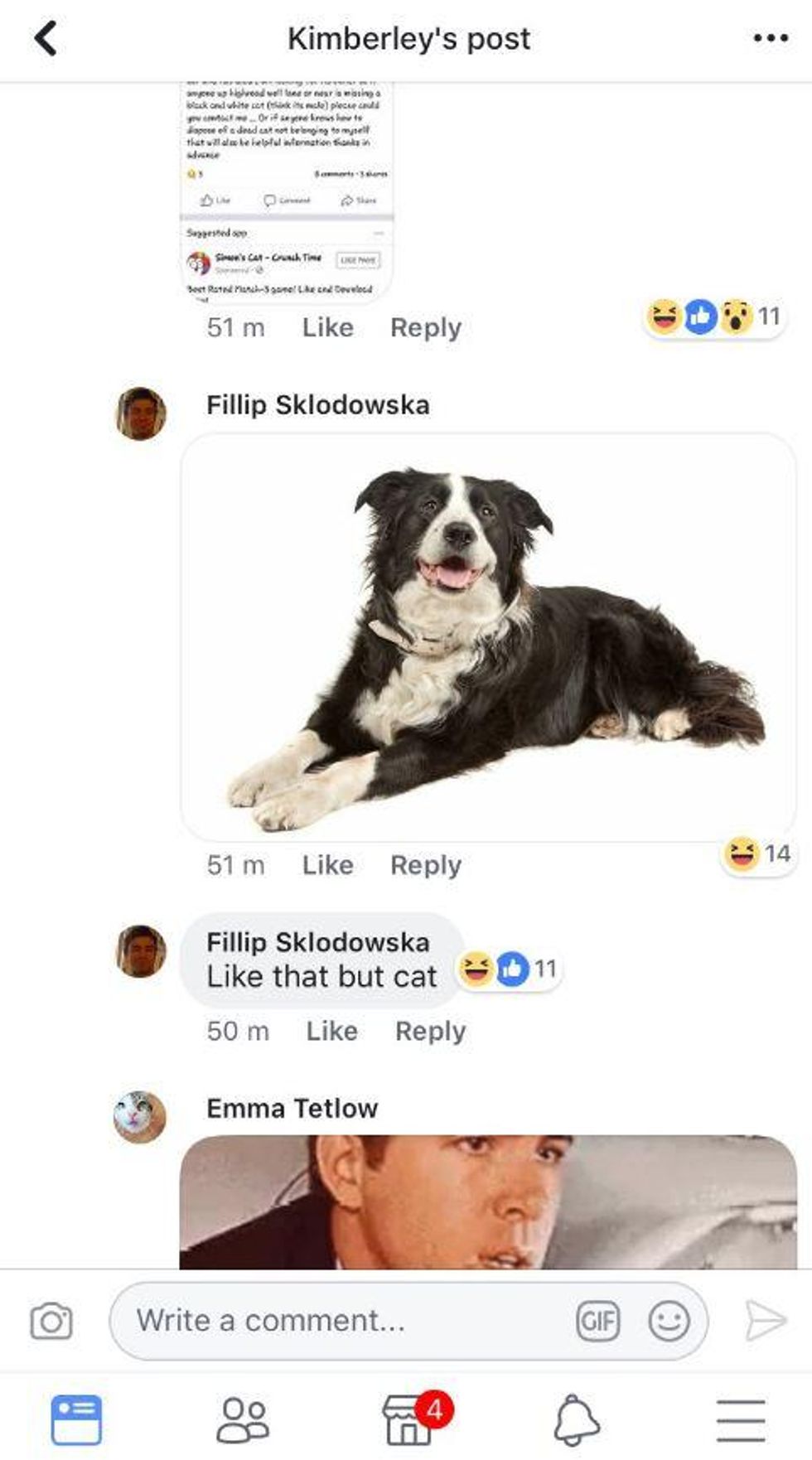 Picture: Facebook screengrab 
What?
Though tragedy struck Halifax with a dead cat, its residents appear to still be able to see the brighter side.
Twitter users found the lighter side of things too, and the Facebook thread was shared thousands of times.
More: Man goes viral after rescuing seagull - which then attacked him
More: Teacher blaming 'disrespectful' kids and parents goes viral