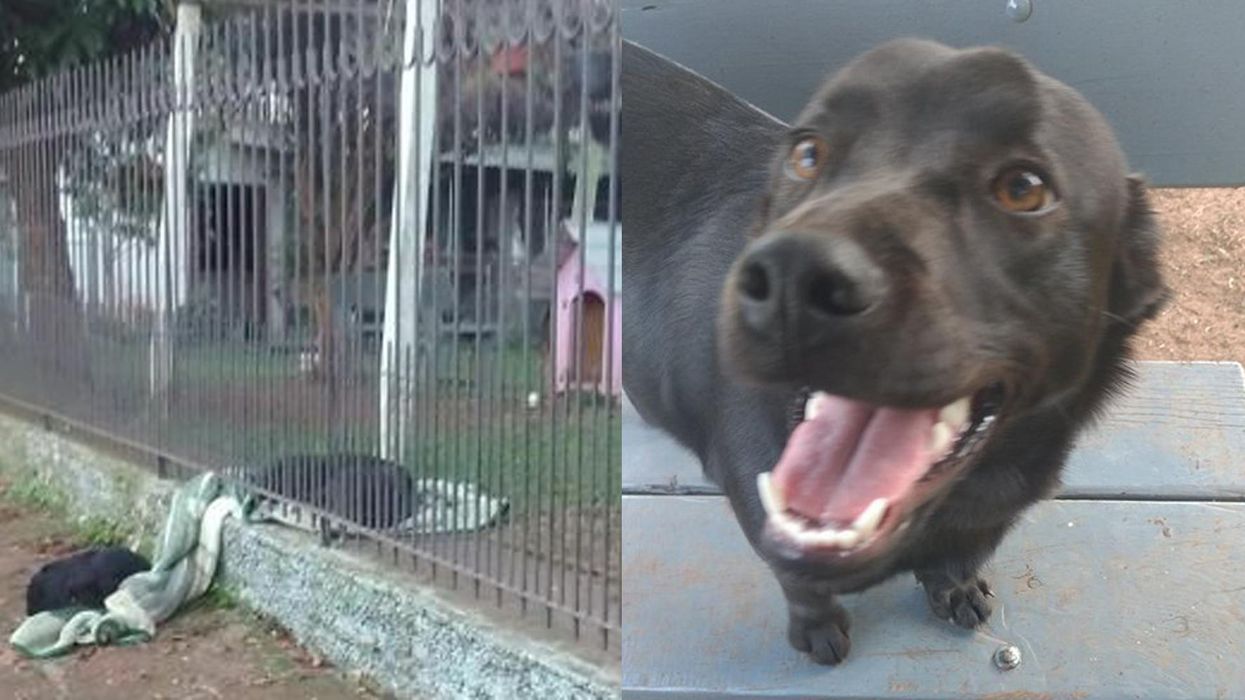 suelen.schaumloeffel / Facebook
Dogs are the best right? Of course there are. This has been proven countless times thanks to the internet's endless archive of cute, adorable and exceedingly considerate pups.
However, if you're still in need of a little more persuasion I present rescue puppy Lana.
8 month-old Lana was rescued from the streets of Brazil and has been enjoying her new home with Suelen Schaumloeffel.
It's been a bit cold during the evenings there, and Schaumloeffel took a blanket to the outdoor doghouse where Lana sleeps to make sure she was warm enough.
However, unknown to Schaumloeffel, when Lana saw another homeless dog on the other side of the fence, she dragged her new blanket out to share the warmth with the stray.
When Schaumloeffel's fiance stepped out the next morning, he had found the blanket dragged half under the barrier and both dogs fast asleep.
Picture: Facebook
She told The Dodo:
I thought, 'How beautiful what she did for her friend,'"

My best four-legged friend reminded me of something so important: generosity!

She is the nicest little dog I've ever met. We forget sometimes the difference we can make in someone's life. She reminded me of this.
The pair haven't been able to approach the homeless dog yet, it's still a little too frightened, but they are leaving food and water out for it.
Incredible.