Pablo Martinez Monsivais/AP Photo
A haunted eighteenth century mansion, built by slaves, and the site of high crimes, plots, and kill orders.
What better setting for Halloween than the White House?
Picture: BRENDAN SMIALOWSKI/AFP/Getty Images
Presidents have traditionally celebrated the holiday by inviting children to the most famous seat of power in the world.
President Obama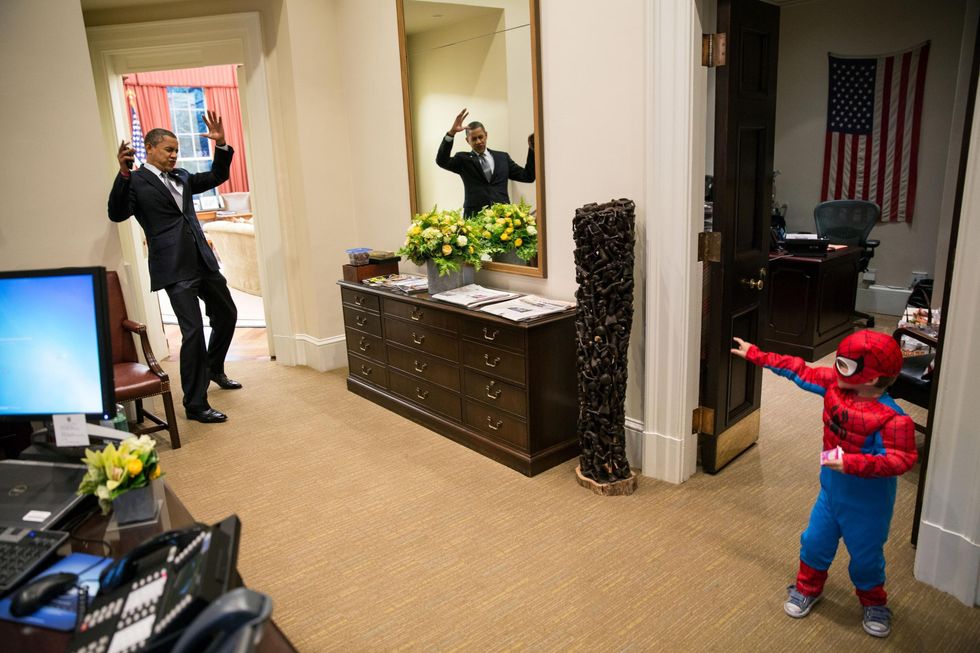 President Barack Obama and 3-year-old Nicholas Tamarin, (aka Spider-Man) outside the Oval Office on October 26, 2012.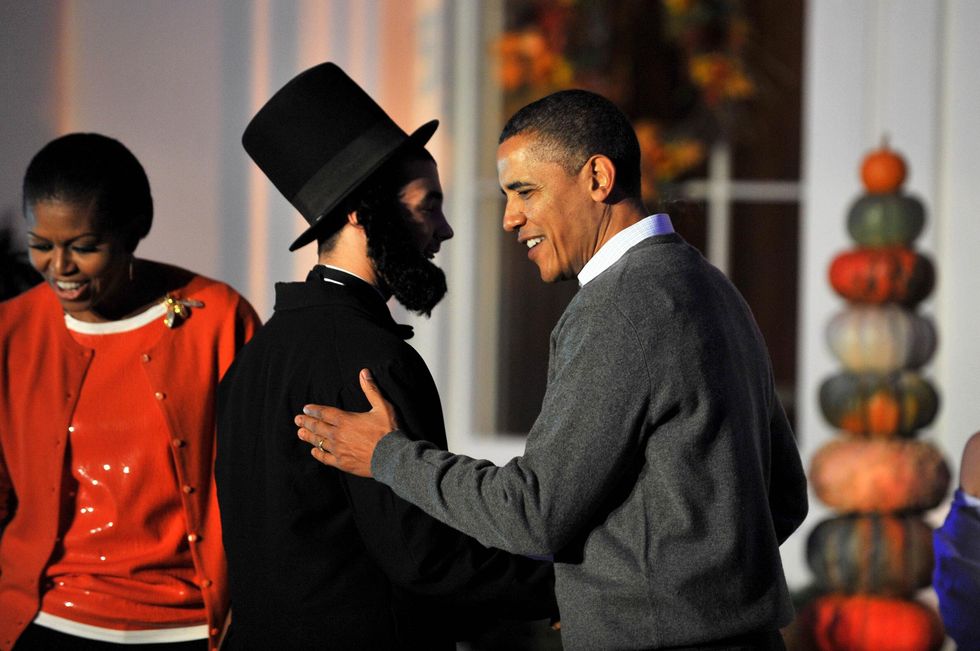 An amazing President to President conference took place in 2010 between Presidents Lincoln and Obama. (Picture: TIM SLOAN/AFP/Getty Images)
In 2008 First Lady Michelle donned cat ears and leopard print to greet over 2000 trick-or-treaters from local schools (Picture: JEWEL SAMAD/AFP/Getty Images)
President G.W Bush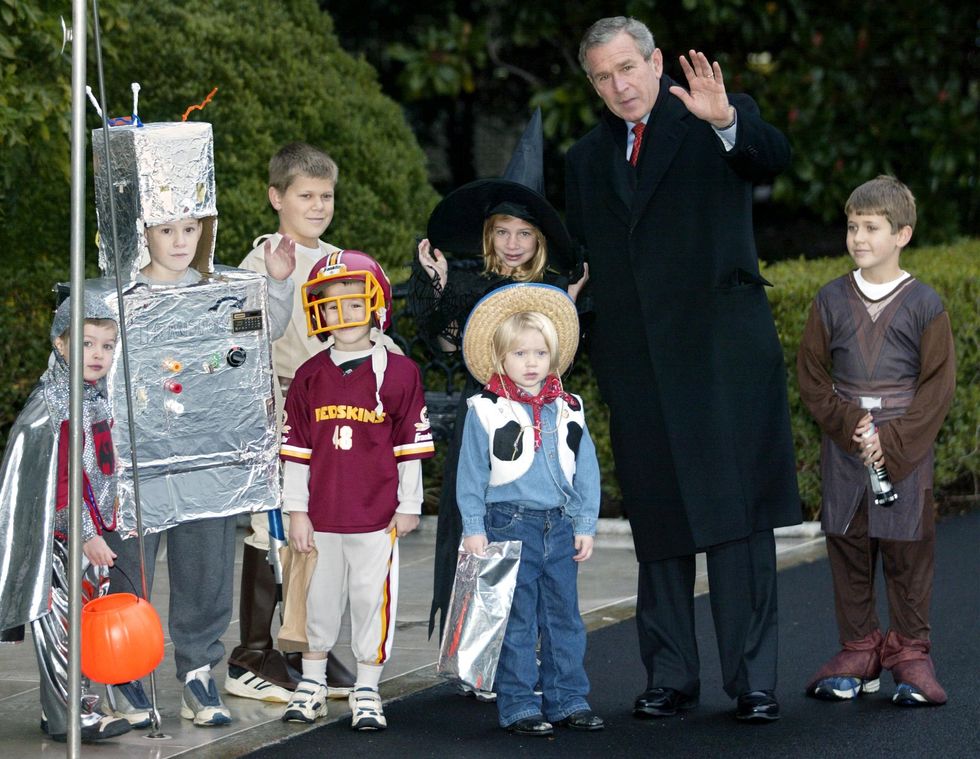 President George W. Bush waves with local children on the White House lawn, 31 October 2002. (Picture: AFP/Getty Images)
On Saturday, President Trump invited the children of members of the White House Press Corps into the Oval Office.
During this time, he reportedly told them about what bad media coverage he receives.
Is that another Republican Senator using their retirement to take pot shots at the President? No Melania, that's a different kind of Dinosaur. (Picture: Chip Somodevilla/Getty Images)
Picture: EPA/Chris Kleponis / POOL)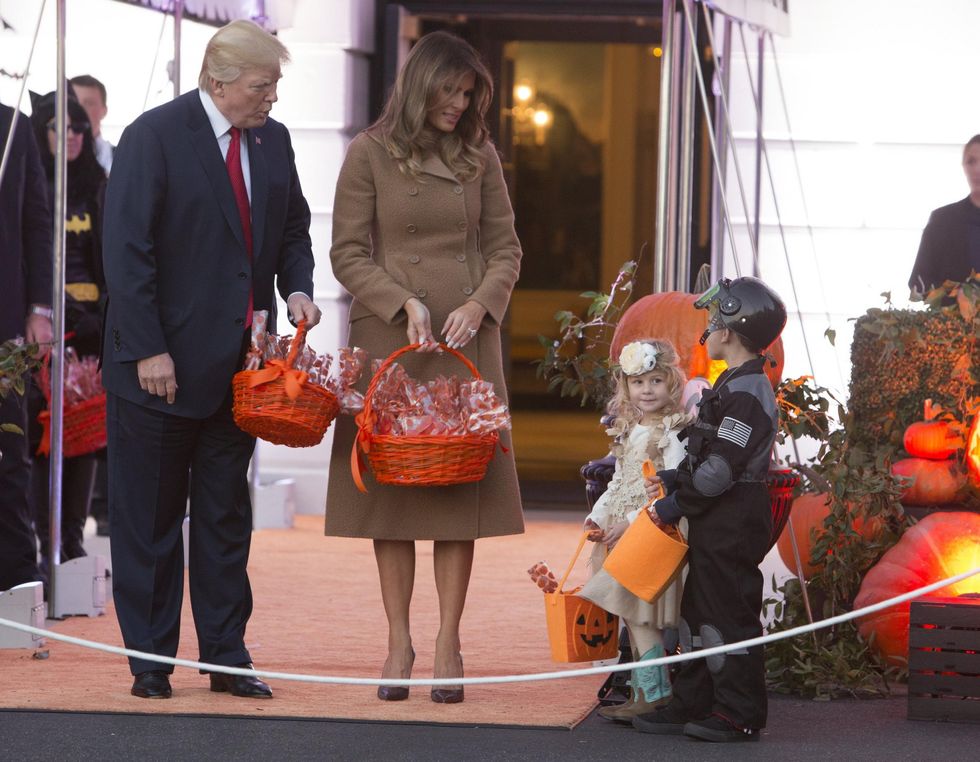 Thank God you're here. The Alt-Left were about to come charging. (Picture: EPA/Chris Kleponis / POOL)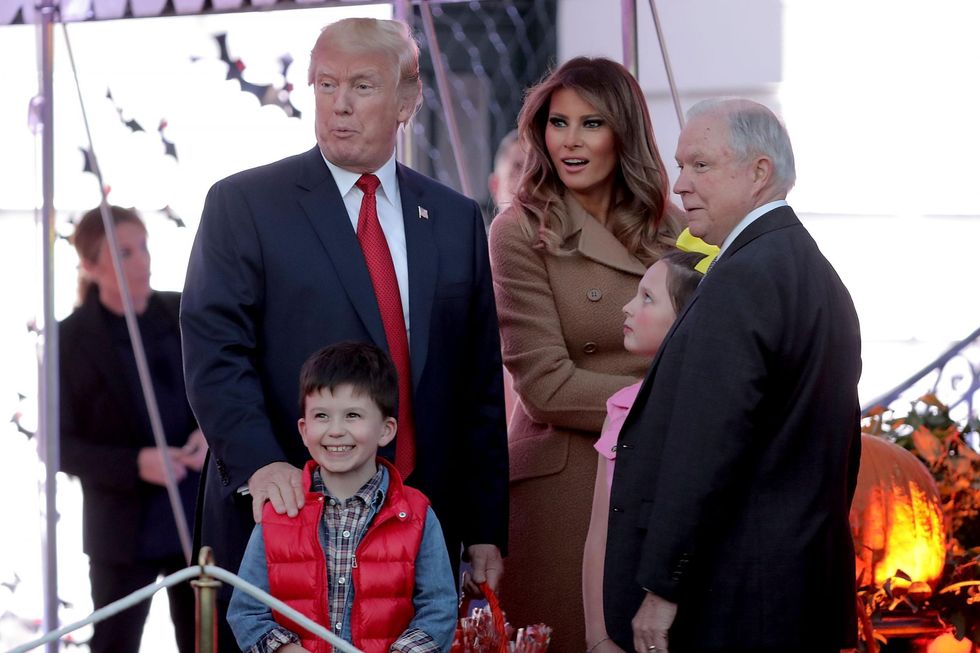 Ghost of Attorneys-General present (and perhaps even 'past') Jeff Sessions. Picture:
Picture: KAMMNICHOLAS KAMM/AFP/Getty Images
For some guests, the occasion was a chance to score political points for the President.
One guest (below) came as a tomb stone, commemorating the end of 'The Swamp' on election day 2016.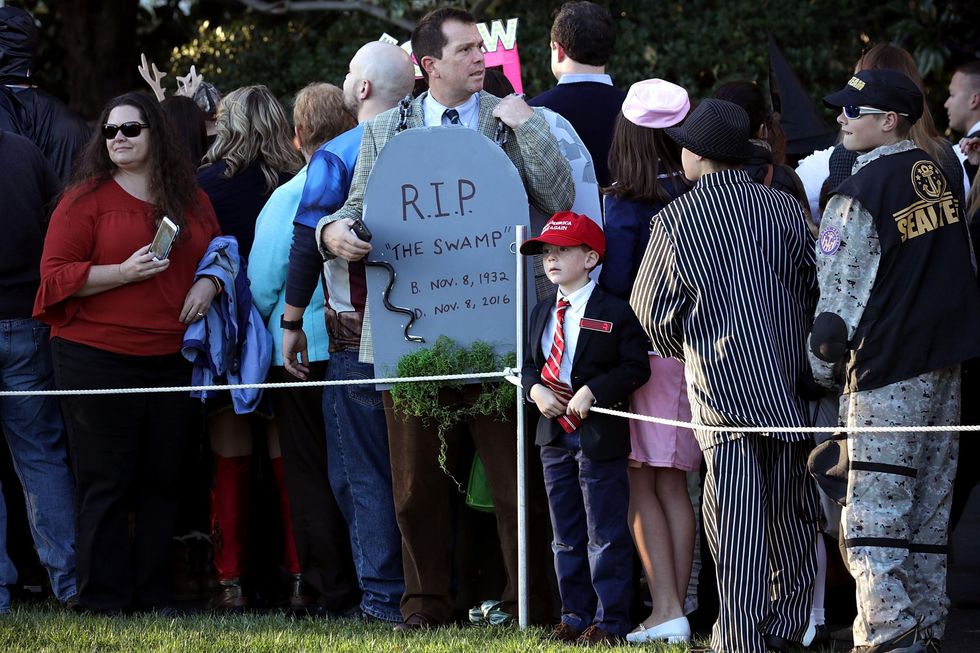 Picture: Chip Somodevilla/Getty Images
For 2017, even the founding Fathers made an appearance.
Picture: Carlos Barria/Reuters
One costume in particular caught the attention of the First Lady's Instagram account.