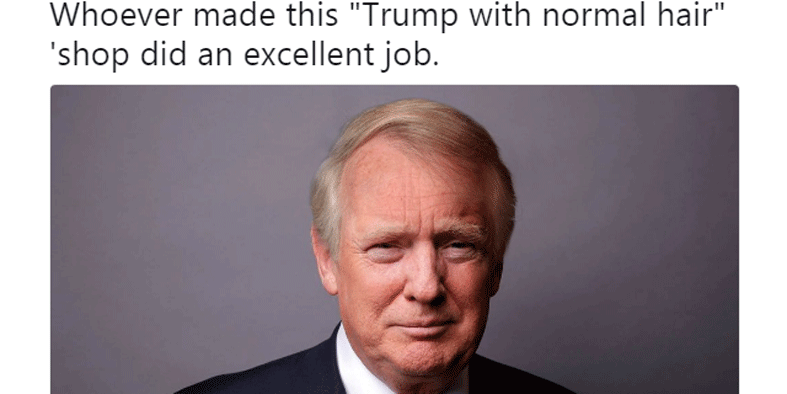 Twitter / @mattstaggs
Trump with normal hair is even harder to imagine than the President taking a break from Twitter.
Thankfully, someone out there has formidable Photoshopping skills and a tolerance for zooming in and out on Trump's face for ages.
Whoever made this "Trump with normal hair" 'shop did an excellent job. https://t.co/SDfOodYqzz

— Matt Staggs (@Matt Staggs) 1510014297
The edited photo shows Trump with a far more average hairline and normal hair texture.
Many have attempted to tame Trump's unique look in the past.
And last year someone on Twitter removed Trump's fake tan.
It was very disturbing.
I wanted to see what he would look like without the fake tan and now I want my mom. https://t.co/ZMLUTaHOxR

— Jen Lewis (@Jen Lewis) 1459806881
Maybe it's best just to leave Trump's appearance alone.