MANDEL NGAN / Staff
In 2005, America experienced one of the deadliest tropical cyclones in its history.
Hurricane Katrina caused catastrophic devastation and destruction along the Gulf coast, from central Florida to Texas, and 1,833 people sadly lost their lives.
One fact that we should all be able to agree on is that Barack Obama was not president at the time. During the Hurricane and clean-up President George W. Bush was in the White House.
Here he is comforting Kim and Bronwynne Bassier on the street where their destroyed home used to be.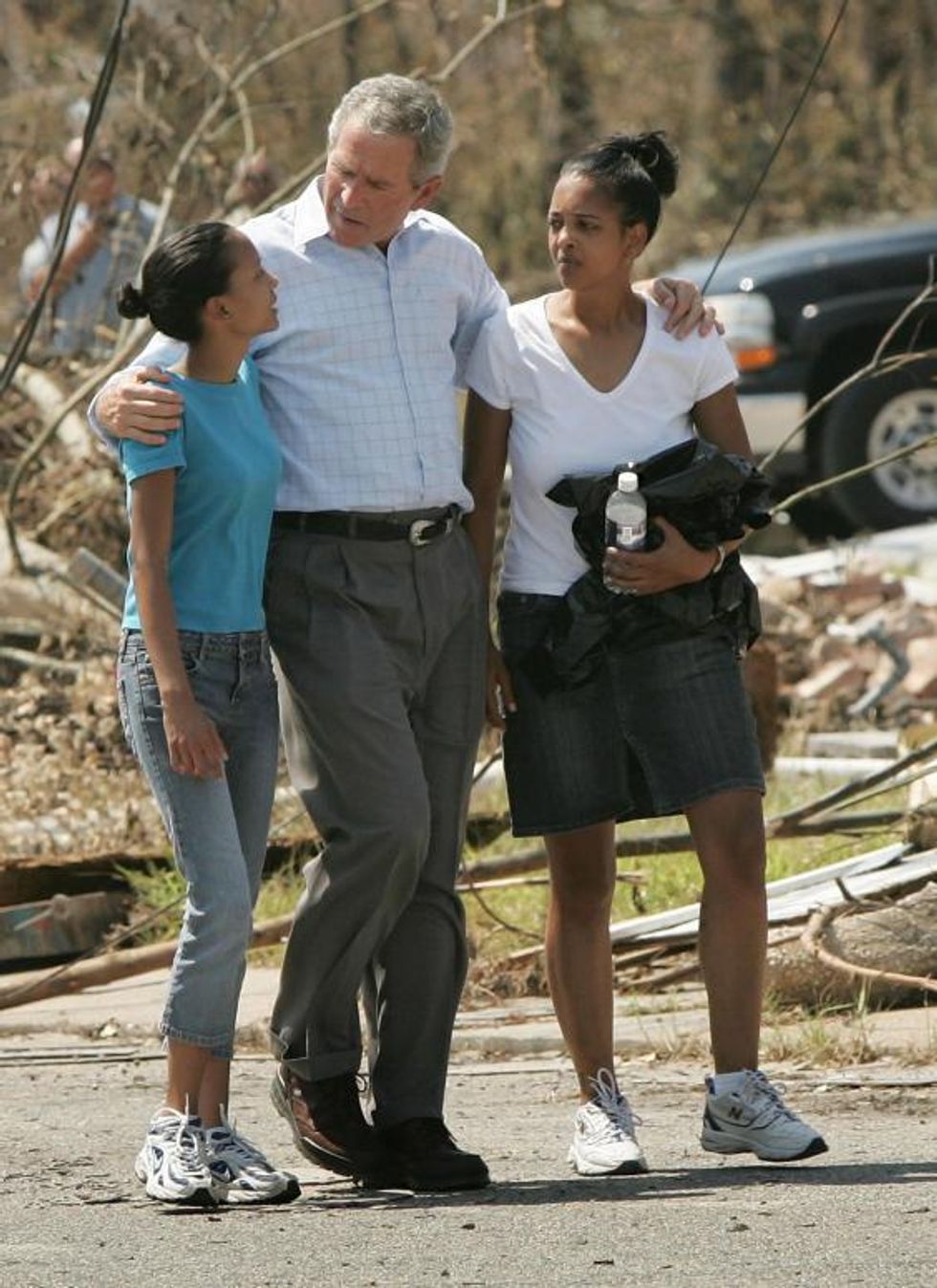 Picture: Win McNamee/Getty Images
12 years on from the horrific storm, people are a little confused about that fact.
Or, in other words:
Really, it's true:
People also said Obama was too busy playing golf...
When in fact, the then-senator was helping refugees:
People are baffled, for good reason: