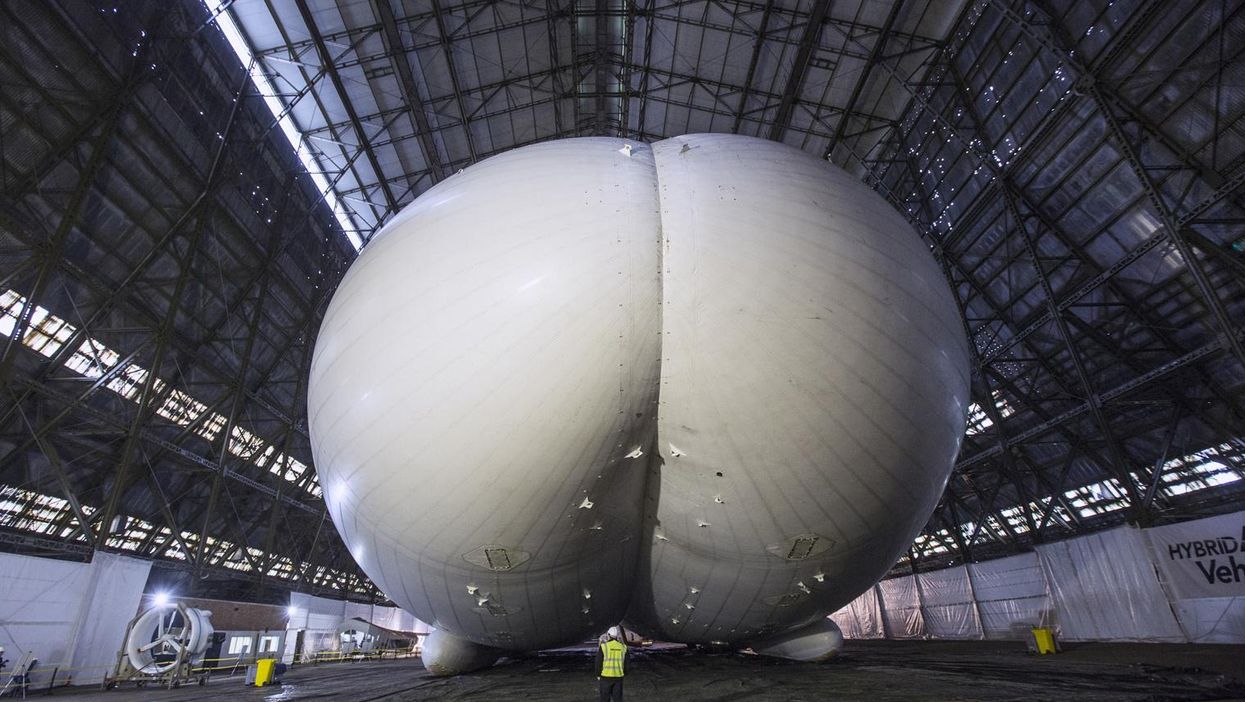 The world's biggest aircraft will be tested over the UK over the course of the following month.
The Airliner 10 is the length of a football pitch and is a mix between a plane, an airship and a helicopter.
It was named after its ability to carry 10 tonnes, it measures 92 metres and can carry 50 people and reach a top speed of 91mph despite being 43m wide and 26m tall.
It can stay airborne for three weeks unmanned and can operate in extreme temperatures, making it a possible search and rescue operation vehicle.
It is usually featured in stories regarding construction and testing developments with images like the above photo, taken on 28 February 2014.
As a result social media reacts to the latest developments on the craft exactly as you'd predict:
Thank god it wasn't made in a different colour.
Original picture: Oli Scarff/Getty Images
The first test flight for the craft will take place in March.
Chris Daniels, head of partnerships at Hybrid Air Vehicles, told the Independent:
During the flight-test programme… we're limited because it's a prototype aircraft. Because it's under flight-testing conditions, we cannot take passengers.

It will probably be the second aircraft we make that will be a passenger variant. We've had a lot of interest in operators looking at luxury tourism and safaris and various sorts of leisure flying. We think that will be an amazing experience – slow-flight, floor-to-ceiling windows, just being able to watch what's going on.