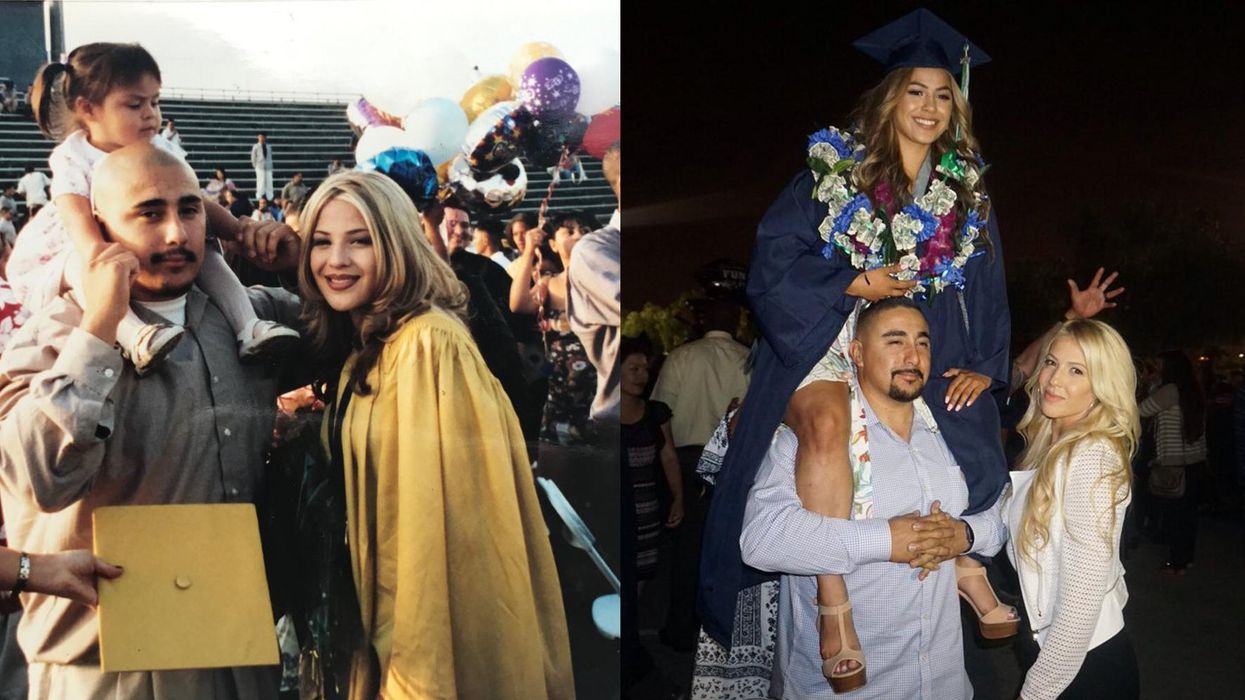 @123alwayssmilen / Madeleine
We don't all get the chance to age gracefully, but Madeleine Tarin's Mom and Dad are two of the lucky ones.
The 18-year-old recreated a picture from her mother's high school graduation during her own graduation - 17 years later, and her parents look practically the same.
Both of Madeline's parents were teenagers when she was born.
They were judged for having a child so young but they remained together, got a great house and the family grew.
Tarin shared the images on Twitter which quickly went viral.
She also explained her story on Facebook.
People are struggling to process how great her parents look.
Everyone was super happy for them all.
Like her mother, Madeline will be attending University later this year on an athletic and academic scholarship to play Division 1 soccer.