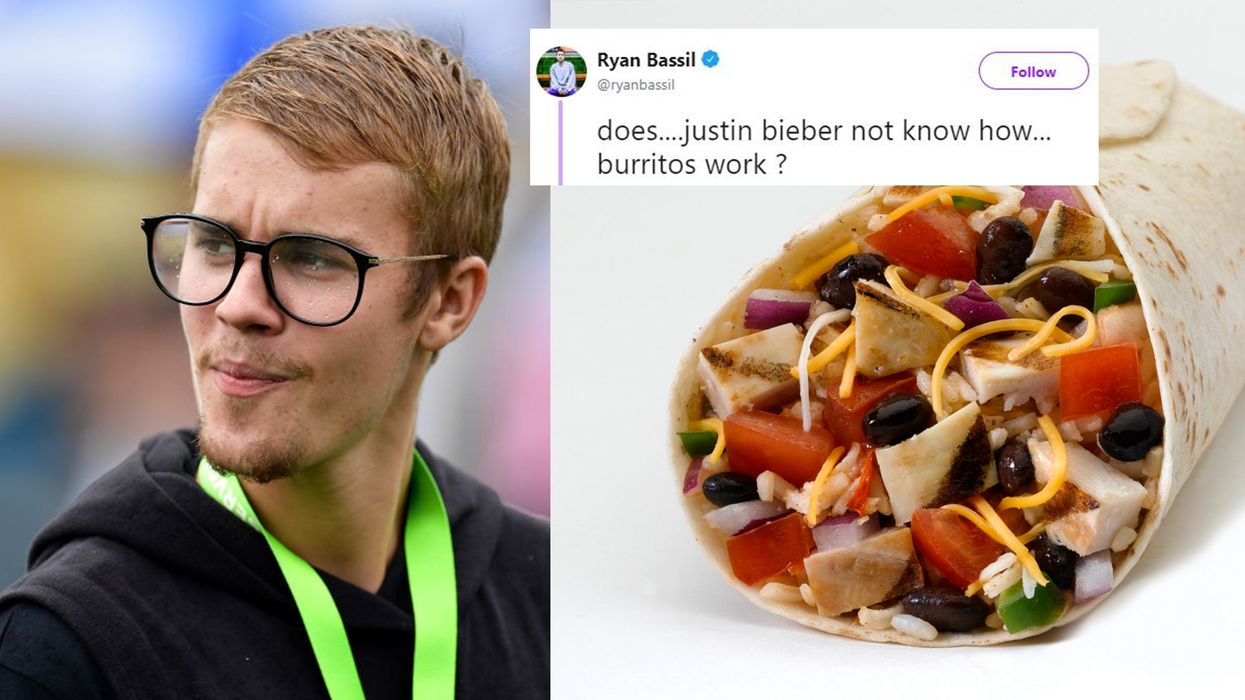 Stuart Franklin/Getty Images/iStock/Twitter
Justin Bieber has done a lot of things to upset people, including getting really bad tattoos and telling people not to take photos of him. But people think he's gone too far this time.
In the midst of a chaotic week, when he and his new wife Hailey Baldwin were seen arguing in public with her father, Bieber sat down on a park bench and ate a burrito.
However, the way he chose to eat the burrito has caused some hysteria online. 'What do you mean?' We hear you ask. Well, take a look at this picture.
Now, we aren't aware of any instructions on how to eat burritos but, if you were to ask us, this doesn't seem right at all. He's going to drop his fillings everywhere and make a right mess.
Others seem to agree.
People then started to come to the Canadian pop star's defence.
While we would love to delve into burrito based dining etiquette, there's a bigger story here. Some might even say a conspiracy theory.
Avid Beliebers began conducting their own investigative research into the picture and are convinced that it isn't the singer.
Delishthen conducted their own investigative report into 'The Great Justin Bieber Sideways Burrito Incident of 2018' and concluded that this isn't the 24-year-old as he's never worn this outfit.
Journalist Tess Koman writes:
 Also, per the extremely talented photo editors in this building, it turns out Justin has never been photographed in this outfit before.

Also also, Google Images recognises the picture you see below as 'sitting'.  Not as 'Justin Bieber'.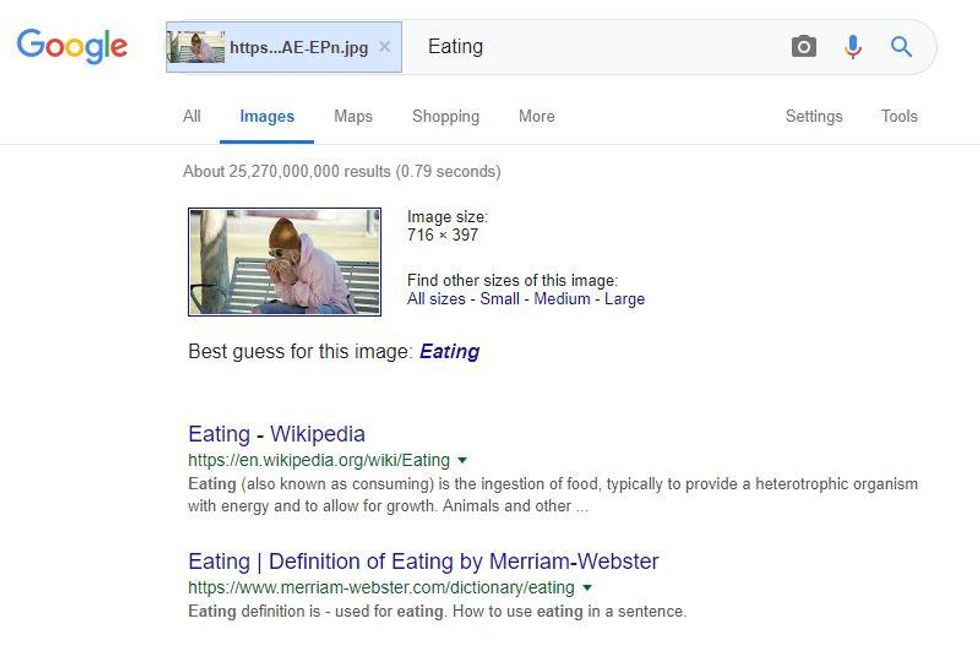 Picture: Google
As Koman points out in her article, the picture originally surfaced on the subreddit r/midlyinfuriating but has since been pulled.
So, there you go, Justin Bieber, never ate a burrito like a heathen and the internet went gaga over a picture which wasn't even real (something that literally happens every day).
At least Bieber is continuing to spread the love, burrito conspiracy or no burrito conspiracy.
HT Daily Dot