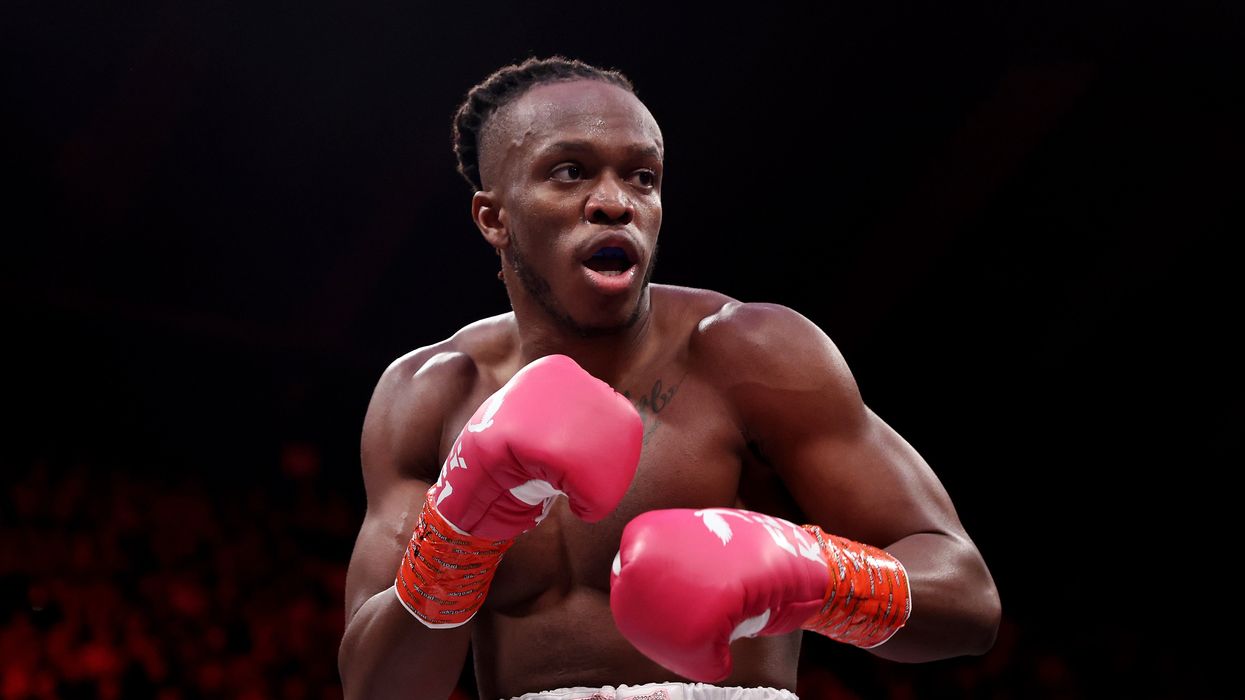 Julian Finney/Getty Images
The manager of popular YouTuber KSI has claimed the star rejected over $300 million in sponsorships and brand deals.
In an episode of True Geordie 's podcast on 8 October, manager and Misfits president Mams Taylor lifted the lid on the staggering amount KSI (real name Olajide 'JJ' Olatunji) turned down.
"JJ and I have rejected maybe 300 plus million dollars since we started working together," Taylor, who started working with the YouTuber in 2018, alleged.
He suggested that the offers "didn't align with making [KSI] happy," or were too demanding.
The Man Behind KSI's Empire, Misfits Boxing & Prime Hydration www.youtube.com
KSI is set to go head-to-head with Tommy Fury on Saturday 14 October, as the pair make last-minute preparations ahead of the fight.
August's press conference already got the hotly anticipated match off to a heated start when John Fury flipped over tables in anger.
The pair will take to the ring before KSI's rival-turned-business-partner Logan Paul takes on Dillon Danis for the main event.
In recent months, Danis has caused controversy when he harshly hit out at Paul's fiancee, Nina Adgal, on social media. He targeted Adgal with misogynistic trolling including old footage from her Snapchat and photos with previous partners.
Subsequently, she filed a lawsuit seeking damages of £120,000 and has requested that the judge ban Danis from posting more sexually explicit images that could damage her reputation.
The fight will take place at Manchester's AO Arena from 7pm GMT. It will also be available to stream on DAZN .
Sign up for our free Indy100 weekly newsletter

Have your say in our news democracy. Click the upvote icon at the top of the page to help raise this article through the indy100 rankings.