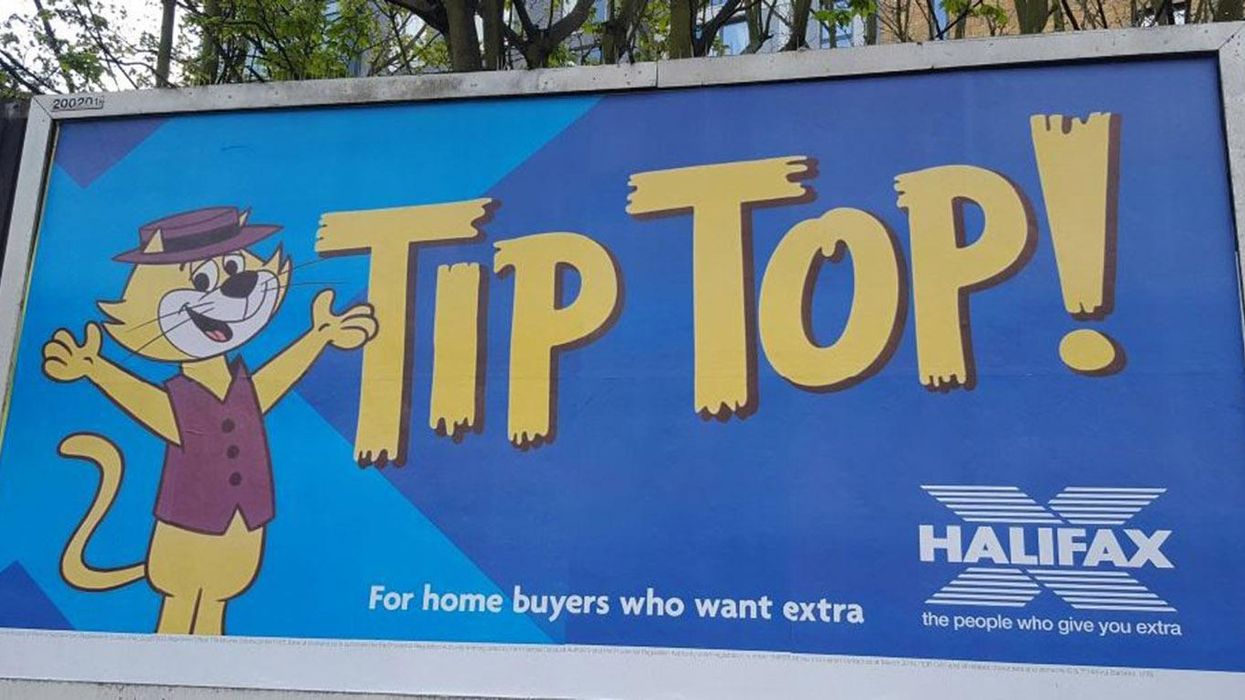 Halifax has a new mortgage advert featuring one of the UK's most beloved cartoon characters.
The advert shows Top Cat walking into a branch and trying to con his way into a mortgage, as per the cartoon's trope.
Halifax staff start his application, because they're lovely - so the advert goes.
Watch it below:
However, there's a problem with the campaign surrounding it if you haven't watched the broadcast, as Twitter users are pointing out.
While Ricky, the photographer of the most frequently cited image, thinks the advert has got lots of people talking and therefore works...
...some people have reservations about how clear the message is:
Some are questioning Halifax's screening procedures:
And now we have a new sub-prime mortgage lending crisis:
Others are simply disappointed in Top Cat:
To be fair Top Cat doesn't care for two reasons - the first being he got a new house out of it...
Picture: Halifax/YouTube/Screengrab
...the second being he's fictional.
A spokesperson for Halifax told indy100:
We did a lot of research with customers and colleagues exploring the use of lots of different characters. Top Cat was the standout favourite with both groups.

Warner Bros. Consumer Products were really open to us using him in our campaign. Customers and colleagues loved the humour of using Top Cat and his gang and in a serious category dominated by 'slice of life' advertising, the introduction of characters from popular culture sets us apart from others. We're looking at other characters to feature in future advertising.

No other bank could run this campaign. It reflects our personality and is a real celebration of how our friendly and down to earth colleagues support everyone – showing Halifax as the uniquely human face of banking.
Right.