Jamie Stokes / Facebook
There's no shame in having one too many glasses of booze at Christmas.
Jamie Stokes wanted to show restraint this winter.
When Stokes' girlfriend challenged him to drink no more than one glass of booze a night, he obliged.
In a way.
His solution? One really, really big glass. Clever yet crude from the 27-year-old Welsh man.
In a video he posted to Facebook, he explained:
I made a bet with her on Monday.

If I can stop drinking and just drink one glass and one glass only up until Christmas, I'll have £100.

So it got me thinking, 'f***, can I do it? One glass a night f***ing up until Christmas? Ooh it's a long time.

'Aaah, f***ing got it. So I went into Tesco today didn't I? Bought myself a new f***ing glass.
The glass he then shows off is family-sized. If your family like large servings.
Everyone on Facebook seemed to approve.
Apart from health professionals, presumably.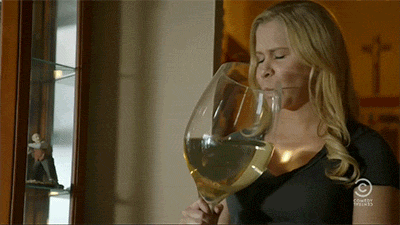 HT Ladbible