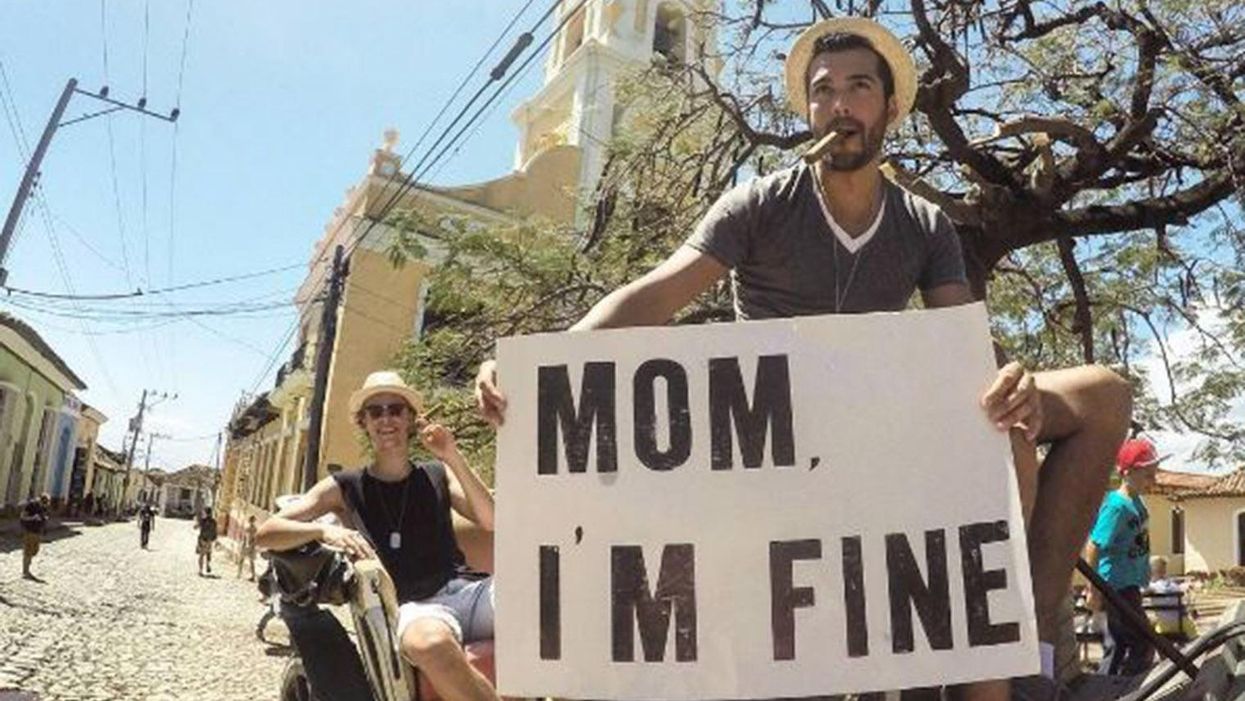 There are two priorities when travelling in this golden age of social media.
The first is to make your Instagram game unbeatable, the second is to make sure mum knows you're ok.
This guy cut out the middleman.
Jonathan Quiñonez is 27 and from Brussels. He recently quit his job and sold his car, intending to travel the world.
When he reached his first stop, Cuba, he struggled to find a way to get in touch with his mother.
The solution came in the form of his Instagram account @momimfine.
Quiñonez told the LadBible:
Mums are always worried. Especially mine. It was complicated to be in contact with her so I decided to give a positive message and show her that the world is a beautiful place and that I am fine.
I started to take pictures in funny or scary situations with my sign. Whatever the situation was, I always found a way to give my message.
It would be a dream to continue exploring the world, giving a positive message and making people laugh. I'm glad my pictures have encouraged people to see the world.
Well, 28,000 followers and 24 amazing pictures later - we think she may have received the message.