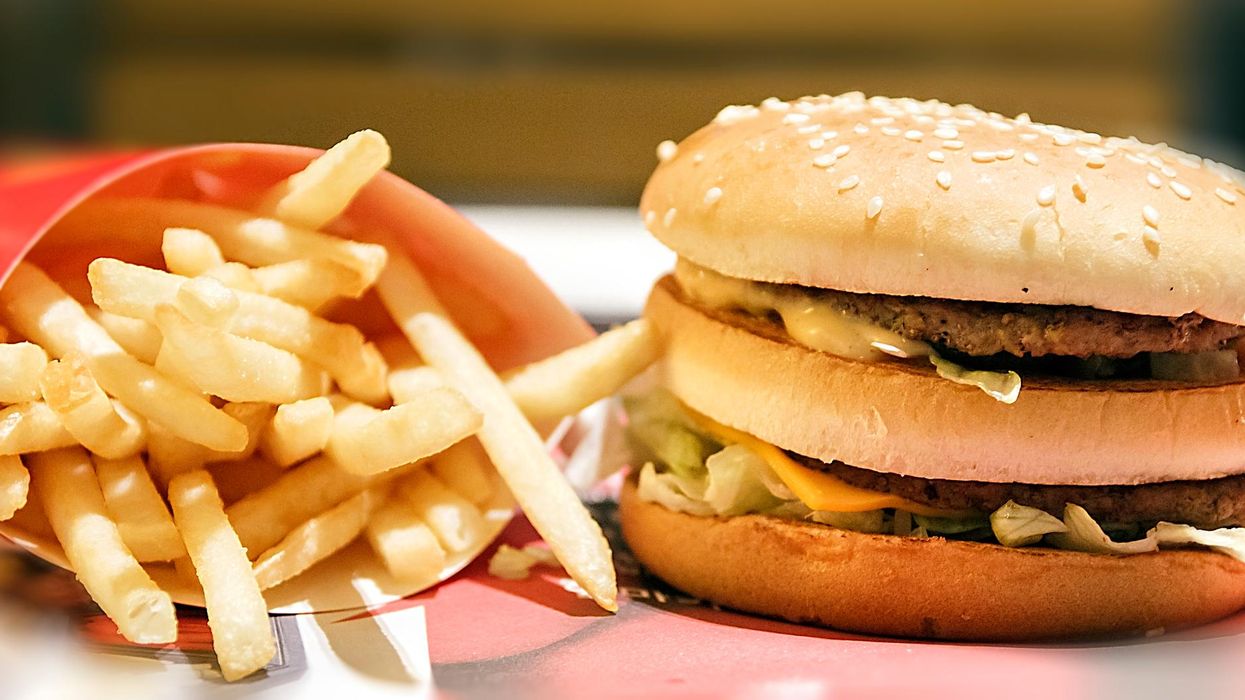 Johnnieshin / iStock
The best part of a Big Mac is how little it costs.
In the long run though, it'll actually cost you a great deal in terms of your health.
But anyway.
An ingredient list for McDonald's Big Mac sauce has been reported to have leaked on Pinterest.
The leaked ingredient list is as follows:
Soybean Oil, Pickle Relish (Diced Pickles, High Fructose Corn Syrup, Sugar, Vinegar, Corn Syrup, Salt, Calcium Chloride, Xanthan Gum, Potassium Sorbate (Preservative), Spice Extractives, Polysorbate 80), Distilled Vinegar, Water, Egg Yolks, High Fructose Corn Syrup, Onion Powder, Mustard Seed, Salt, Spices, Propylene Glycol Alginate, Sodium Benzoate (Preservative), Mustard Bran, Sugar, Garlic Powder, Vegetable Protein (Hydrolyzed Corn, Soy and Wheat), Caramel Color, Extractives of Paprika, Soy Lecithin, Turmeric (Color), Calcium Disodium EDTA (Protect Flavor).
That's a lot of ingredients for a sauce. 33 in total. Best not think about it.
Meanwhile, other homemade versions have repeatedly been shared on the site, if you have no idea where to attain that ingredients list.
Happy sauce making.
HT MailOnline
More: People think McDonald's just accidentally leaked the new iPhone 8