Getty Images / INDRANIL MUKHERJEE / Contributor; U.S. Air Force photo by Airman 1st Class Alex Echols
This Mumbai beach was a dump.
Picture: Getty Images / INDRANIL MUKHERJEE / Contributor
But - thanks to a massive clean-up effort - hatchlings from the vulnerable turtle species Olive Ridley have been spotted for the first time in decades on Versova beach.
Olive Ridley Turtles come to Mumbai's Versova Beach after 20 years! https://t.co/0GpjazMYx8 https://t.co/NfTXa3r4Fe

— TOI Plus (@TOI Plus) 1521727718
About 80 hatchlings made their way into the Arabian Sea from their nests. It was the first sighting of Olive Ridleyson the beach in over a decade, according to The Wire.
Volunteers slept on the beach to protect the hatchlings from predators.
The clean-up took two years.
Troubled by the mounting rubbish on the shore, Afroz Shah, a lawyer, launched the citizen-based weekend clean-up program ('the "world's largest beach cleanup project", according to the United Nations) in 2015.
Picture: Getty Images / INDRANIL MUKHERJEE / Contributor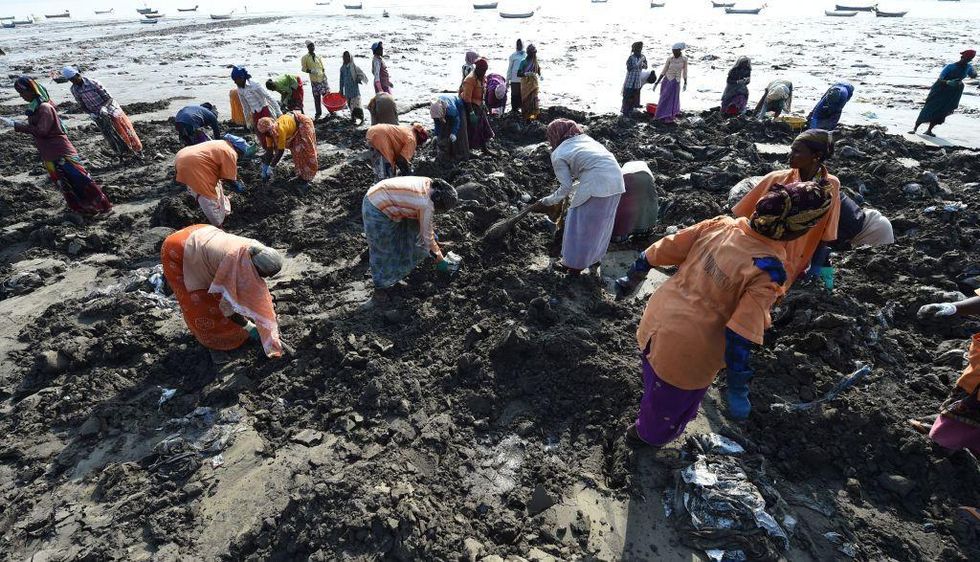 Picture: Getty Images / INDRANIL MUKHERJEE / Contributor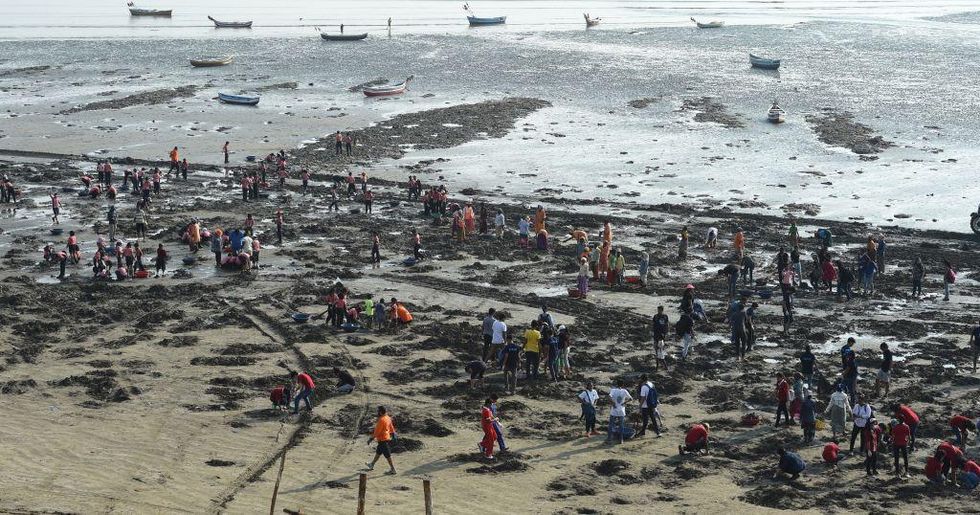 Picture: Getty Images / INDRANIL MUKHERJEE / Contributor