Optical illusions have a way of sneaking into your mind and making camp there, and the more you look, the less you understand.
Remember the blue/gold dress fiasco?
It looks like there's another illusion that will burn your neural transmitters to shreds, and this is it…
How many girls are in this picture?!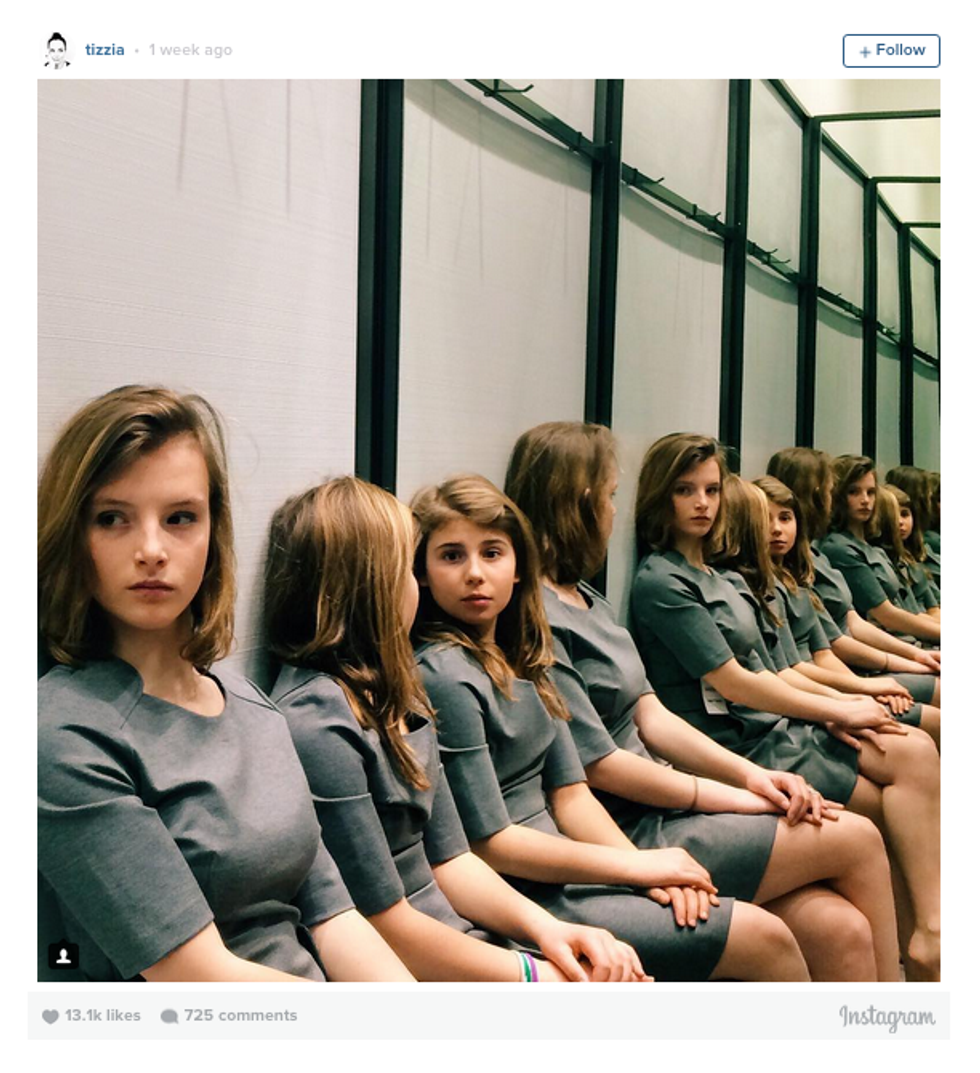 At first glance, it looks like four girls, sitting next to each other in front of a mirror.
People in the comments are pretty certain:
tanzieme:


>4!!!! Look at bracelet on girl's hands!!!!!
georgiawatson_:
Four, two short two tall, their bracelets are the give away.
But looking at it on closer inspection, things become a little more complicated…
basedgooglegod:
There are two. Look at the pattern on the first girl's right shoulder and is repeated perfectly on every iteration that she appears. As for the girl's bracelet…You just can't see it because her arm is covered up lmfao.
lovemedontleaveme:
Anyone saying anything other than 2 is an idiot. And those of you saying check the hair-ties it's 4. You're not taking into account reflections. You would only see the hair-ties in some of the reflections. Not all of them.
Then strange...
jewah.kiki:
There are 3. Because if it were just the 2 in the middle. Then how does that explain the reflection being taller? There are three girls there.
Until this theory happened...
systemop01 said:
There are 5 girls, twins and a set of triplets.


>There is a mirror where the divide is between the 'girls' (same girl as it is her reflection). One of the girls from the set of triplets is off camera facing the closest girl in the frame. The girls bracelets that people are commenting about are hidden on her opposing side in the reflection in the mirror.
The photographer, Tiziana Vergari, captioned the photo 'same but different' and it has garnered 13,000 likes so far.
When asked about the photo, Tiziana confirmed only that she has two daughters.
What do you think? Let us know in the comments...