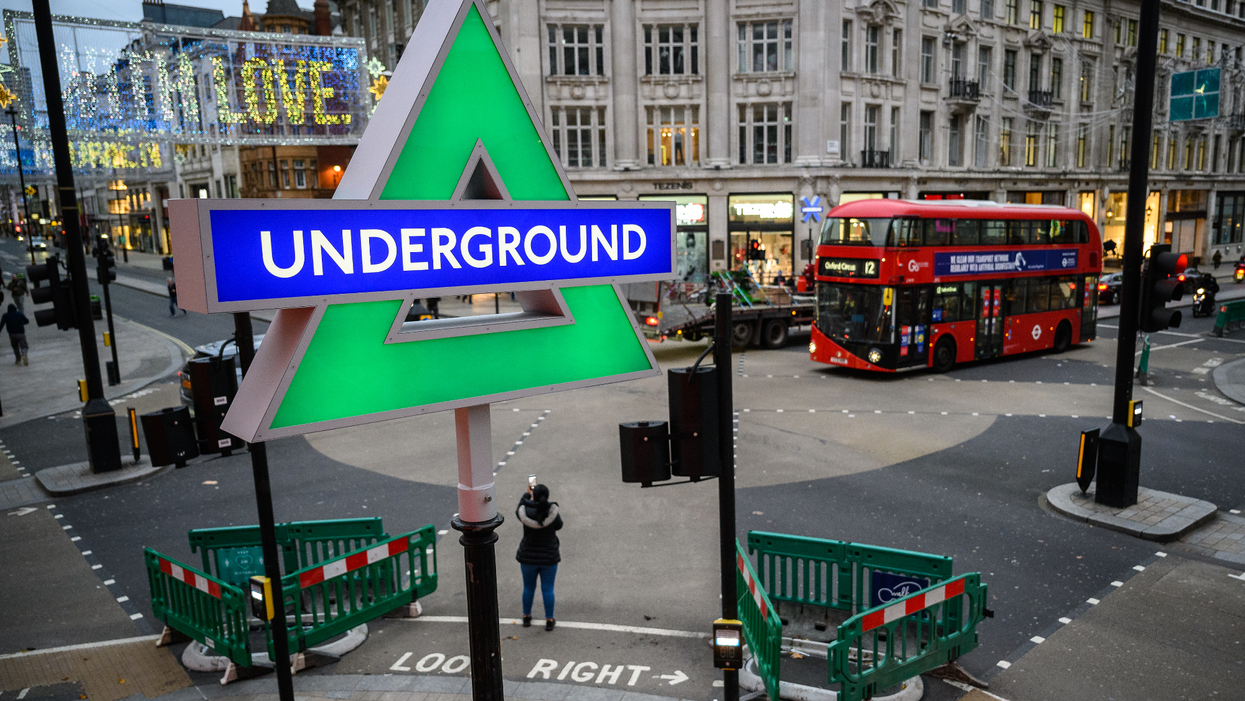 Getty Images
Eager gamers will be aware that the highly-anticipated PS5 was released in the UK today.
Yesterday, to mark the launch of the new console, the company performed a pre-release stunt which hasn't been well received by everyone.
In collaboration with Transport for London, PlayStation replaced some iconic London Underground 'roundels' with shapes you might see on a PS5 controller.
The branded take-over primarily took place at Oxford Circus in central London.
But other stations were included in the promotion too.
Some station names were updated and given a Playstation-themed twist. Lancaster Gate, for example, was transformed into 'Ratchet and Clankaster Gate' to promote the new Ratchet & Clank game.
Online, lots of people praised the stunt as a brilliant marketing move.
But, that being said, it wasn't without its critics.
The branded take-over actually sparked a debate about capitalism.
People criticised Transport for London for agreeing to the commercialisation of iconic London landmarks.
Corporate money mixing with public signage left a sour taste in the mouths of some vocal critics.
PlayStation bosses won't be losing any sleep over this, however.
The PS5 sold out within minutes of going on sale.