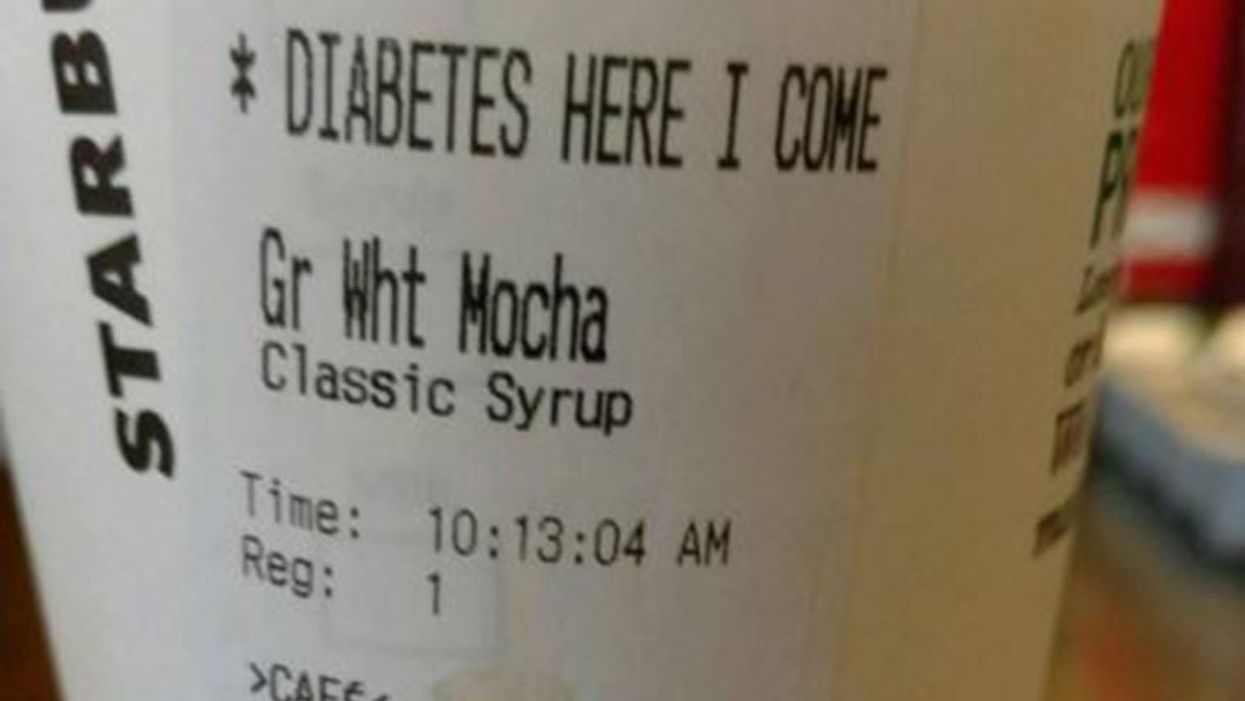 And you were angry when they spelled your name incorrectly.
A customer in St Augustine, Florida, was shocked to find the coffee he has ordered in a local Starbucks was attributed to:
DIABETES HERE I COME.
The customer, who wished to remain anonymous, had ordered a large cup of white mocha with syrup and was shocked to see the message on cup.
A 16 ounce white chocolate mocha with two per cent milk contains roughly 470 calories - presumably the reason for the malicious label.
The customer told an Action News Jax reporter that the message was especially hurtful as his two sisters suffer from type one diabetes:
Seeing and knowing the struggle my sisters went through by third, fourth grade, it definitely struck a nerve, and I didn't just want to let it go.
He said he did not seek an apology, but wanted reassurances that messages of this kind would not happen to a future customer.
Starbucks said in a statement:
We strive to provide an inclusive and positive experience for our customers, and we're disappointed to learn of this incident.

We are working directly with the customer to apologise for his experience, and with our partners (employees) to ensure this does not happen again.