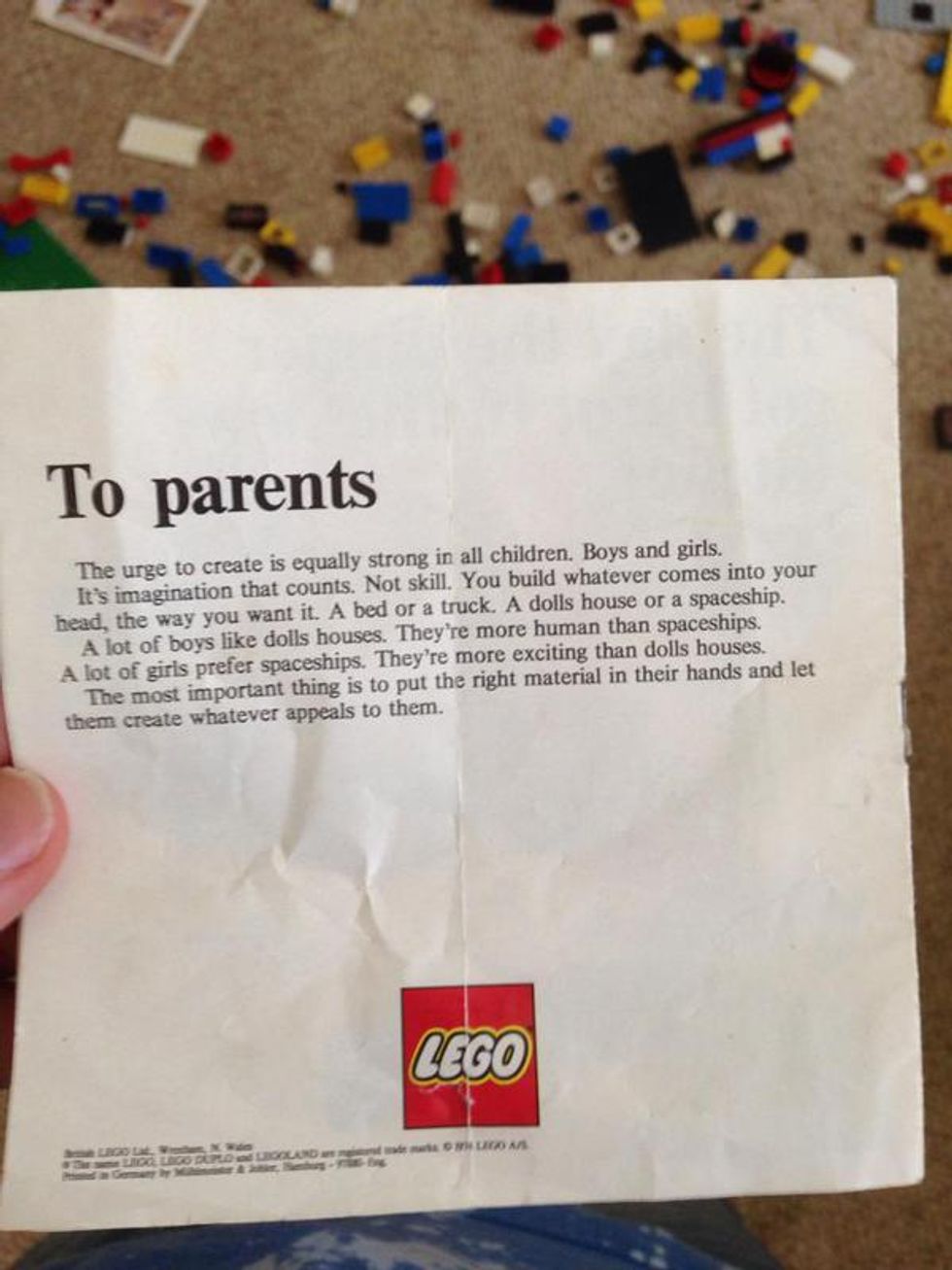 A powerful message from Lego to parents from 1974 went viral over the weekend - and now the company has confirmed that it is indeed authentic.
It was first posted on Reddit by user fryd_ first and informed parents the "urge to create is equally strong in all children: Boys and girls".
Speaking to i100.co.uk, Emma Owen of Lego UK and Ireland said the letter was part of a pamphlet showing a variety of Lego doll house products targeted at girls aged four and up from the 1970s.
Commenting on the message, fryd_ first said "it seems like we've taken a step backwards" in forty years but Lego disagree.
The text remains relevant to this day – our focus has always been, and remains to bring creative play experiences to all children in the world, based on the Lego brick and the Lego system – ultimately enabling children to build and create whatever they can imagine.
The letter from 1974 in full:
To Parents

The urge to create is equally strong in all children. Boys and girls.

It's the imagination that counts. Not skill. You build whatever comes into your head, the way you want it. A bed or a truck. A dolls house or a spaceship.

A lot of boys like dolls houses. They're more human than spaceships. A lot of girls prefer spaceships. They're more exciting than dolls houses.

The most important thing is to put the right material in their hands and let them create whatever appeals to them.
It's not the first time an old message from Lego has gone viral. This 1981 advert from the company was aimed at all children and shared widely online in January 2014.
At the time, several commentators contrasted the image with the more feminised marketing for Lego Friends, which is aimed specifically at girls.
More: 34 vintage photos of famous faces looking effortlessly cool