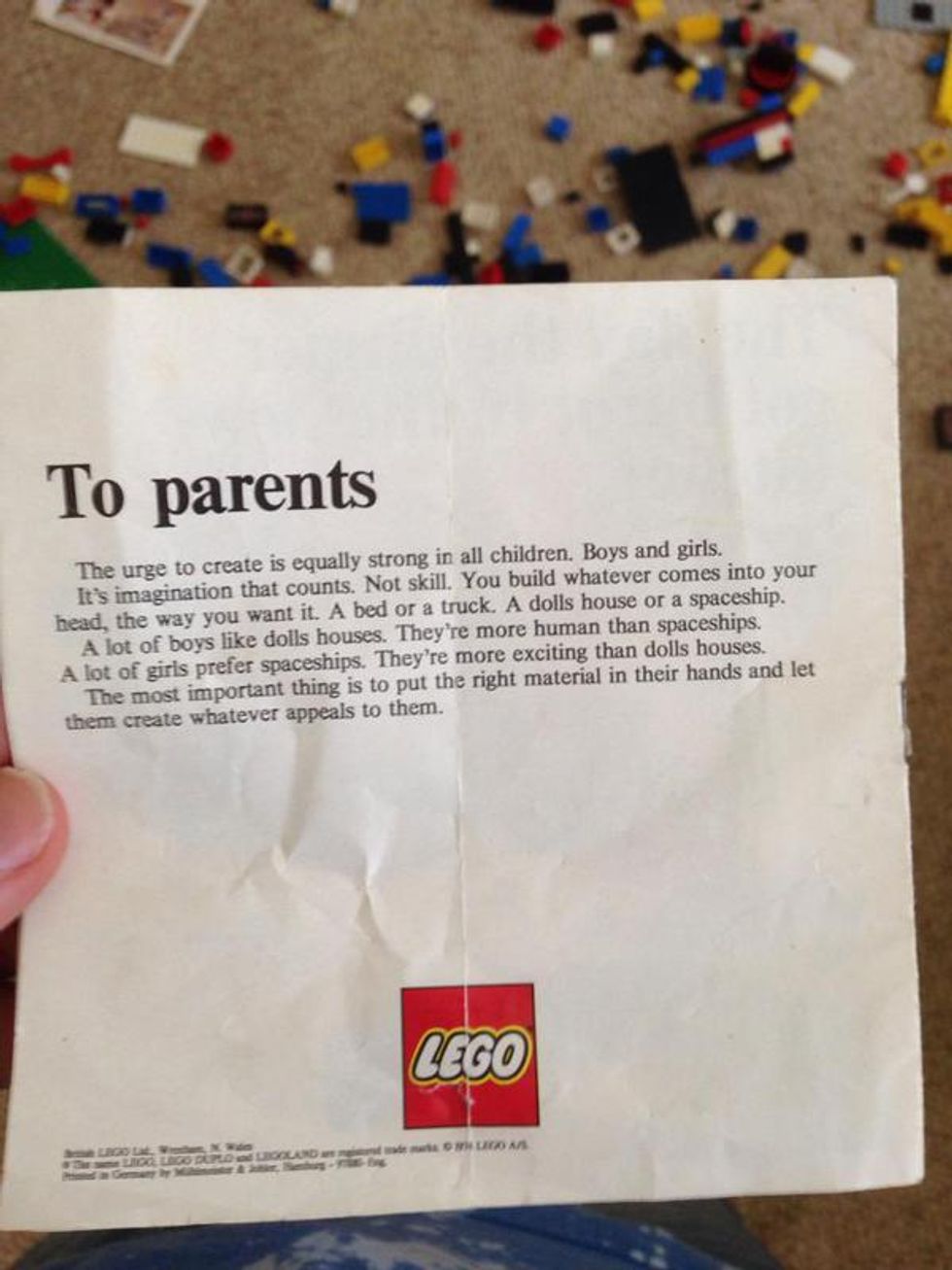 A powerful message from Lego to parents from 1974 went viral over the weekend - and now the company has confirmed that it is indeed authentic.
It was first posted on Reddit by user fryd_ first and informed parents the "urge to create is equally strong in all children: Boys and girls".
Speaking to i100.co.uk, Emma Owen of Lego UK and Ireland said the letter was part of a pamphlet showing a variety of Lego doll house products targeted at girls aged four and up from the 1970s.