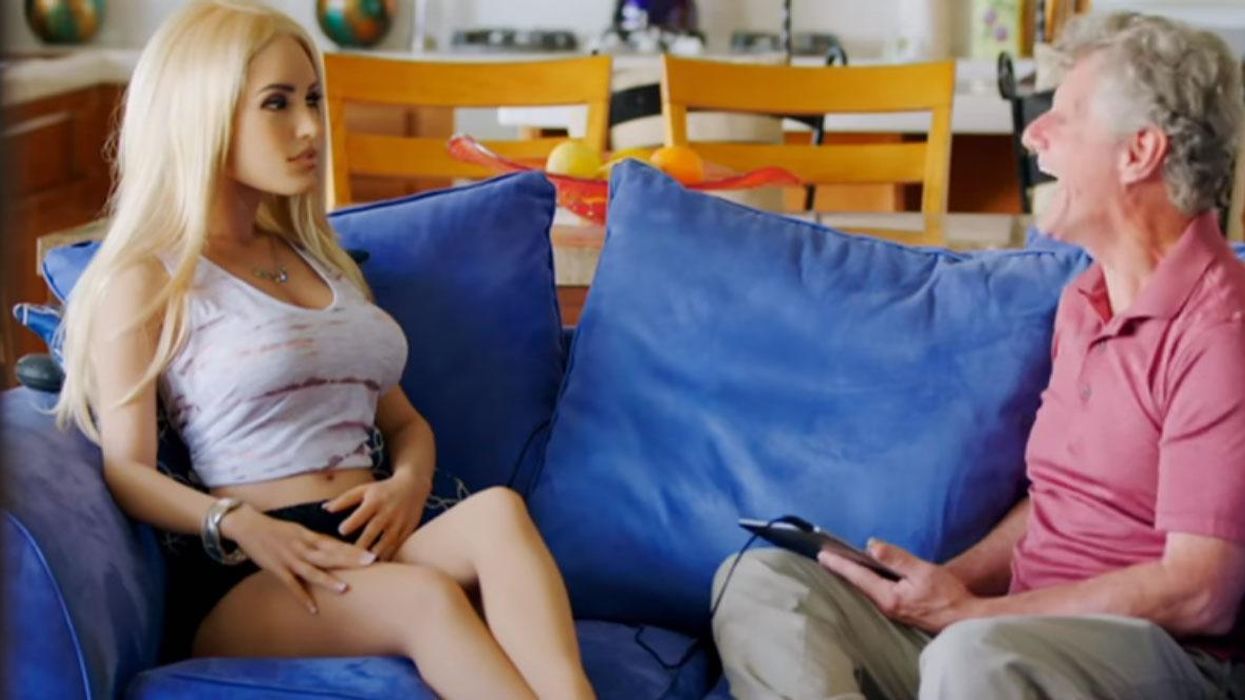 Channel 4
Everyone knows marriage is about compromise - but this might be taking it a little too far.
58-year-old engineer James has been happily married for 36 years, but he is free to sleep with someone - well something - else.
April is a 5-foot tall and a latex sex doll, one of the three that James owns, and this is what he sleeps with four times a week.
According to the Mirror, James' wife Tine said she struggled at first but has grown used to it, saying:
If he really wanted to he could have gone out and found someone else but he didn't do that, he was true to me.
James said it helps him fulfil a fantasy, reported LADBIBLE:
Most manufacturers make them look something in the region of 20 years old. 

For a man of my age it's a fantasy because I will never be a Brad Pitt or something like that.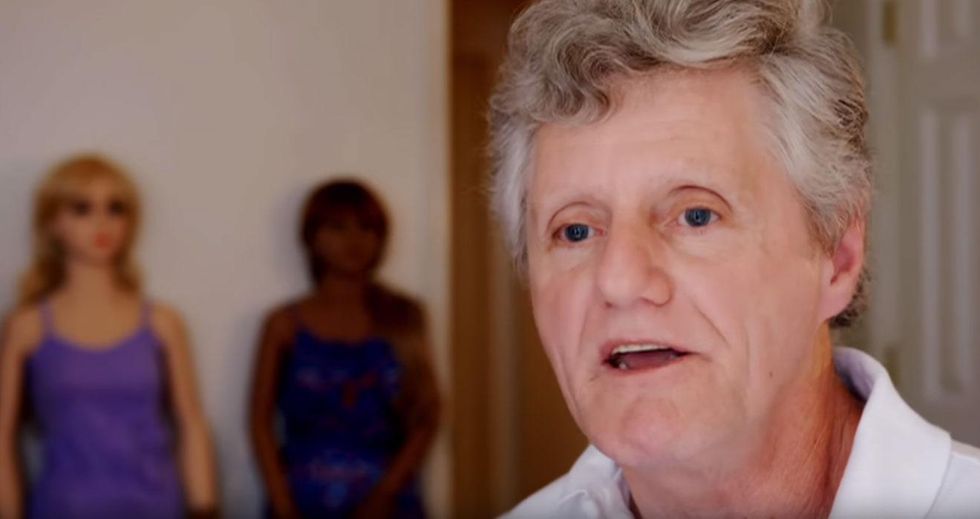 Picture: James is featured on Channel 4's new documentary, 'The Sex Robots Are Coming' 
James has no problem showing April off in public. He said:
When I take April out it's usually to a hamburger place where we can stop and get a bite to eat, a lot of people don't even notice she is not a breathing person.
He added:
We usually have sex two to three, sometimes four nights a week routinely. It's amazingly like having sex with a real woman, the biggest difference is whatever position you want them in you have to put them in, as they will not get there on their own.
James also enjoys looking after the dolls - such as, dressing them and putting on their make-up.
So far, James has spent £2000 per sex doll, but he is saving up for an £8000 robotic sex doll called Harmony.
Harmony can have a conversation with you, learn about you and even seduce you.
Picture: Harmony looks scarily realistic
Picture: James with 'Harmony'.
James is featured in Channel 4's new documentary, The Sex Robots Are Coming.
Watch the trailer here:
HT LADBIBLE / Mirror